Sexy Midnight Snack
Are you looking for something to curb your after-dark, late-night craving? We've got a sexy midnight snack that is sure to do the trick! These Midnight Snack Love Games are fun and delicious! Grab a few items you probably already have on hand, assemble the game, and gear up for a night you won't forget–a night that will leave you totally satisfied! Woo! Is it already getting hot in here?! This very edible date night is perfect for those nights you are hungry for some connected lovin' and for those nights that you are just plain hungry! Yummy!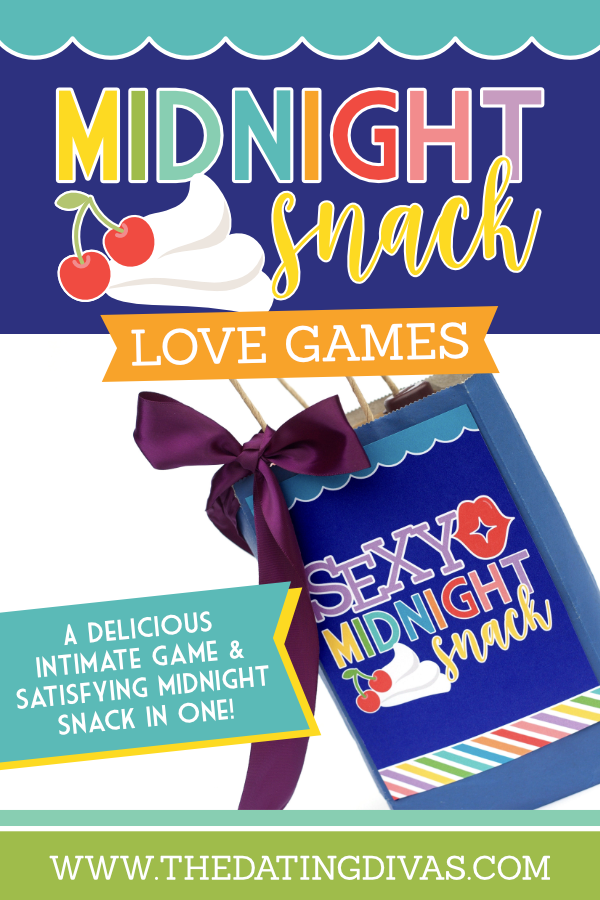 This post contains affiliate links. To learn more about 'em, click here.

Midnight Snack for Two
This date is a super sexy way to reconnect and to help do that it is equipped with super cute printables designed by Carisa from Messes to Memories!
Let's get to work! First, print out the printables, then cut and prepare them. There is a cheeky little note that you can leave on the bed, hang on the door, or in another location to surprise your sweetie and let them know the fun they are in for!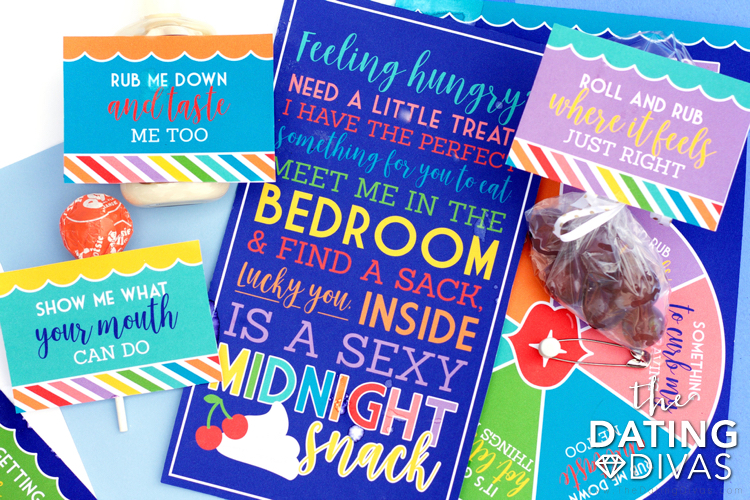 Next, glue the bag label to your bag that you will be filling with all of your sexy midnight snacks. Assemble the spinner either using the printable arrow included or you can use a thumbtack and a safety pin. Simply put the loop of the safety pin on the thumbtack and then poke it through the middle of the spinner printable and cut a small square of cardboard to stick it into underneath the printable.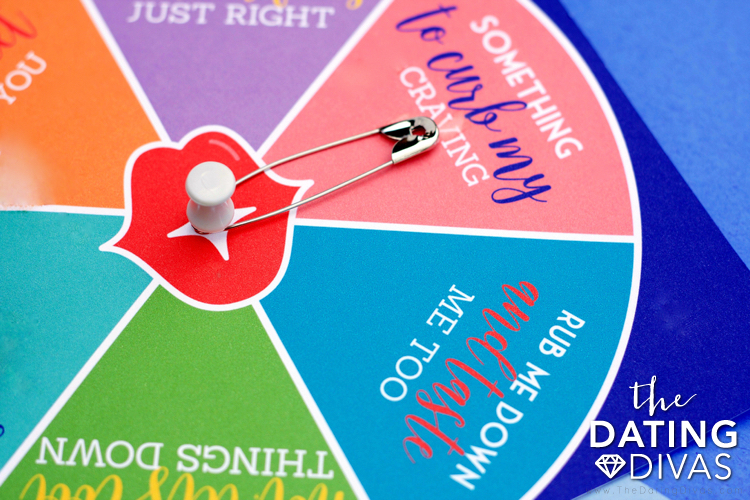 Finally, you will notice on the last page, under each bag tag there is a suggestion of what to pair the note with, in case you need a little inspiration! We have left each note vague enough that you can use your creativity (and what you already have in your own house) to pair each note with a delicious and sexy treat. Use the following list as a shopping list or as inspiration for your own ideas.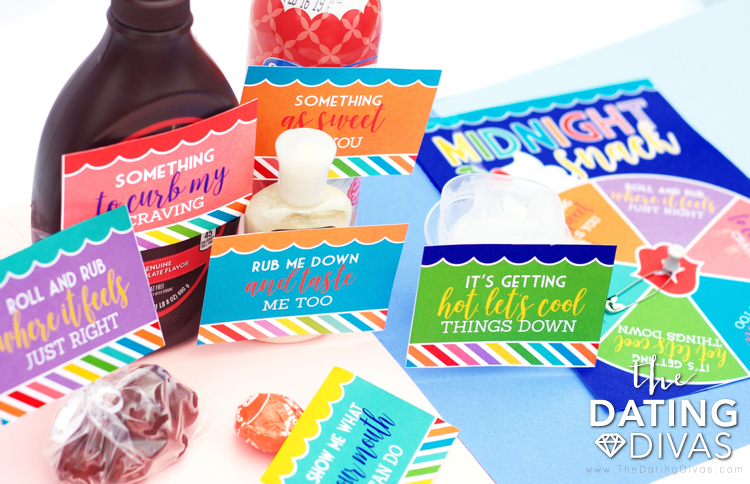 Midnight Snack Ideas
Something as sweet as you
It's getting hot let's cool things down

Attach to a popsicle or ice cubes

Show me what your mouth can do
Rub me down and taste me too
Roll and rub where it feels just right

Attach to frozen fruit like grapes or blueberries

Something to curb my craving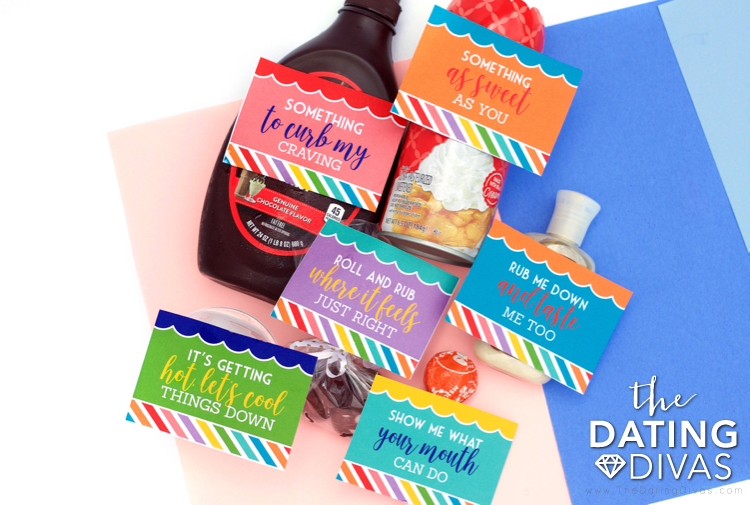 Love Games for Couples
Now you're all set up! Time to enjoy your midnight snack! Take turns flicking the spinner.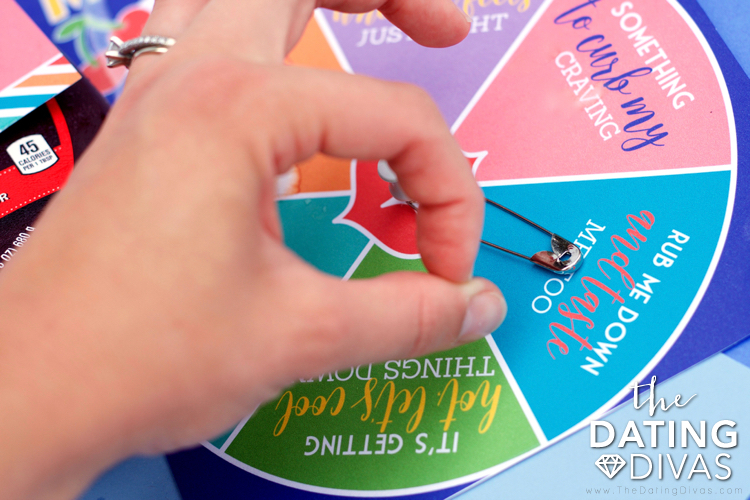 Each message that the spinner lands on corresponds with a tag that's attached to something yummy in the bag. Take turns spinning and enjoying your sexy snack.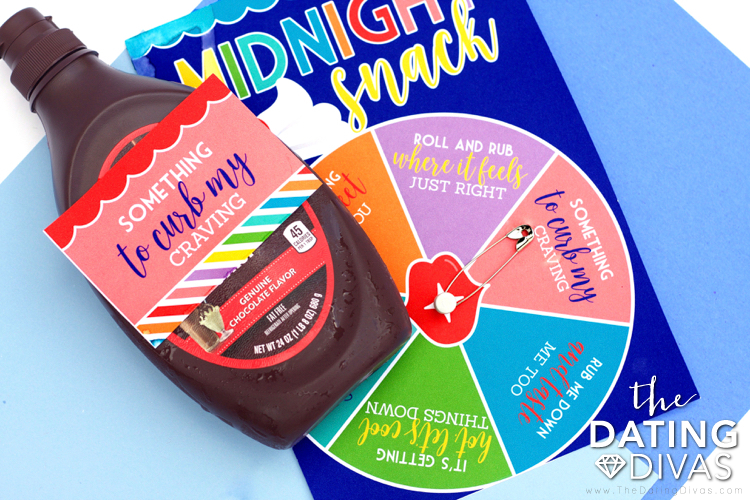 No midnight snack will ever satisfy you in quite the same way as this one will!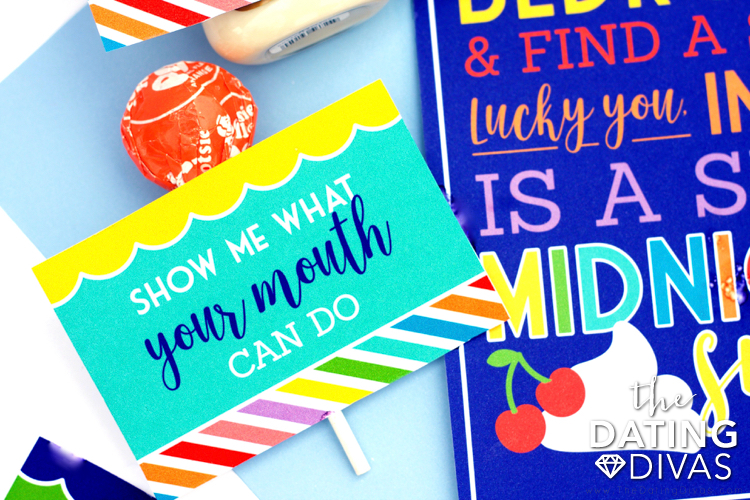 Midnight Snack Love Games
Designed by Carisa @ Messes to Memories Exclusively for The Dating Divas