Pre-Deployment Guide for Spouses
Will my loved one be safe? How much contact will we have? How am I ever going to make it through this? I don't think I can say goodbye… For the military wife (or husband!), those are just a few questions that tug at the heartstrings as they prepare for their spouse's deployment. Though we can never begin to replace the physical presence of your husband or wife, we can help you make that departure a little sweeter. Keep reading to learn what you can do to ensure the entire family is as prepared as possible, and for tips on how to turn this difficult pre-deployment time into a series of sweet memories the two of you will cherish forever.

Disclaimer: This post contains affiliate links. To learn more about 'em, click here.

Get ready to dive in and learn how to make this life event a wonderful one!
Pre-Deployment Activities for Couples & Families
One of the greatest tasks you can accomplish before your sweetie pie's deployment is to build up as many positive memories and experiences possible. There's no telling what he or she may face while in the field, and so it's of the utmost importance that they possess a treasure trove of happy times to look back on should hardship arise!
Are you in a long-distance relationship? Check out The Dating Divas Marriage Club for even MORE great ideas!

Perhaps even more importantly, these treasured memories will serve to keep your love and commitment to each other strong throughout the coming months ahead. Consider as a couple the types of activities you would like to engage in before his/her departure, and try to be as fully invested in that together time as possible. Take a look at the following quick and easy ideas that will help fortify the amazing bond the two of you already share and consider choosing a few (or all!) of them.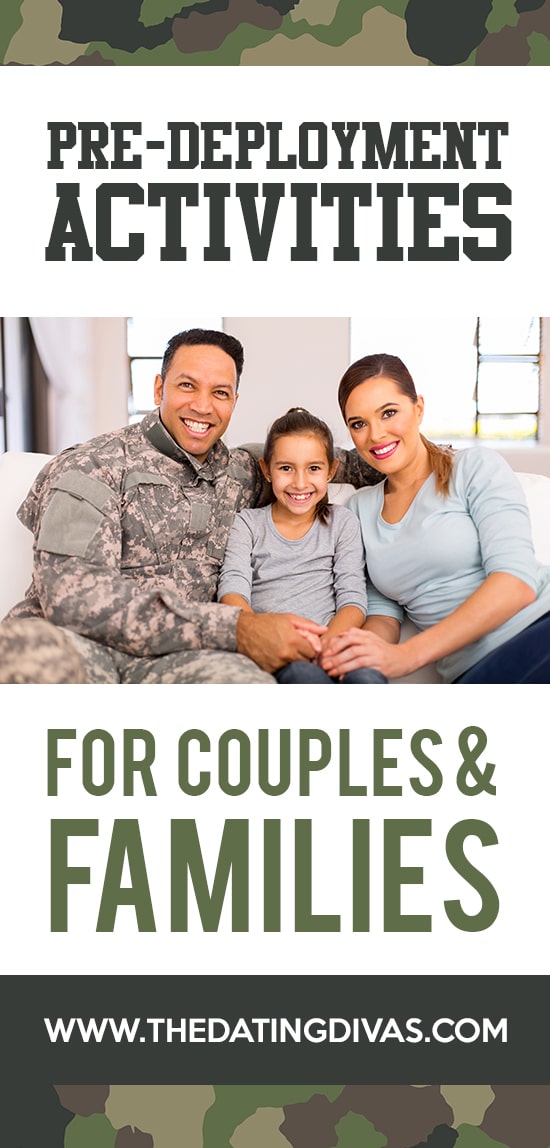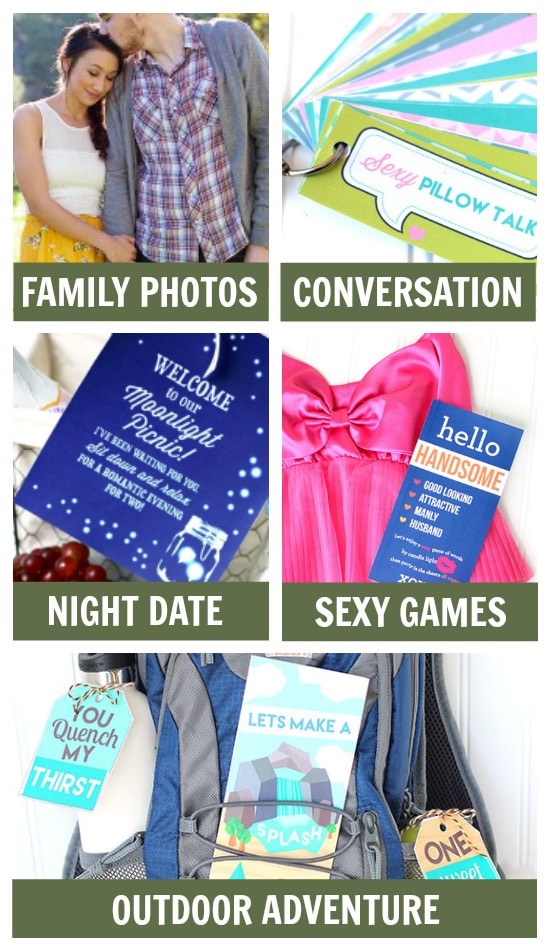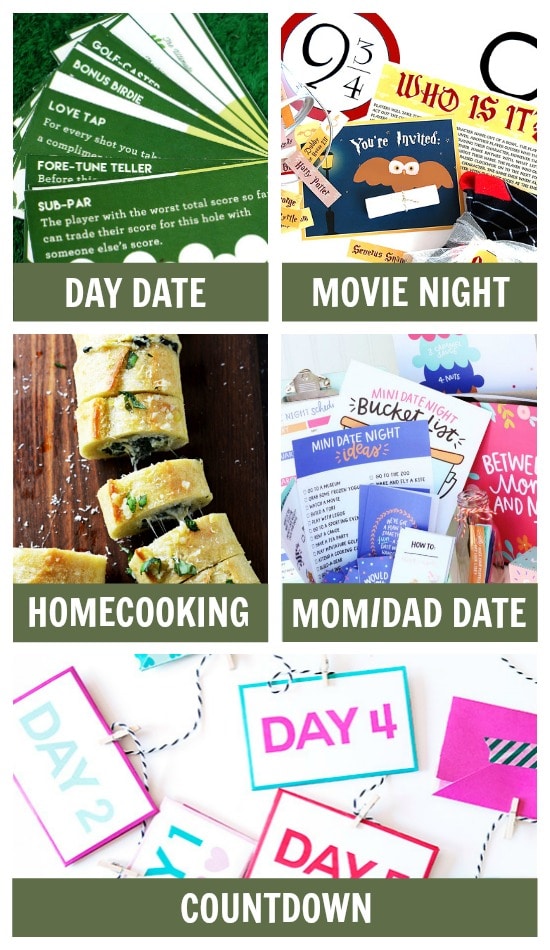 Pre-Deployment Tasks for Couples
Though saying goodbye to a spouse seems as difficult as it comes, it's the every day without them that can be a real challenge – especially if the necessary preparation steps haven't been taken. Things from basic repairs to emergency preparedness may be affected, and so it is crucial to have those logistical issues sorted out prior to deployment day. Take a look at the following must-check items to be sure that the more practical side of life will run as smoothly as possible in your spouse's absence.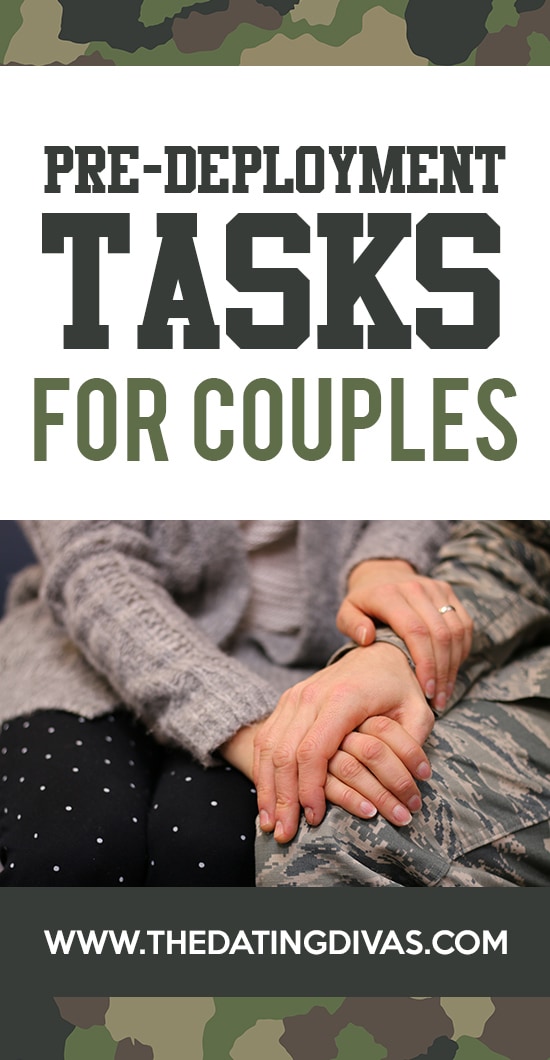 Compile Lists –

Compile a list of repairmen (or handy friends!) to handle tackle those tasks your honey might usually take upon themselves. Think plumbers, electricians, and mechanics – anyone who can help fix a broken something.

Repair Crash Course –

Ask your sweetie for a brief rundown on simple repair tasks and consider having them write out step-by-step instructions. It could save you the hassle of calling a repairman and might even save you a pretty penny – not to mention the pride you'll feel when you fix the garbage disposal by yourself.

Emergency Preparedness –

In the case of disaster, illness, or another emergency, you'll want to have a distinct plan in place and supplies on hand. Check to see your family first aid kit is in order, and that each member of the family has access to 72 hours worth of food and water. If possible, decide on a plan ahead of time for how you will check in with your deployed spouse should a disaster occur.

Instill & Share Schedules –

If your soon-to-be deployed spouse is the primary caretaker of the children, you're definitely going to want to sit down and share schedules, provider information, and routine tips to help make that transition a smoother one. Be sure to pass along important babysitter information as well, and have a few on standby for future child-care needs.

Communicate About Communication –

Be sure you're on the same page about how the two of you will stay in touch (ie. phone calls, letters, etc.) and consider setting up a communication schedule for the kids. Having this type of structure in place beforehand will help everyone in the family stay a lot more sane.

Discuss Finances –

Make sure you know exactly how much is in your checking account, how to pay bills and other fees, and where important financial documents are located. Though it may seem like an uninteresting and unimportant topic, you'll be glad you took the time to work out such details.

Pin Down Talking Points –

Decide now exactly what details you will share with each other during deployment, and which topics might cause undue worry, frustration, or stress. Remember to keep those topics out of your conversations during the actual deployment period.
Pre-Deployment Resources for Couples
While studying can never fully prepare you for the actual act of sending off a loved one, it can help you better understand what to expect and give you tools for dealing with those difficult emotions that might arise. We've included some of our favorite deployment preparation materials. Consider going through a few with your spouse (time permitting) so each of you has a better idea of what the future holds. Be aware that this time might give rise to some difficult emotions and questions so be prepared to work through those things together as they come up.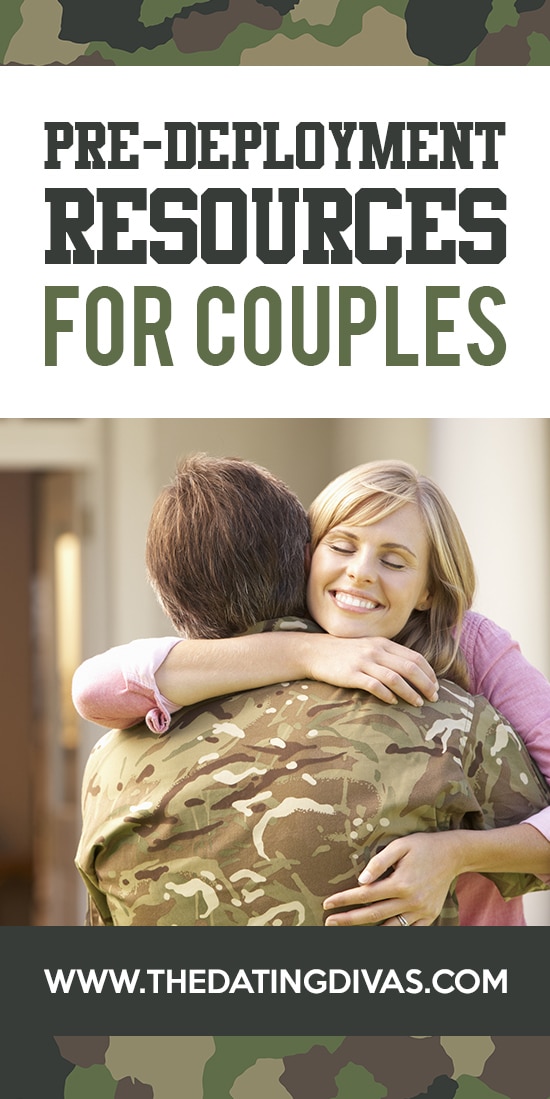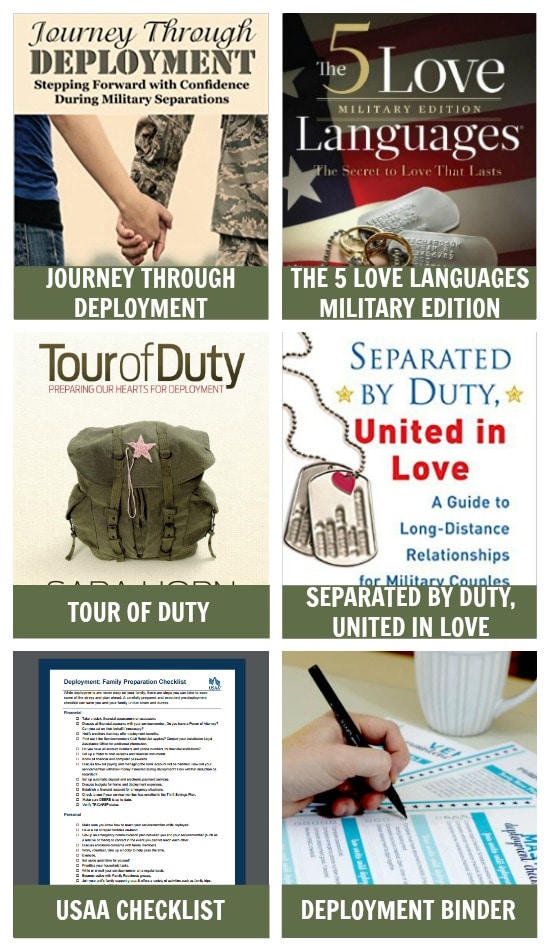 Pre-Deployment Resources for Kids
For children especially, having a parent go on deployment can be a time of frustration and uncertainty. Unlike their adult counterparts, young children might not fully understand why mom or dad is suddenly gone and may struggle with their emotions as a result; potentially leading to behavioral issues and meltdowns. Older children tend to struggle in different ways as they may feel an added sense of responsibility to help keep the family running while Mom or Dad is gone. No matter the age, all family members can experience a great deal of stress if left unprepared. The good news is that there is a host of kid-friendly resources available that can better help children understand these events in fun and easy to comprehend ways! Consider selecting a few of the following resources to explore as a family, being fully open to potential questions and conversation.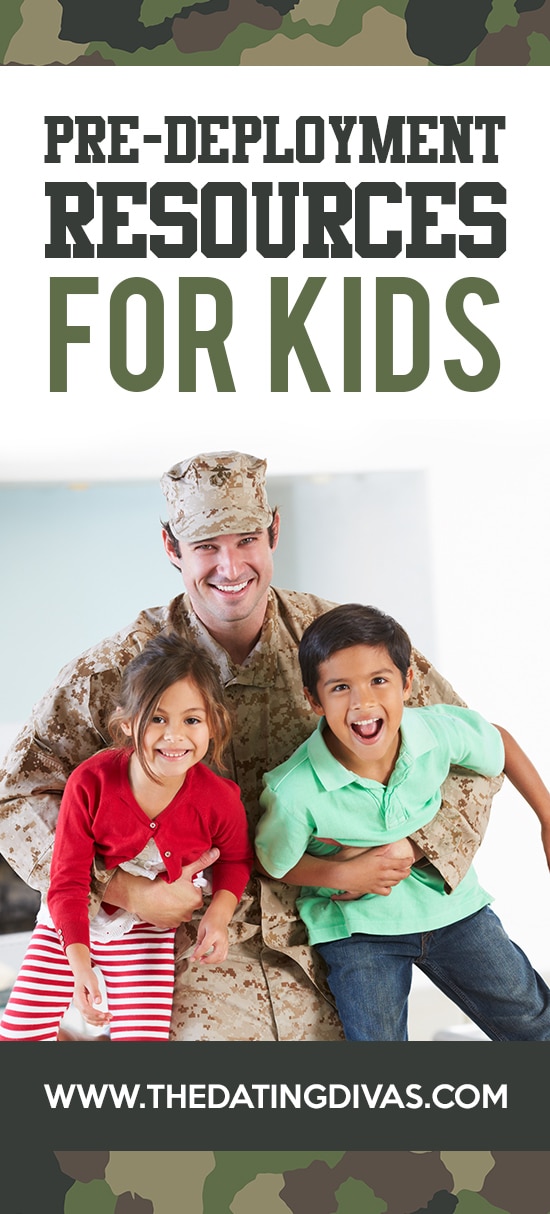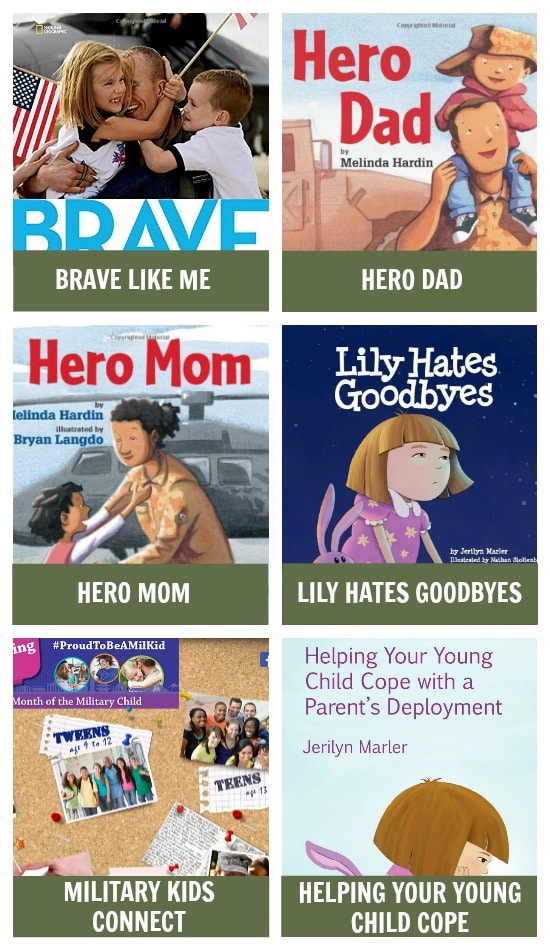 By focusing on your family, each other, and strengthening the bond the two of you already share, you'll be as ready as ever to tackle deployment day. Though far from easy, the two of you are strong and can successfully nurture a positive, healthy relationship, even during this time apart. And remember, we're here for you.
For even more great ideas for couples dealing with deployment, be sure and check out Military Week: While Apart and Military Week: Date Night.