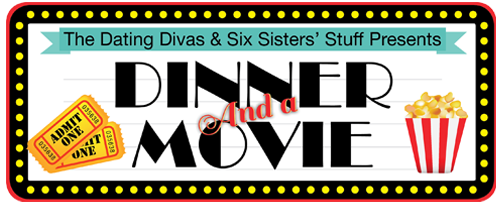 "Mirror Mirror on the wall, who's the fairest of them all?"
This week we are presenting a SNOW WHITE themed date for our "Dinner and a Movie" collaboration with Six Sisters' Stuff!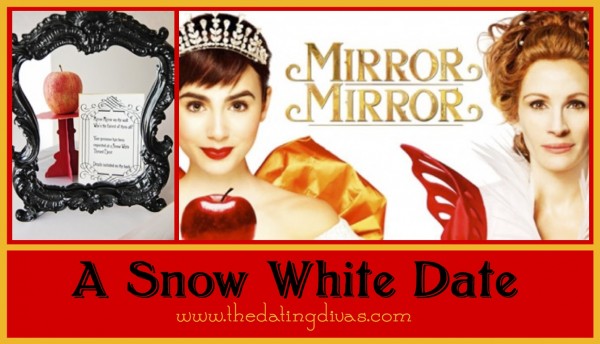 First we have a fabulous invite to give your spouse, it is a message that you have to use a mirror to read! One of my great diva friends, Candice, took a picture of the announcement in a mirror so that you can see what your spouse will see when they hold it up to the mirror. FUN, HUH?!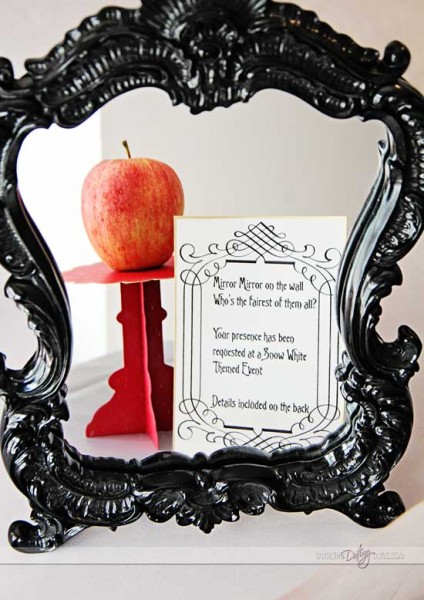 I created this fun SEVEN DWARF QUIZ for your spouse and you to take, to find out which dwarf you are. After my husband and I took the quiz, we talked about our dwarfs described us, and how we each bring different qualities to the relationship that make it good. For Example – I was Grumpy, I tend to be a bit of a pessimist, but I'm always prepared for the worst situation, and I'm great with our finances. My Husband is Doc and very intelligent. I appreciate how he always brings a ton of wisdom to our relationship without  making me feel dumb.
It is important to remember and share the attributes in your spouse that you appreciate!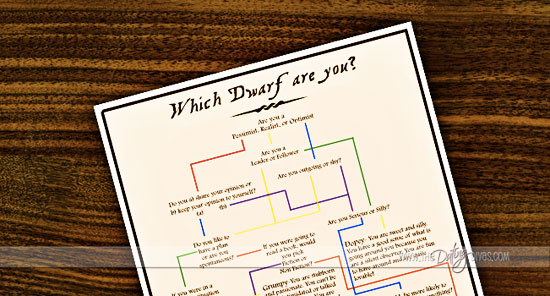 There are so many "Snow White" movies you can choose from… like the classic Disney Snow White or any of the remakes. There are two recent remakes that recently came out – Snow White and The Huntsman and the one we ended up choosing Mirror Mirror. You could also watch an episode of the popular TV show, Once Upon a Time on ABC Sundays 8/7C.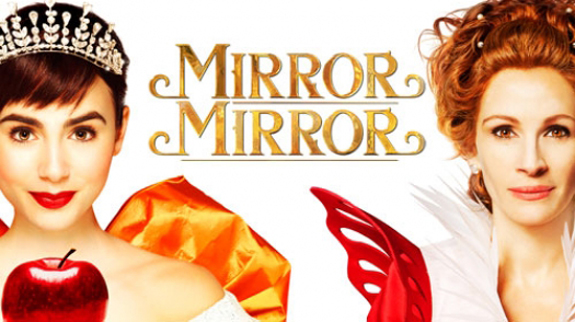 …and don't forget a great side dish for this movie, brought to you by Six Sisters Stuff!
*      *      *      *      *      *      *      *
There is just something about a warm, homemade pie in the fall that I love.  If you want to with something small before jumping into full fledged pie making, then this is it!  They were delicious!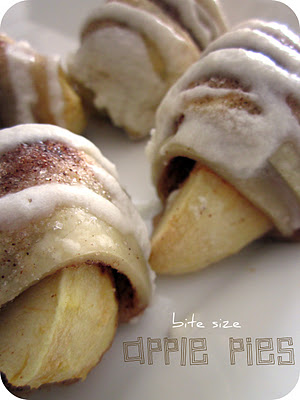 Ingredients:
1/2 c. sugar2 tsp. cinnamon
1 pkg. (14.1 oz..} refrigerated pie crust
3 tbsp. melted butter, divided
2 medium tart apples, each cut into 8 wedges
Directions:
In a small bowl, combine the sugar and cinnamon, set aside 1 Tbsp. On a lightly floured surface, unroll the pastry. Brush with  2 Tbsp. melted butter, sprinkle with remaining sugar mixture.
Cut each sheet into 8 one inch strips, about 8 in. long. Wrap one strip around each apple wedge, placing sugared side of pastry against apple.
Place on parchment paper lined baking sheet. Brush tops with melted butter and sprinkle with sugar mixture. Bake at 425 degrees for 13-15 minutes or until pastry is golden brown. Pull out of oven and drizzle with glaze if desired.  Serve warm. Makes 16 mini pies.
Glaze (optional):
Ingredients:
3 3/4 cups C&H® Pure Cane Powdered Sugar, sifted1/4 tsp Salt
1/4 cup Milk
1 tsp. Vanilla
1/3 cup Butter or Margarine (2/3 Stick) Softened