Kids Handprint Art for Mom
Are you looking for a thoughtful and kid-friendly Mother's Day gift idea? Look no further! We've created an adorable set of printable Mother's Day handprint art just for your little one! Yes indeed, these practically done for you child handprint art ideas are not only a fabulous crafting project, but also make the sweetest keepsake ever for Mom. And with several designs to choose from, there's something for everyone. Additionally, each printable is foldable to create a one-of-a-kind Mother's Day card. Ready to take a look? Let's go!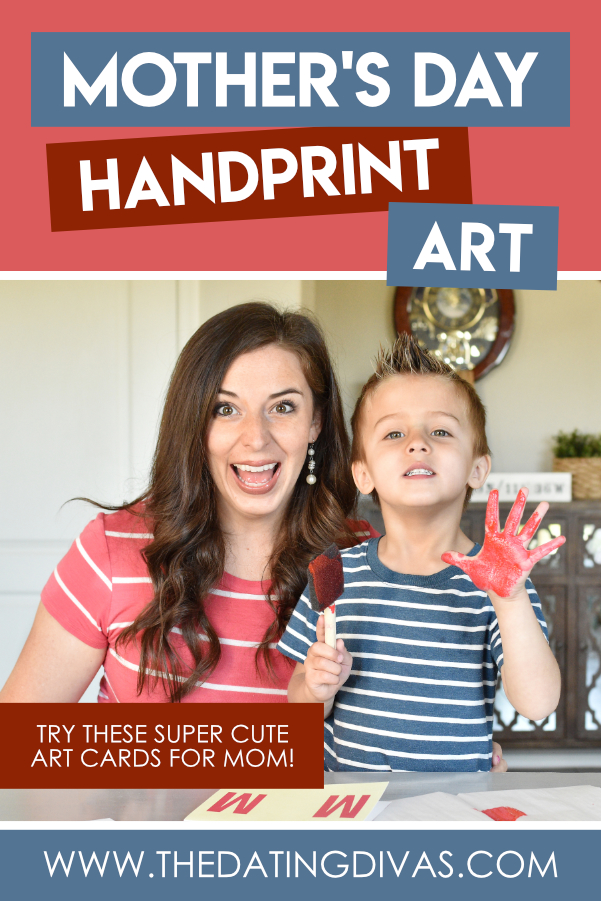 Disclaimer: This post contains affiliate links. To learn more about 'em, click here.
Before we dive in and show you the goods, we HAVE to give a shoutout to Diva Elizabeth. She helped make these darling kids handprint art ideas a reality!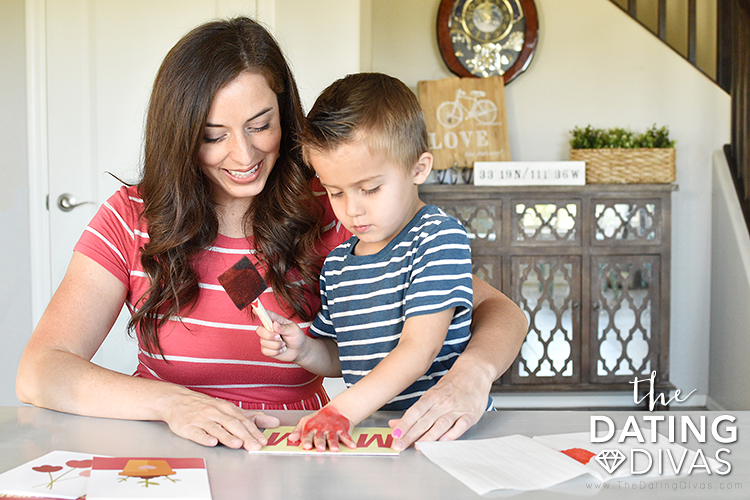 Mother's Day Handprint Art Options
Your printable set of child handprint art cards for mom is packed with options for everyone. With four unique options to choose from, you'll find handprint art for babies as well as toddler handprint art and art for bigger hands. There's something for everyone! Take a look at the included items below, and keep reading through the post for a more detailed description of how to use each of them:
Flower Pot Card – the perfect size handprint art for babies
Bouquet of Flowers Card – better when used for toddler handprint art or larger hands
You Hold My Heart Card – another great choice of handprint art for babies or smaller hands
MOM Card – child handprint art for larger child-sized hands
How amazing do those sound?! Keep on reading to take a better look at each of the Mother's Day handprint cards and for tips and tricks on how to make them shine. Don't forget to grab some quality cardstock! You'll definitely want a sturdy, thicker paper for this project.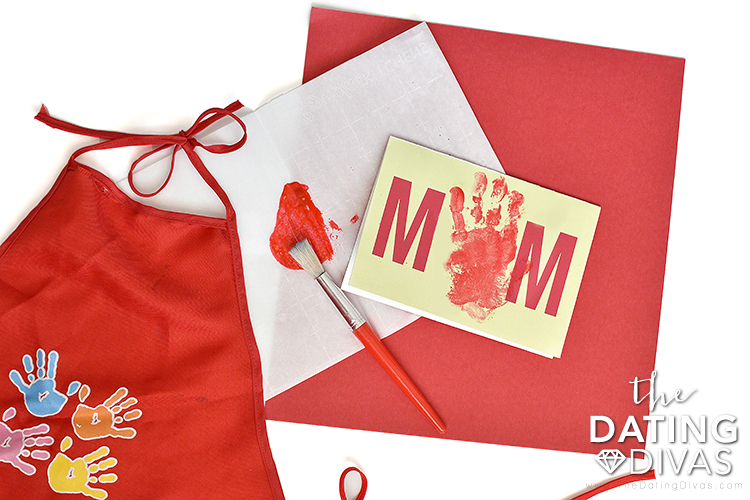 Printable Handprint Art Ideas
Creating your unique Mother's Day masterpieces will be such a fun bonding experience for you and your child! All you need is some non-toxic paint, a soft brush, newspaper or other surface covering (to keep things clean!), and the printed card of your choosing. You may also want to tie an apron (speaking of, check out this other DARLING gift for Mom!) on your kiddo to keep things neat.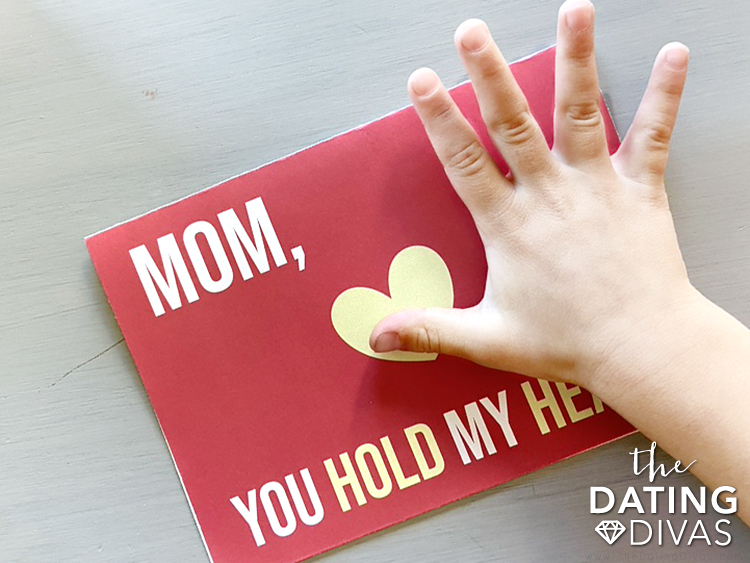 Once you've printed the kids' handprint art you wish to use, give it a cut and fold. After that, have your child help you decide which color(s) they would like to use for their actual handprint. Using the brush, paint a layer of paint on their palms and guide their hands as they make the print on the card. Then have them write a sweet message on the inside of the card and voila- child handprint cards that are oh so easy.
Handprint Options for Babies
As mentioned above, we've also included baby-friendly and toddler options. These ideas are perfect for their little fingers- specifically, the Flower Pot card and the You Hold My Heart card. Assembly is much the same! Just be extra certain you are using non-toxic paint. Also, do your best to ensure your tiny one doesn't get it in his or her mouth. Another fun tip is to have your little one draw or color a picture on the inside of the card as they are probably still too young for writing. We promise Mom will LOVE their unique kids' art just the same!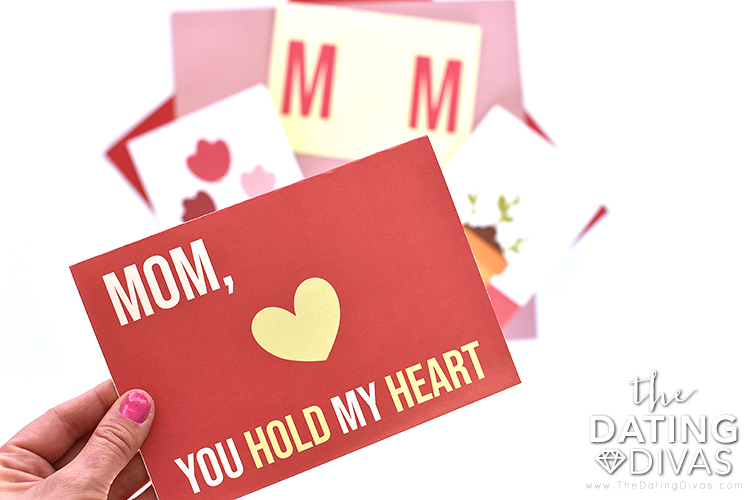 How fun are those Mother's Day handprint ideas?! We really have included everything you need to make dazzling baby, kid, and toddler handprint art for Mom.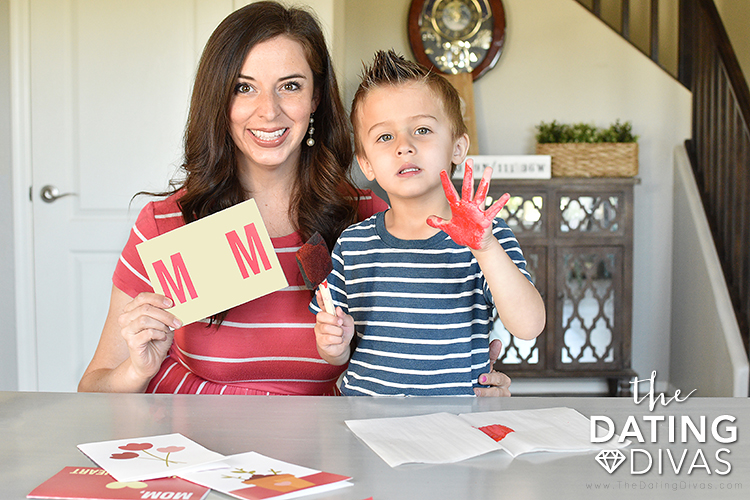 For even more Mother's Day fun, take a look at our Mother's Day Eve Tradition and our Mother's Day Gift Guide!
Mother's Day Handprint Art
Printables Designed by Elizabeth Edwards Exclusively for The Dating Divas