I'm SO excited to be able to BRAG about my amazing husband.  He is the cutest thing EVER!  He is always going out of his way to make me happy and help with the kids and I am just SO grateful for him.
I want to tell you about the cute gifts he has given me in the past.  When Joseph gives a gift, he wants it to be special and from the heart.  He feels like homemade gifts or sharing his talents (….like learning a romantic song on his guitar and surprising me by singing it to me – I LOVE that!) are the best.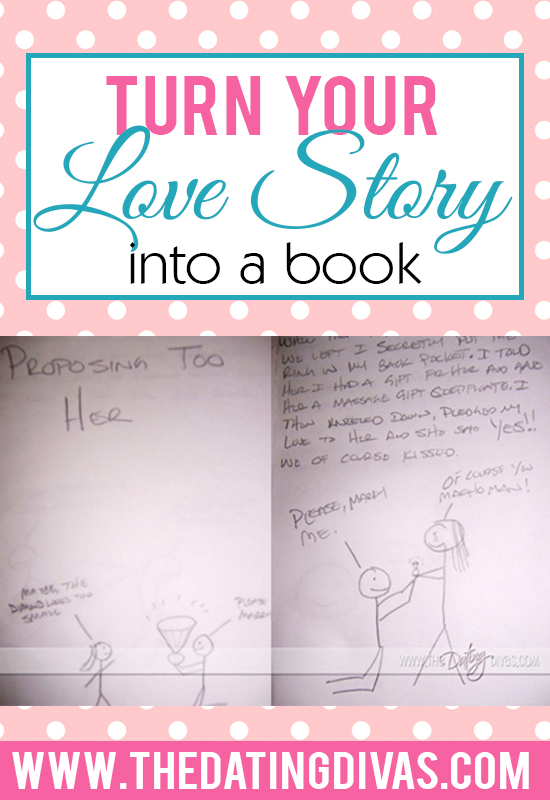 Back when we were just dating, he was in medical school and didn't have a ton of money.  For my birthday, he made me a homemade book all about how we met and illustrated it using his great art talents – stick figures!  I was SO impressed with the effort he put into this cute book.  I LOVED reading his version of our first encounter together.  I bragged about this book and showed it to ALL my family and friends.  It was (and still is) one of my most treasured possessions.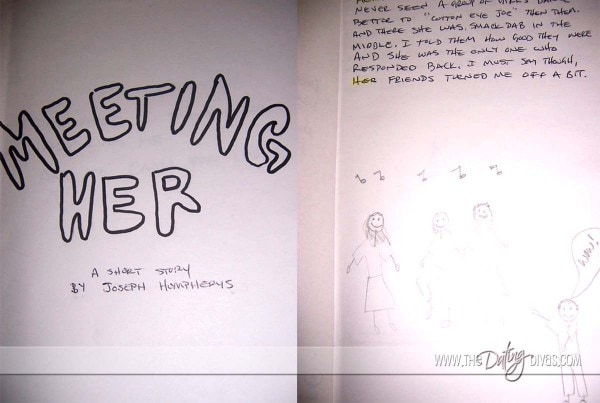 Since then he has given me 2 more 'chapters' of the book.  One of the first trip we took together with friends and the other about how he proposed to me.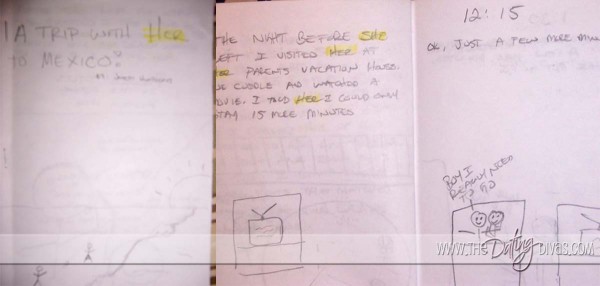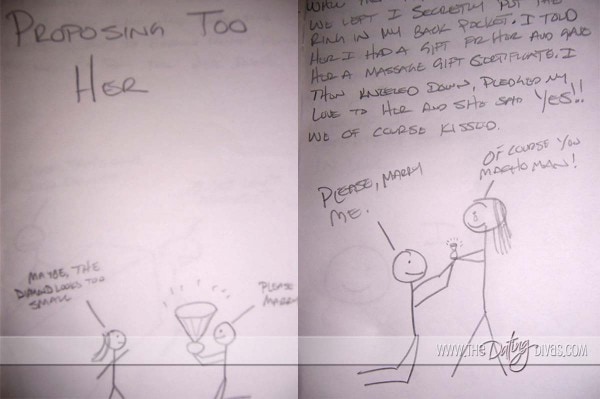 What I LOVE about this, is I look forward to when he is going to add more chapters to 'OUR story' and it is all about using materials from home and his talents with illustrating.  For those of you who don't have ANY art talent (which includes me), this is so great because even I can pull off a good stick figure!
Thanks Joseph for all the cherished memories and I can't WAIT until I get the next chapter of our book!  I LOVE you!