First, most women LOVE Twilight!
Second, a lot of husbands don't get as excited as their wives!
And third, a great way to get your man on board with Twilight is through TREATS!
My husband has heard a lot about Edward, Jacob, and the whole Twilight saga. To put it simply….he just doesn't get it. So with the recent release of Eclipse, I created a "My Man's Twilight Survival Kit." This kit is guaranteed to get my husband (and yours) to see Eclipse and to share in some of the magical world we know as Twilight.
In my kit, I had to include the best treats that would win over my man.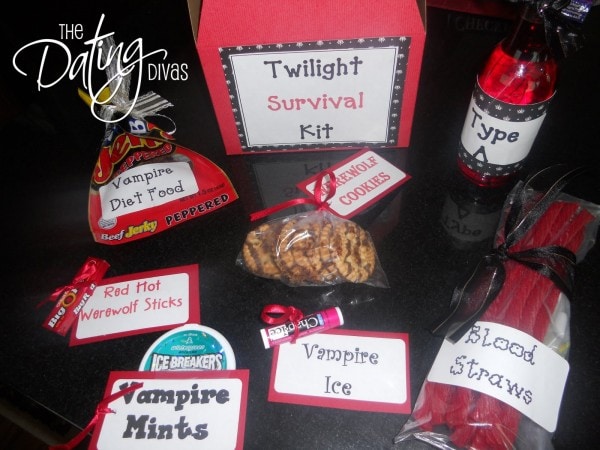 Let's start with the vampire treats first….
#1 Vampire Diet Food: We all know the Cullen's have a special diet, so beef jerky was the perfect solution. What man doesn't love beef jerky?
#2: Icebreaker Mints: Every vampire is as cool as "ice" and so are these mints.
#3: Vampire Ice: Chap stick that will make any kiss as cold as ice cream.
#4: Blood Straws: The perfect pick-me-up for any vampire.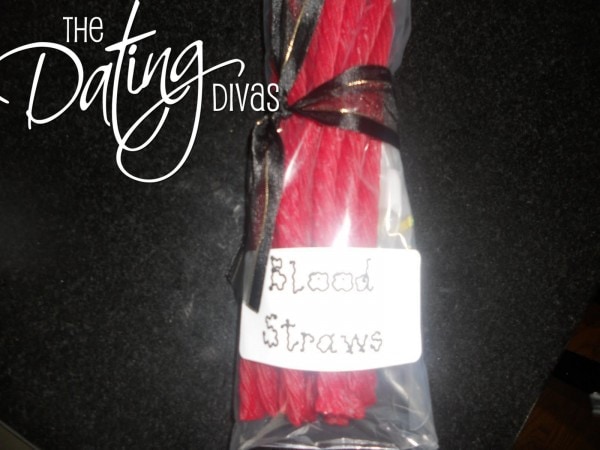 #5: Type A Drink: A quick "vampire style" refreshment.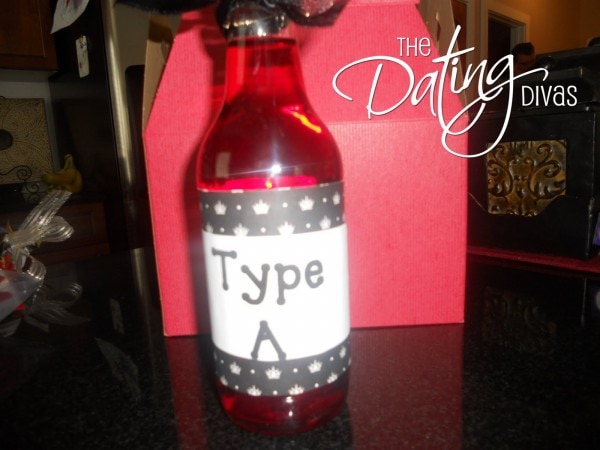 We can't forget the special werewolf treats…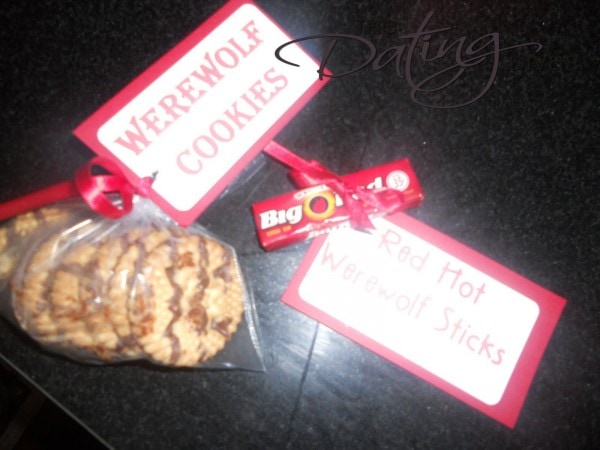 #2: Red Hot Werewolf Sticks: Werewolves are hot! Enjoy this "red hot gum."
This Twilight Survival Kit is sure to please any man and get them in the spirit of Twilight!