free st. Patrick's day parade printables
If you're lucky enough to live somewhere that already throws an awesome St. Patrick's Day Parade, you are incredible LUCKY! (See what I did there? 😉) But if not, consider putting on your own St. Patrick's Day Parade as a family in your neighborhood!
Below you'll find the ultimate St. Patrick's Day activity in the form of BINGO, parade decor, and awards! A simple parade becomes a full-on family date of Irish fun!
So grab some cute stickers for your BINGO markers, print off the FREE printables linked below, and you're good to go for a splendid St. Patrick's Day!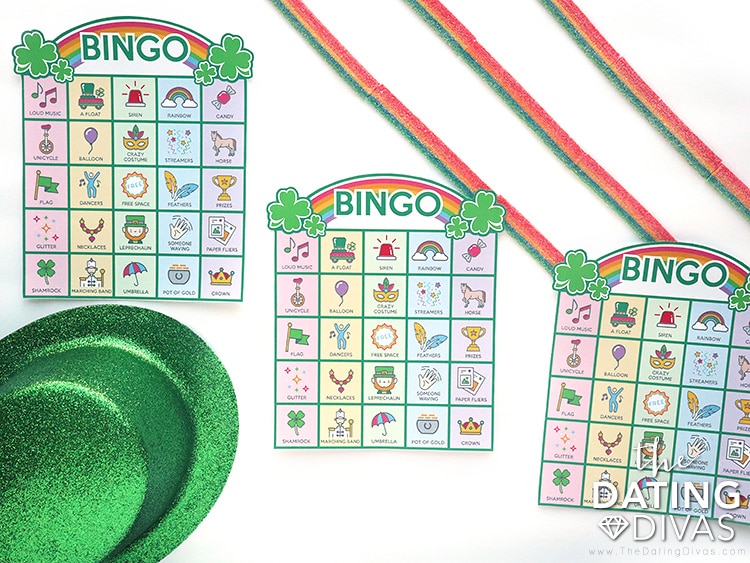 Disclaimer: This post contains affiliate links. To learn more about 'em, click here.
I can't tell you how much I LOVE this idea. If you're like me and live out in the middle of nowhere, sometimes you gotta take things into your own hands to make the fun stuff happen! Lucky for you, we've made it extra easy this year. (And if this becomes a favorite neighborhood tradition, you can come right back here next year, too!)
In short, we've got you covered with TONS of fun ideas for throwing your very own parade in your neighborhood! This could also become ones of those virtual events where you gather many family members from around the country to all participate at the same time together. The options are limitless!
Throw YOur Own St. Patrick's Day neighborhood parade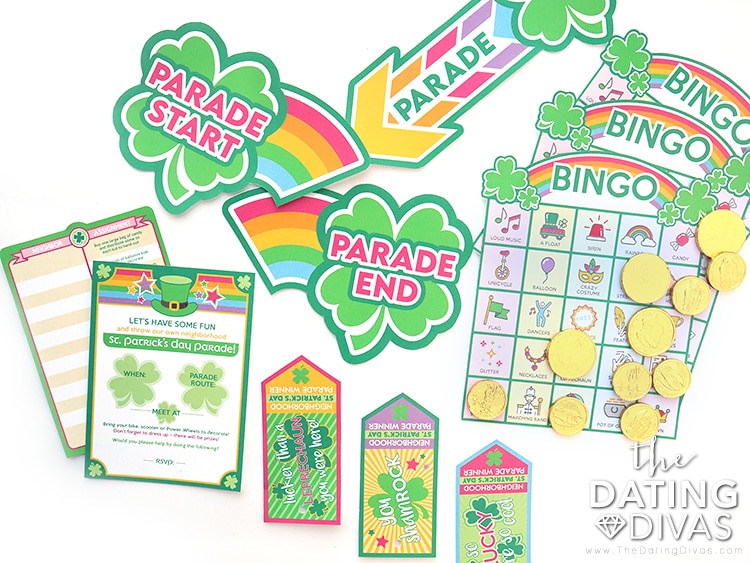 Our totally FREE printables include:
Bingo Game Cards (to be played while observing the parade)
Neighborhood Invite
Neighborhood Help List (to delegate jobs and keep you organized)
Prize Tags (to award parade participants)
Parade Route Signs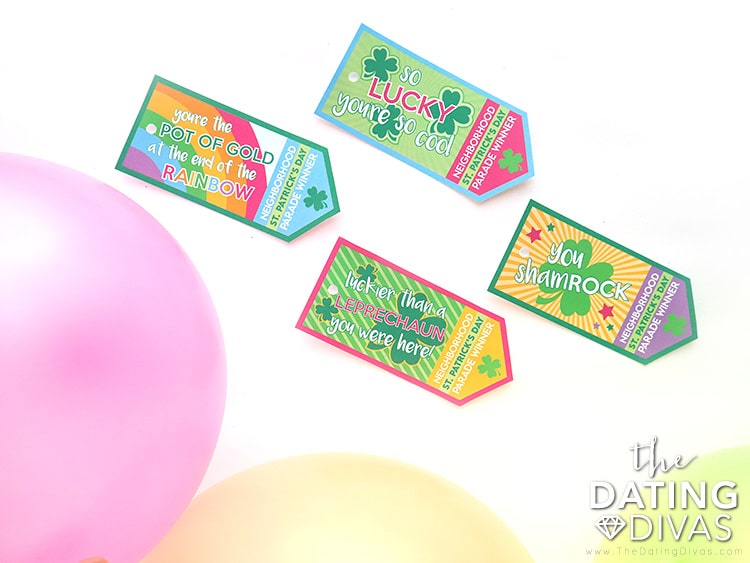 neighborhood parade sTEP BY STEP INSTRUCTIONS
I get it—throwing your own parade sounds a tad overwhelming. Don't worry; we've organized everything with this easy-to-follow list. Here is the simplest way to throw your own St. Patrick's Day Parade:
STEP 1: Set a parade route, date, and time. Think of what streets would work best in your neighborhood. Are there sidewalks you can use? Is there a stretch where most of the kids live? Then, coordinate with your neighbors on the specific date and time you want the event to occur. The Saturday morning before St. Patrick's Day sounds like a great parade time to me!
STEP 2: Send out neighborhood invites and assignments. We listed out all of the assignments you might need on our free printables, just choose who you want to assign them to. Send out a simple text or email to your neighbors, politely asking them for help. Everything you will need has been separated out, so no one has to do too much. (Including you!). Encourage everyone to dress up since there will be prizes!
STEP 3: Print off the prize tags and attach them to some prizes (The prize tags can be attached to any fun item, but we think St. Patrick's day themed goodies would be the most fun! We encourage you to think Irish—who wouldn't want some

shamrock socks

,

shamrock-shaped beads

, or a

glitter leprechaun party hat

?).
STEP 4: Gather the neighborhood kids together a few hours (or even days) before the parade to decorate their "floats"—bikes, scooters, or even Power Wheels. (Doesn't this sound like such a fun time that your kids will always remember?).
STEP 5: Hang up the handy parade route signs (linked below) either along the parade route or use them to guide neighbors to where the parade starts!
STEP 6: Invite all the neighborhood to come out and watch the parade! (You could even ask someone to record it!)
STEP 7: Enjoy a wonderful, festive St. Patrick's Day neighborhood parade! Encourage parade observers to play BINGO with the free Bingo Game card. (Simply mark off items observed throughout the parade.)
STEP 8: After the parade ends, congregate together to award the "Best Dressed" or "Best Float" to a few parade participants. Hand out the prizes and snacks and talk to your neighbors about making this a new tradition!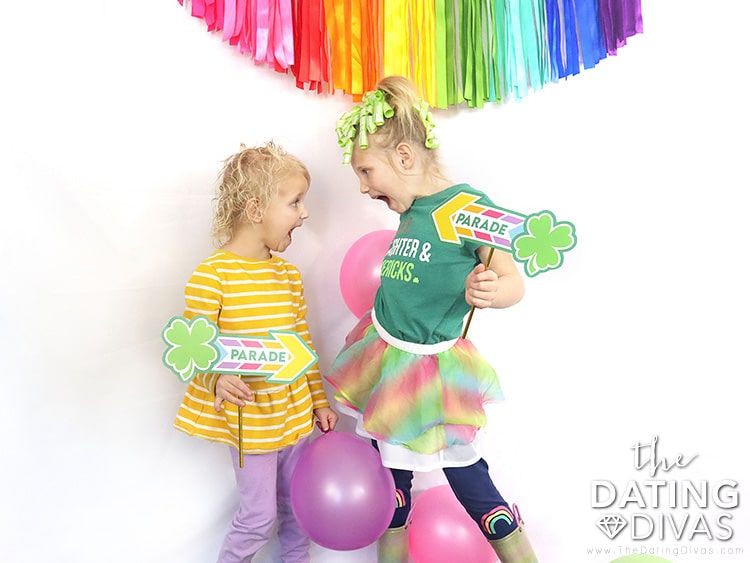 You could also search "St. Patrick's Day Parade near me" for other festive options, but this is by far my favorite idea for attending one. What could be better than on your own street?
By sharing the work between the entire neighborhood, you will be able to throw an entire parade with minimal effort, and your kids will never forget it! We hope you enjoy this fun idea as much as we do!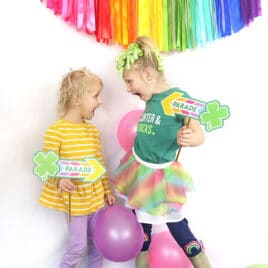 St. Patrick's Day Parade Family Date
Printables Designed by Lucette Exclusively for The Dating Divas