As we all know, February is the month of LOVE and what better way to end the month than to watch an all time favorite flick, Never Been Kissed!  It has just the right amount of smiles, laughs, and romance to make everyone a fan (plus it brings back all your favorite high school memories, so much fun 😉 ).  If you haven't seen it before, you are TOTALLY missing out!!!  What's great about this movie is you can get it almost anywhere – even FREE at your local library!  Woot, woot!!  We Divas are all about free stuff!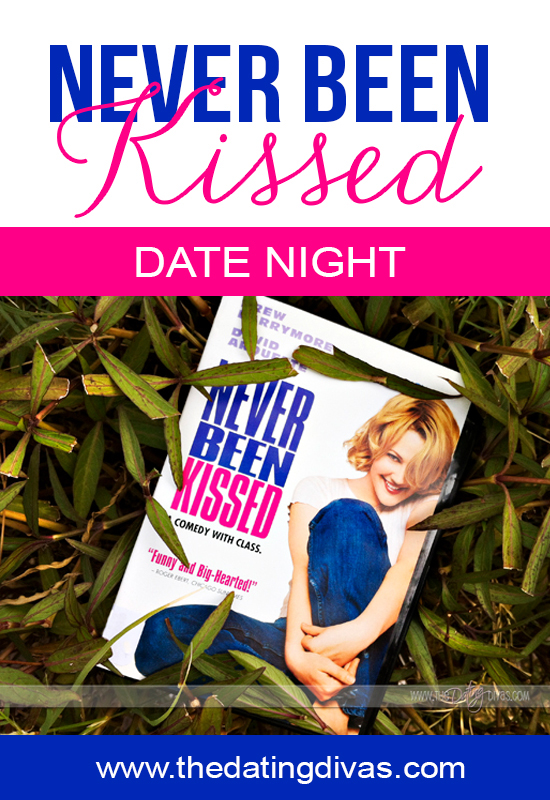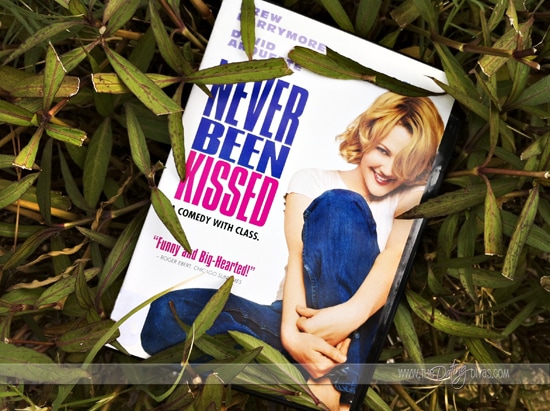 Disclaimer: This post contains affiliate links. To learn more about 'em, click here.
"Will you watch this movie with me?" – Invite
Invite your spouse to the date by leaving a note saying "Will you watch this movie with me?" – kind of like you were still in high school asking someone to a dance or to go on a date.  Leave the movie with a baseball glove, ball, and/or bat OR high school memorabilia such as diploma, tassels, graduation hat OR letterman's jacket or old cheerleader uniform. If you want any ideas, Kari did an amazing Patio Prom Date that would be a great resource.
Another option would be to use your old high school pictures and attach them or place them by the invite and movie.  Jostens – Yourself Yearbooks helps you make the perfect high school pictures!
Include some quotes from the movie using this site.
"I'm the coleslaw king of the world!" – Food
Have dinner be all items you would eat in high school…hamburgers, fries, and shakes.
An awesome snack during the movie would be to make (what I like to call)

Little Smokie Bites

.  Serve in a fun baseball bowl.
Recipe:
Little Smokies (Vienna Sausages)
Refrigerated crescent rolls
Take one little smokie and roll it into one crescent roll, place on cookie sheet
Continue until all rolls are used.  Cook according to crescent rolls' directions, and DONE.  Yummy!
"Hey, Merkin ain't jerkin', he's workin'." – Before movie activities
Get "worked" up for the movie by playing catch before you watch the movie.
Go to the batting cages and hit some balls.
Go to a high school baseball game (if in season).  For some other ideas, check out Kristen's date where they went to a high school football game and had a blast!
"The right guy, he's out there.  I'm just not gonna go kiss a whole bunch of losers to get to him." – Kissing game
Make a sign that says "Kissing Couch" and hang it on the couch you will be watching the movie on.  Then before, during, or after the movie have a 'kissing' lesson: peck each other, lay a 'big' one on him, passionate, etc. and talk about what you did and didn't like about the kisses.  In Kari's Camp-out Date she did a fun kissing activity that would work well here!
"Excuse me, I have to go die now." – High school items
Go through each others' year books and laugh at all the embarrassing stuff you did and how you looked in high school.
Put on a letter man's jacket, cheerleader uniform, or anything that came from your high school era.  Make sure you reference Erika's Return to High School Date for other amazing ideas!
A fun twist would be to dress up as a 'naughty' school girl to get excited for the 'after movie' activity ;-).