Using Rose Petals for Romance 
Psst! You, yeah, you…there's a secret weapon each diva needs stashed under her bed… No, no, not
this weapon
(…but it's good too!)… I'm talking about a little box of rose petals that will change an ordinary event into an extraordinary one!
Rose petals aren't just for honeymoon hotel suites (Although, it's exactly that stereotype that gives them that va-va-voom touch!) Here are a few ideas for you to use tonight with the help of these sweet additions that aren't just for the garden…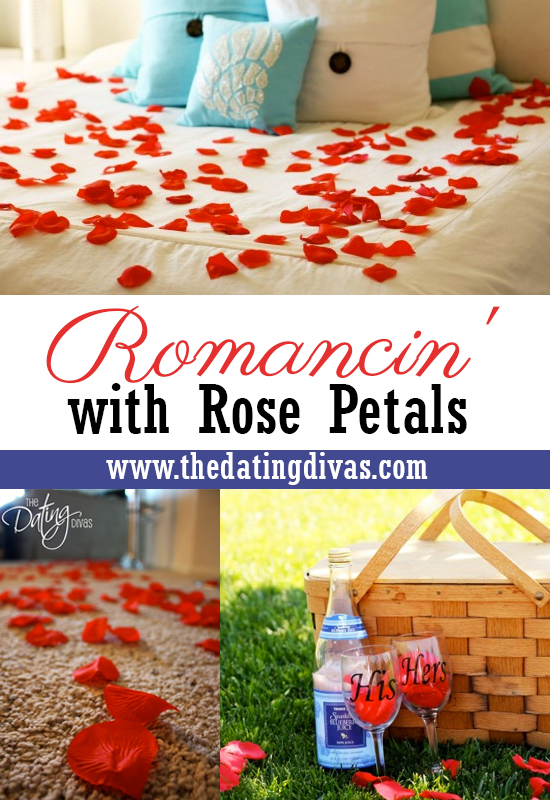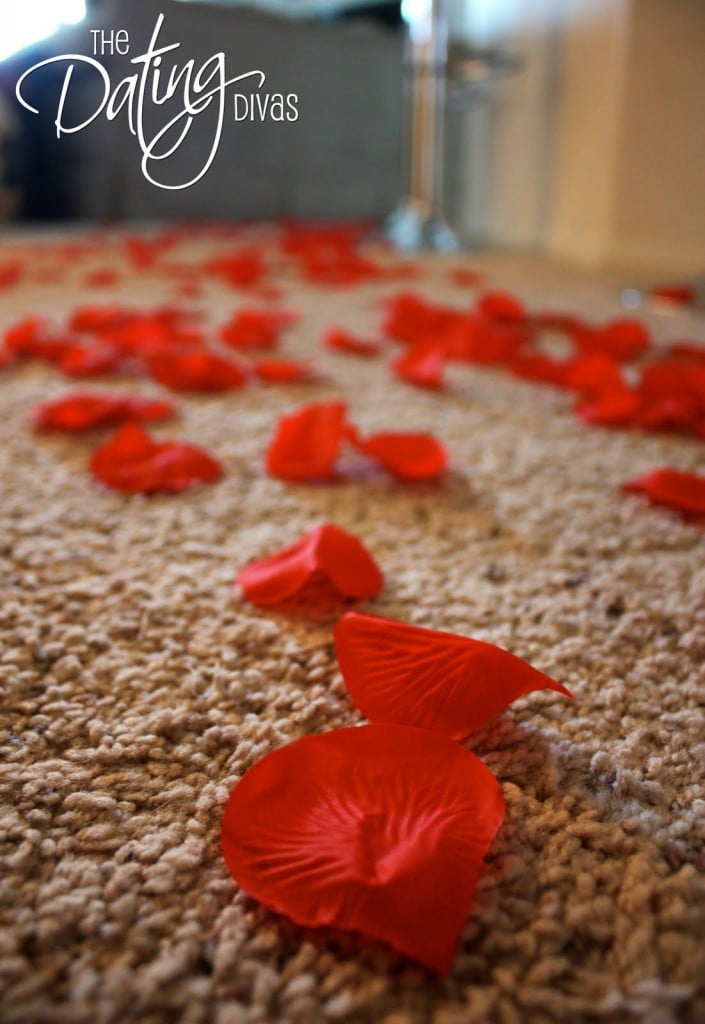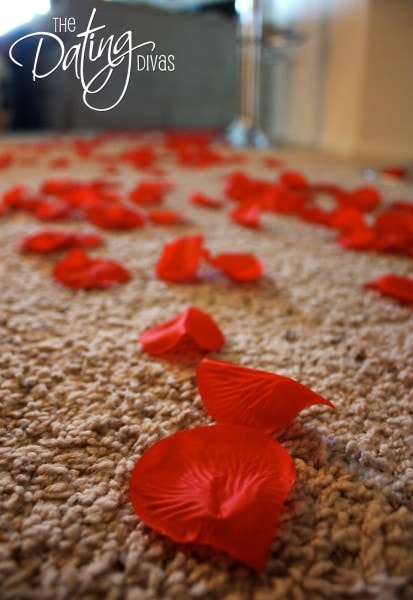 Rose petals are lovers' "yellow brick road." It's a perfect invitation to whatever activity you have planned… everyone knows it's just irresistible to find out where they lead!
If your hubby parks in the garage, I totally suggest starting your beautiful trail of petals there. He'll smile before he even gets out of the car! If no garage, start them inside the front entryway…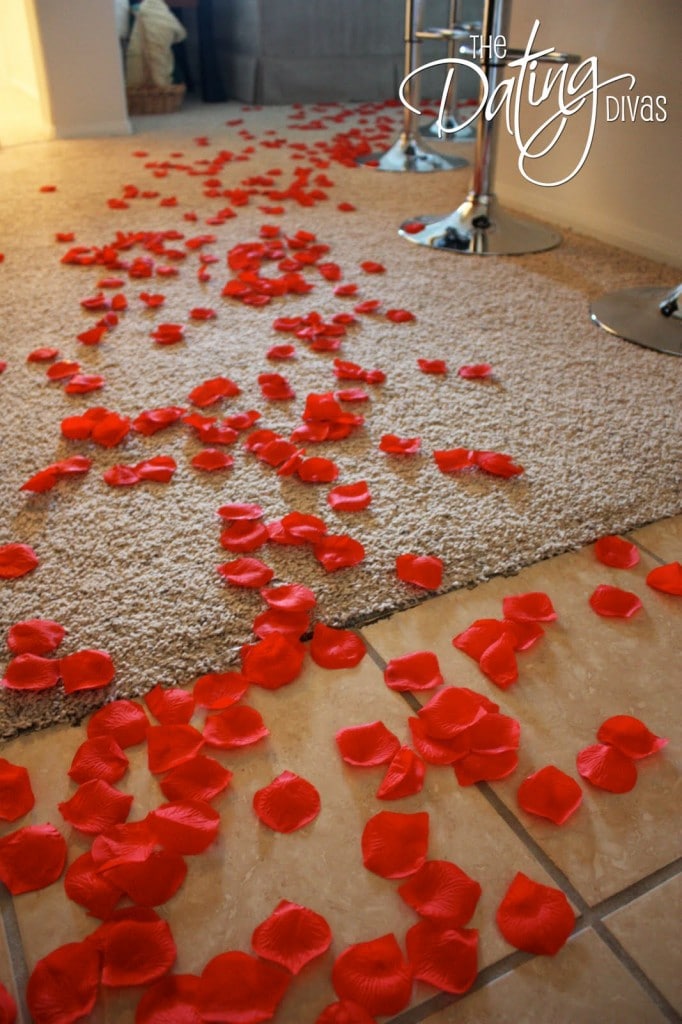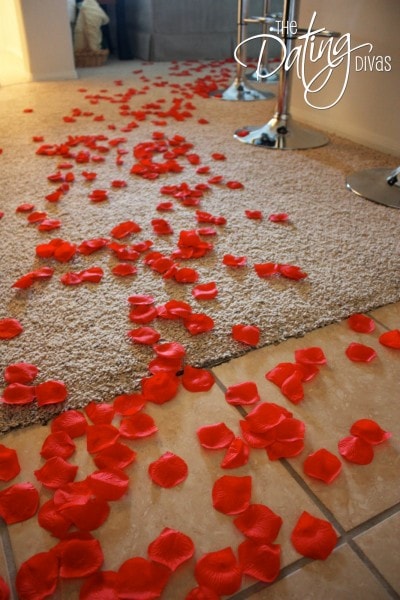 One obvious "end" is the bedroom… always a winner!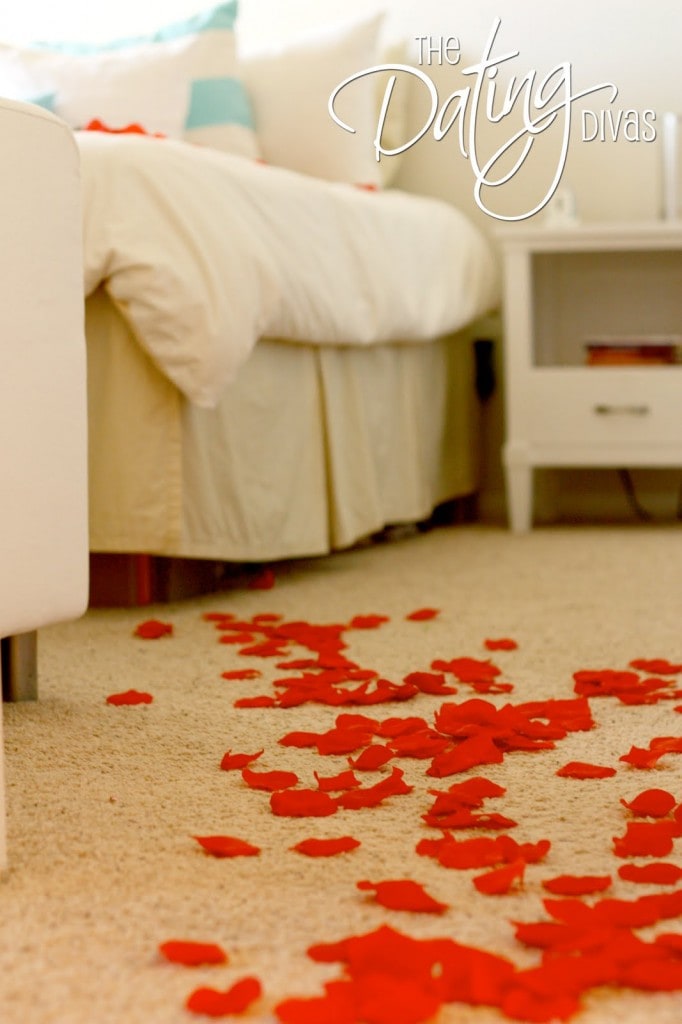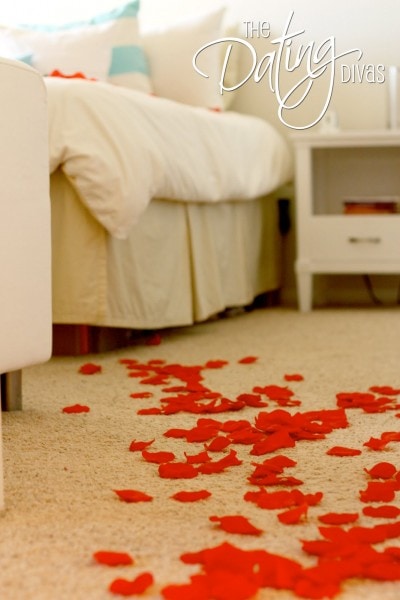 A shower of petals across the bed is totally beautiful. I love how one little addition changes the whole feeling of the room!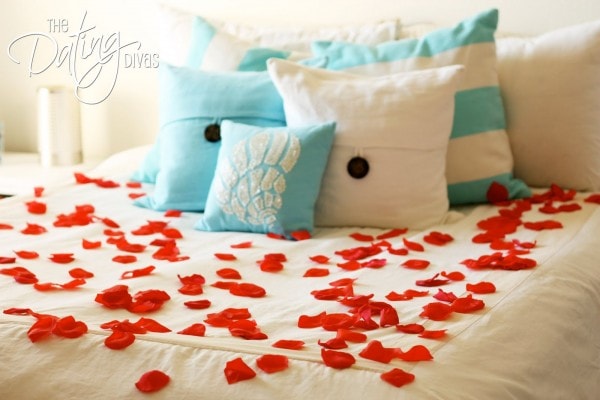 You know that ain't all, girls! Why not a picnic? What? No picnic basket? No problem! Use a tray from the house or a stylin' shoulder bag filled with your goodies.  You just love those his/her glasses, don'tcha! That tutorial is here.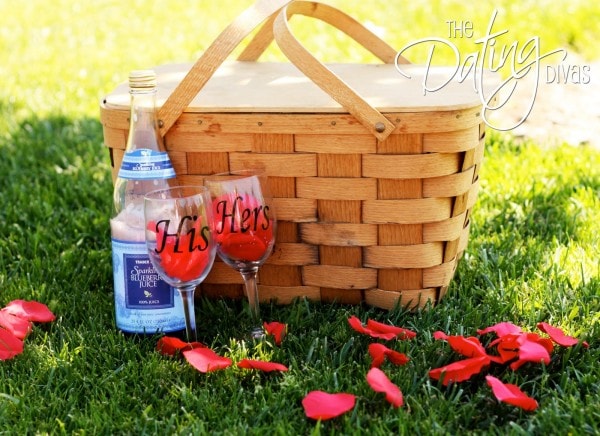 Too hot outside?  Wanna move this par-tay indoors?  Spread your date on the floor amongst the petals… The pillows also lend a soft, romantic feel.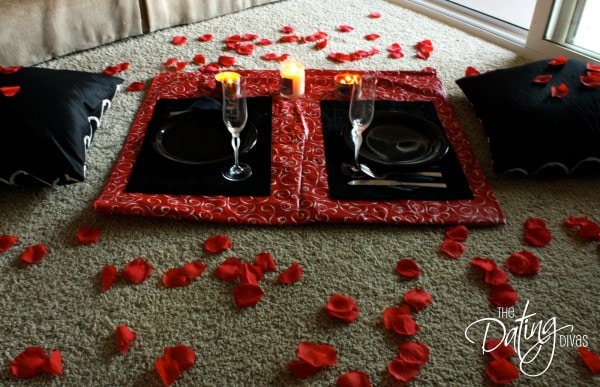 Then, of course, there's the petal lined bubble bath!  Ohmyheck, I love this one!   The combination of the scent of the bubbles, the glow of candles, and the petals to top it off is soooo romantic.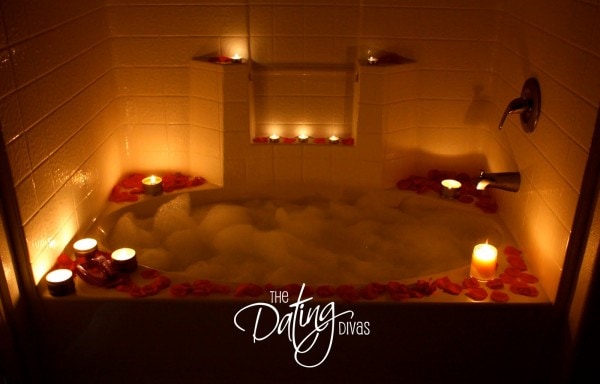 You're totally covered if you wanna make a little spa package too!  Cha-ching! Check it out here.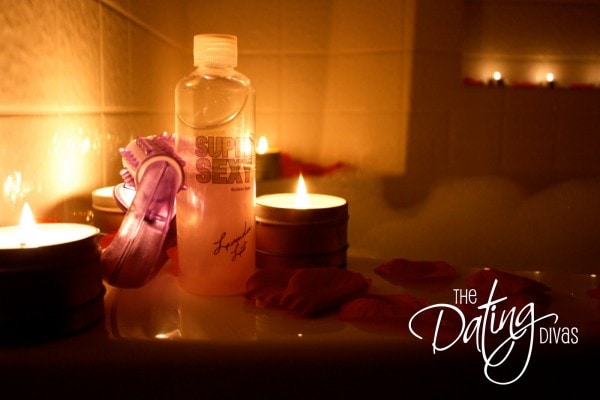 Besides these fun options, don't underestimate the "un-obvious" places such as petals on a piano as you play your honey a love song or petals scattered in front of a fireplace. The possibilities are endless… Enjoy!