Our Special Guest…
Nothing excites me more than reading helpful information I can put to use in my marriage to make it wonderful! Our guest today makes me so excited about my husband AND the love we share. By simply putting these simple tips into place in your own relationship I know how incredible it can and will be! Take the time to read this article. I have nothing but wonderful things to say about Mary Lou and her hubby, Dennis. What wonderful people and great examples! And here she is!!
*  *  *  *  *
Hi!  My name is Mary Lou Green, and I am so thrilled to guest blog for the fabulous Dating Divas.  We are aligned in our mission to help couples stay in love for life one day (and one date) at a time!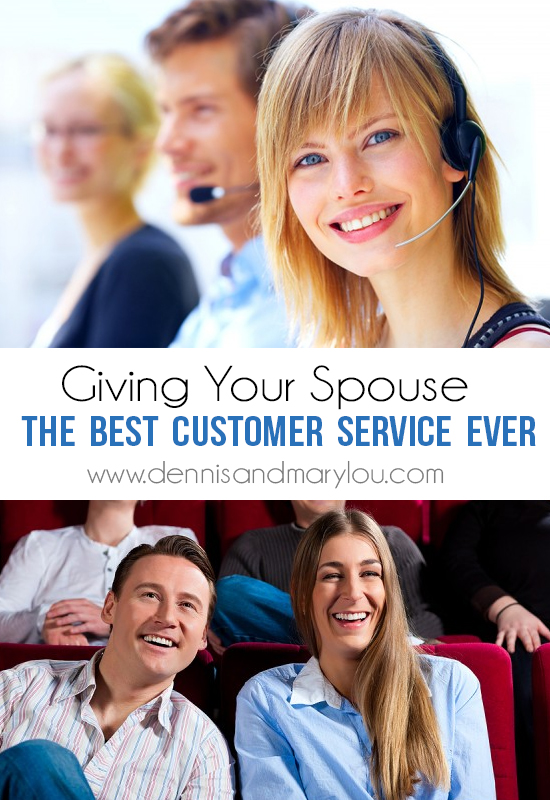 Giving Your Spouse The Best Customer Service Ever
My husband Dennis and I have been married for 33 years, and we still date.  Every Friday we go to a movie in a theater and maybe dinner after the movie.  It is sacred to us, and we protect this time at all costs.  I think we have missed 24 Friday dates in all that time due to traveling, company or illness.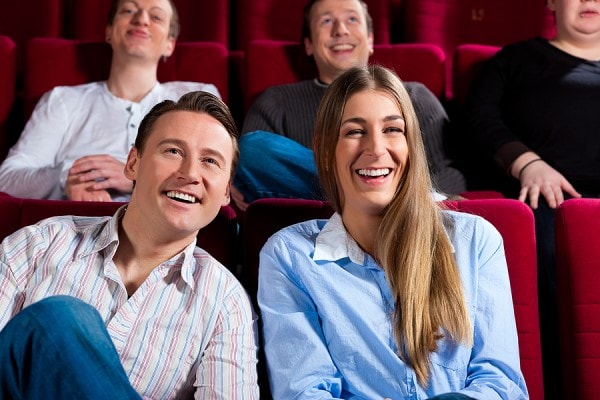 Our movie dates represent one of the ways we practice customer care in our marriage.  We believe in the principle of GIVE=GET.  If you give your partner what he or she wants, you will get the love in return that you desire.
Our Customer Rule is different from The Golden Rule that says to treat others as we would like to be treated.  Our Customer Rule is to treat our spouse the way he or she wants to be treated.  It's a switch in point of view that trains our focus on our true love's interests and desires.  We want to give each other the best customer service ever!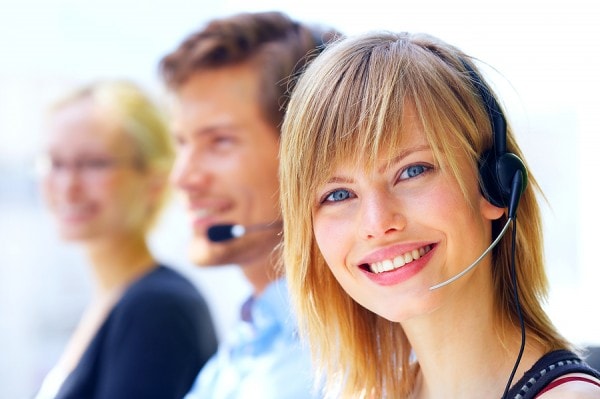 For example, I love flowers, so Dennis knows that if he sends me flowers, I'll feel he is showing me that he truly loves me and is thinking about just me.  If I treated him the same way (as in Golden Rule) and sent him flowers, I know he would like the flowers because he enjoys their beauty, but it wouldn't give him the same meaning as it does for me.
Instead, I could prove how much I appreciate him by doing what he wants (Customer Rule).  If I set aside an afternoon or evening for him to watch a basketball or football game from beginning to end without interruptions, hand him the remote, put snacks at a table by his side and sit with him to watch the game, he would hear "I love you" very clearly.
A good date can be the ultimate customer service experience.  Think about one of the best dates you and your husband ever had.  I bet it would include these components of customer service:
He planned something for you that you really enjoy
He gave you the "WOW" factor and went beyond anything you were expecting
He was fun and polite and smiled at you with his eyes and mouth
He focused on you, maintained eye contact and really listened to you with his whole being
He kept checking in with you to see that you were having a good time
He had a good time, too, and showed you he could join you in your happiness
He asked you for another date
Often in marriage, the "business side" takes over the relationship side.  We get so busy with our jobs, our kids, our families and friends, our houses and cars and hobbies, that we lose the love connection that brought us together when we were dating.  We start to take each other for granted in our pursuit of The American Dream. If we don't give our partners what they need, they can always shop elsewhere, if only in their minds.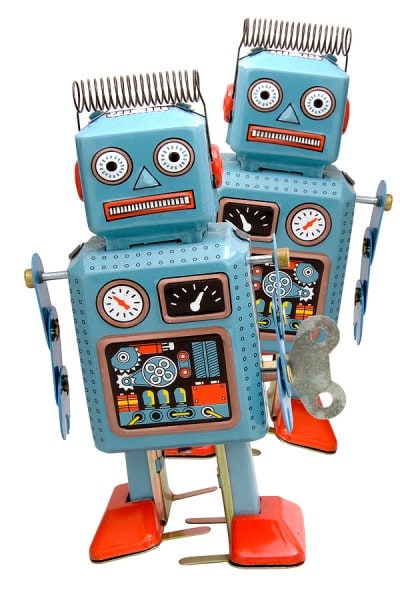 When we become customers of each other, we are not turning ourselves into robots that serve every whim of our partners.  We are not slaves within our marriages.  Instead of focusing on what is wrong with each other and trying to correct those things, we need to remember all the wonderful things that caused us to fall in love with one another.
Our challenge is to keep the magic going.  Here are 5 ways you can create Instant Dates every day to focus on each other, no matter what the business side of marriage has in store for you.
Give Your Radiance – Smile at your partner every time you see him or her and use your smile to say, "I'm here and ready to help."
Initiate the 20-Second Hug – Grab each other and experience twenty seconds of just holding on to each other as the most important beings in the world. You don't need to talk.  Just say, "I still do" with your eyes or your arms or the way you fold into one another.
Ask "What can I do for you?" and figure out a way to deliver that gives added value to your service.
Join Me on the Couch – Set aside 10 minutes each day devoted to listening to each other with constant eye contact and no interruptions.
Offer Verbal Chocolate Every Day – Choose your words so that you treat your partner with respect.  Demonstrate that you wish to communicate rather than annihilate.  Instead of saying, "You forgot to take out the garbage…again," say "Honey, let me take out the garbage tonight."
"The bottom line is that people are never perfect, but love can be. We waste time looking for the perfect lover, instead of creating the perfect love." (Tom Robbins from Still Life with Woodpecker)
A little more about me…
Dennis (my Renaissance Man) and I have been married and worked together to invent and market consumer products for the last 33 years, and we own over 50 patents, trademarks and copyrights.  To share our success with other entrepreneurs, we started a publishing company called Boulevard Press, and we wrote two books to show couples how to become indestructible:  The Marriage Story and Give Your Spouse The Best Customer Service Ever. You can learn more by visiting www.boulevardpress.com or www.DennisandMaryLou.com or by emailing me at Marylou@boulevardpress.com.
The Marriage Story became an amazon.com Best Seller when it launched December 6, 2011.  It tells about a young couple's desire for a better life and is written entirely in verse.  Most books tell us how to love each other; this book inspires us to want to love each other.
Our next book, Give your Spouse the Best Customer Service Ever, tells how to stay in love by becoming customers of each other.  We teach ten skills that follow our Customer Rule for Couples:  "Be customers of each other to delight not fight."
See you at the movies!
*  *  *  *  *
Love that! It is such a breath of fresh air having such fun new ways to approach our marriage. This one might be one of my favorites! I challenge you all to look more into their site and the wonderful books they have to offer! Thank you Mary Lou! Now, are you ready for a giveaway??? Woo-hoo!!! Mary Lou has so kindly given me the opportunity to give to a lucky reader, a copy of The Marriage Story! Dennis and Mary Lou's most recent book! I am stoked! This book is great!!
Log-in with your Facebook account or email below and follow the instructions. 🙂 Ends 2/28/12 at midnight EST. Winner will be announced the following day on our Facebook Fan Page and also at the bottom of this post. Good Luck!!