80's Night Pac-Man Themed Date
I know it's early, but my Husband was born in November 1980 which makes him the big 3-0 this November! I am going to plan a few date nights centered around the 80's theme up until his birthday where I am already planning his 80's themed party (shhhh….he doesn't know yet!)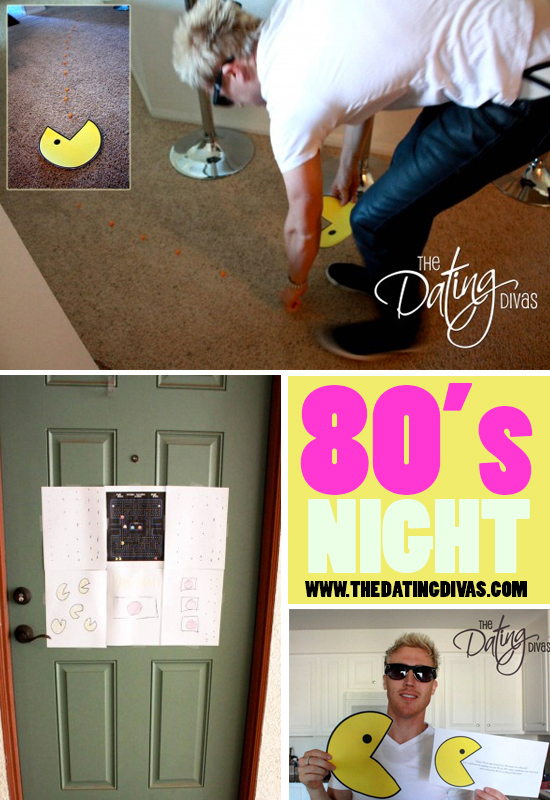 This Saturday (May 22) 30 years ago was the release of Pac-man.  I thought this would be a great time to kick-off the 80's themed dates I am going to plan.
When Jason got home from work I had this taped to the door.
(It's supposed to be an arcade game machine.  This was SO last minute!)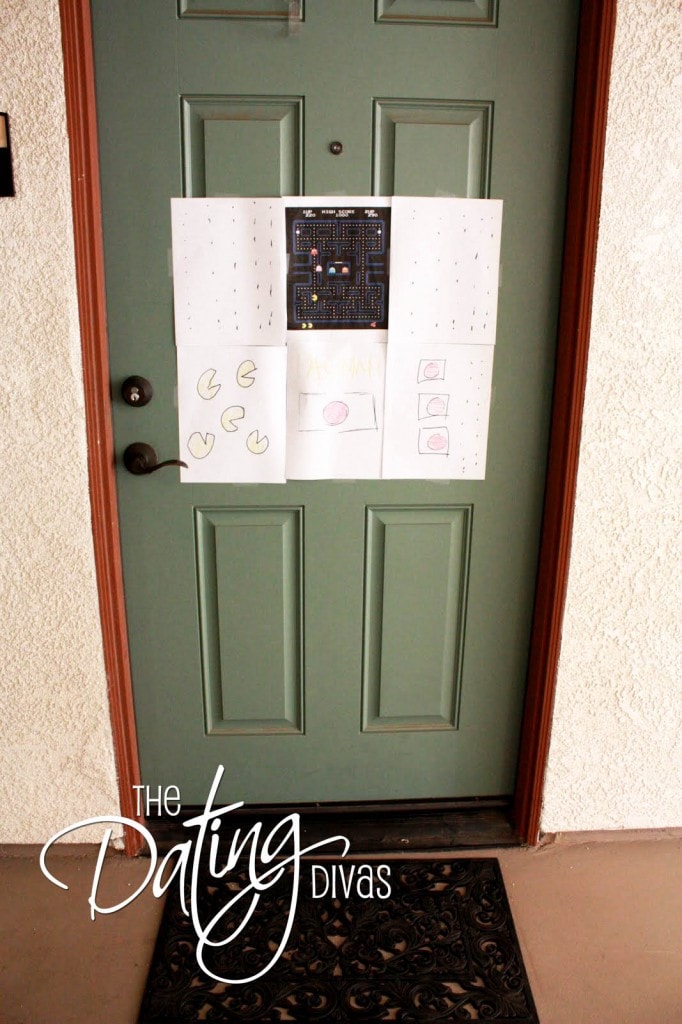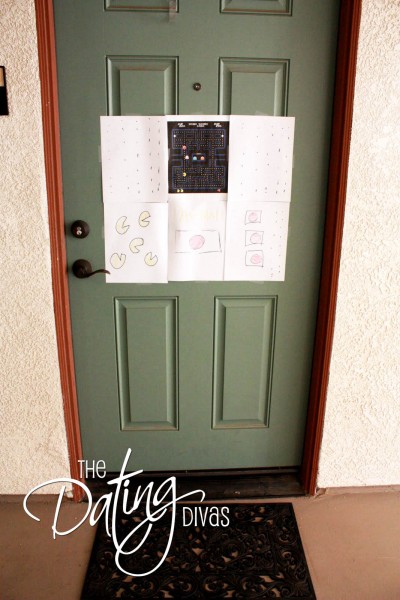 Inside I put a Pac-man eating cheese puffs on the ground.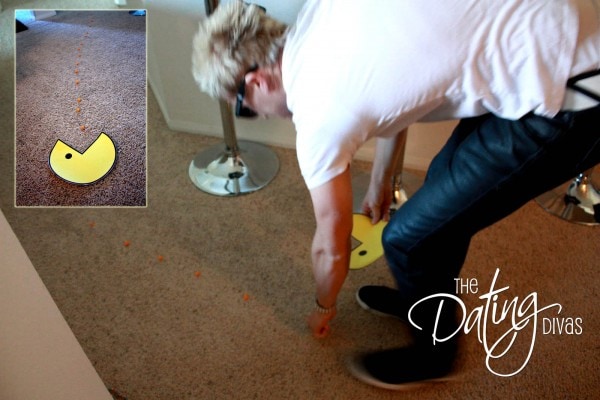 The cheese puffs lead to this note, saying:
"Thirty Years ago tomorrow, Pac-man was released!
Let's celebrate by putting on our Nerdy 80's attire, grabbing some fast food,
and waiting for the Unveiling of Pac-man!"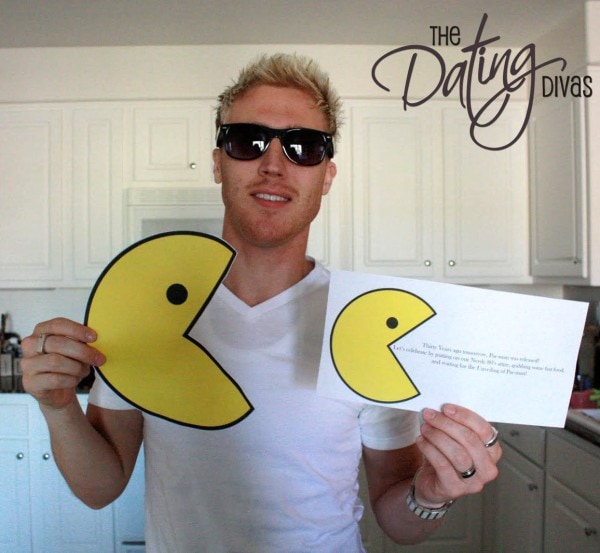 We dressed up as 80's gaming nerds, and hit up McDonald's just like the nerdy kids probably liked to do in the 80s. 🙂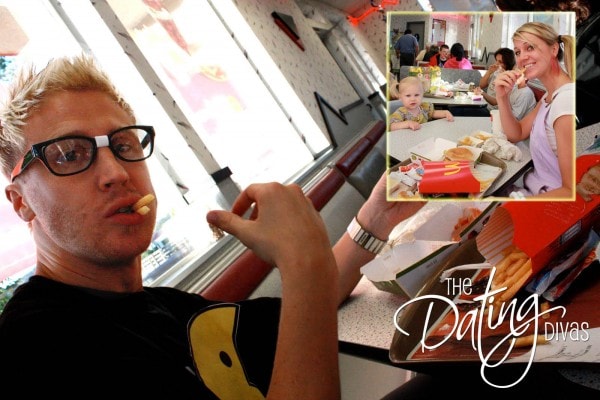 We got lots of great looks from everyone!
(Jason's outfit is way better than mine – did I mention – this was SO last minute…)
Then we went to Blockbuster where we rented 80's movies to watch up until the time that Pac-man would have been released.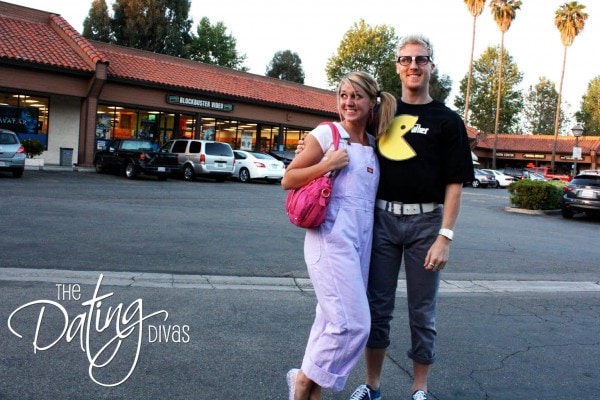 Our choice of movies were: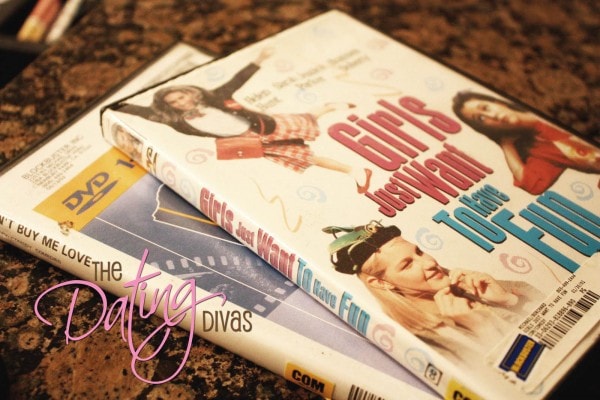 The movie "Weird Science" would have been perfect for this date! Our blockbuster didn't have it! 🙁
We stayed up til 12:00 a.m. and downloaded the free Pac-man game on our Iphones to celebrate the 30th anniversary of Pac-Man!