Thanksgiving Pie Night Tradition
Thanksgiving is the best holiday! So much good food… so little time. So my husband and I created a new tradition focused on the very best food: PIE!

Disclaimer: This post contains affiliate links. To learn more about 'em, click here.
Pie night is a whole night devoted to pie! We've got a free printable pack to make this the perfect night. Let me tell you, this printable pack is gorgeous! Leslie from Nina Bean Designs did an amazing job creating these pie night printables.
This printable pack includes everything you'll need to put together a Pie Night party for all your friends and family, besides the actual pie!
Pie Night Invitation

Welcome Sign

Food Tent Labels

Judging Cards

Awards

8×10 Framed Art
Let me share the details of your new favorite Thanksgiving tradition!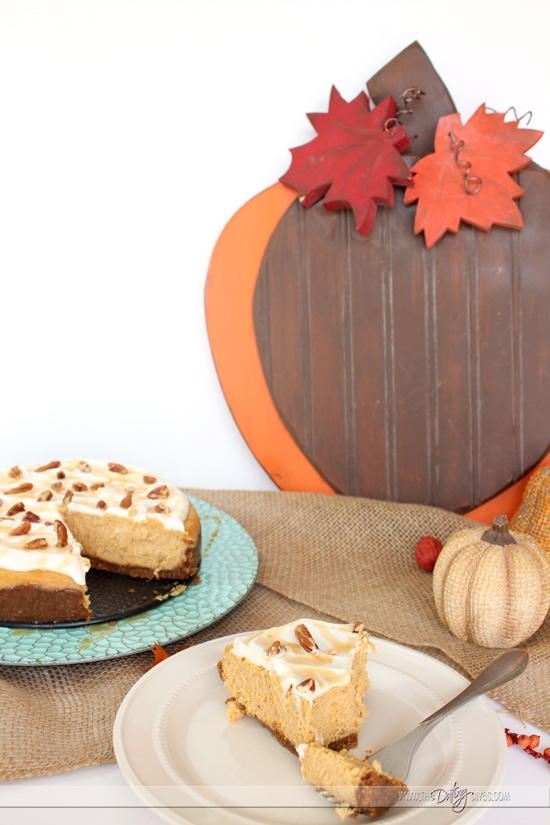 After you print out the beautiful Pie Night printables, you can send out your invitations. I love sending the cute invite via text when I don't have the time to mail them or hand them out.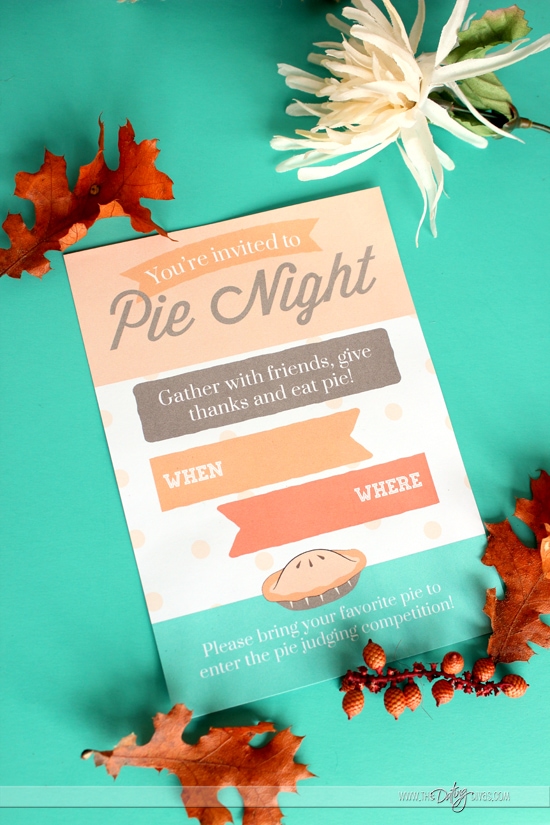 Think of all the family and friends you want to eat pie with… and send away!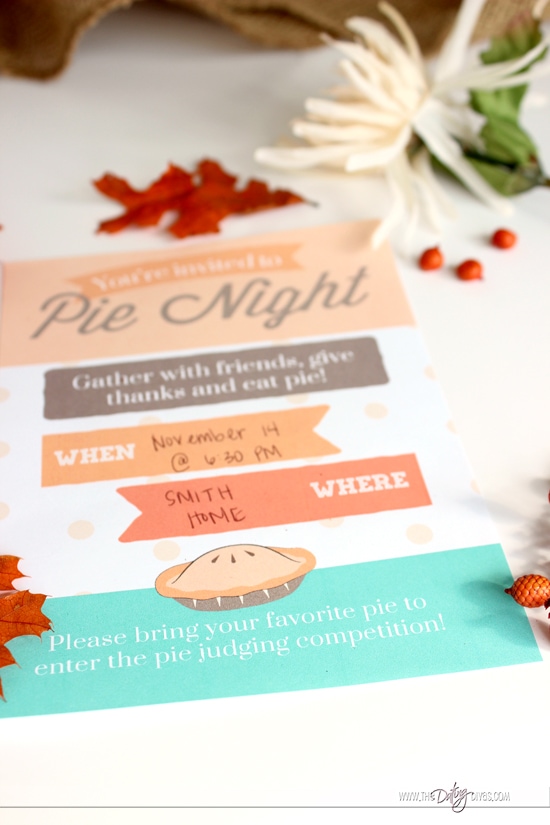 One thing I love at parties, is a cute welcome station.
Get set up for your Pie Night by setting up your welcome station! Burlap, leaves, and pinecones make for easy and adorable fall decor!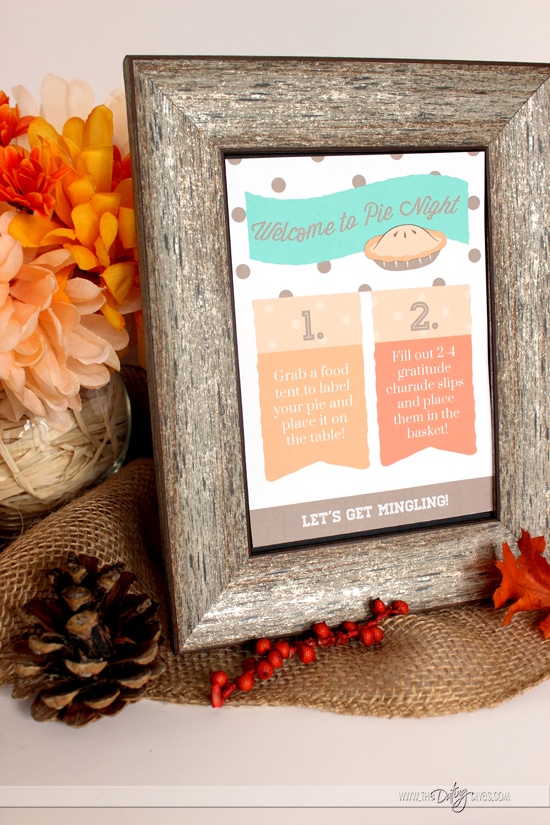 You'll want to have your food tent labels and pens set out.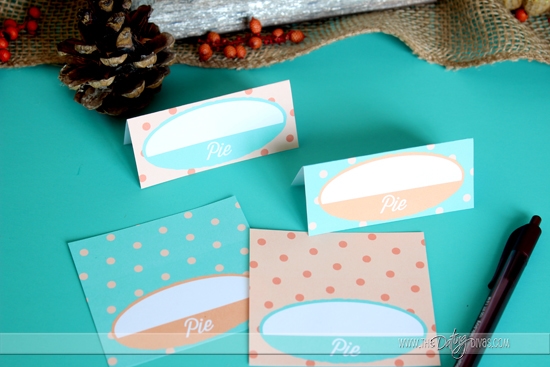 That way all of your pies will all be labeled correctly and everyone will know exactly what kind of pie they are enjoying!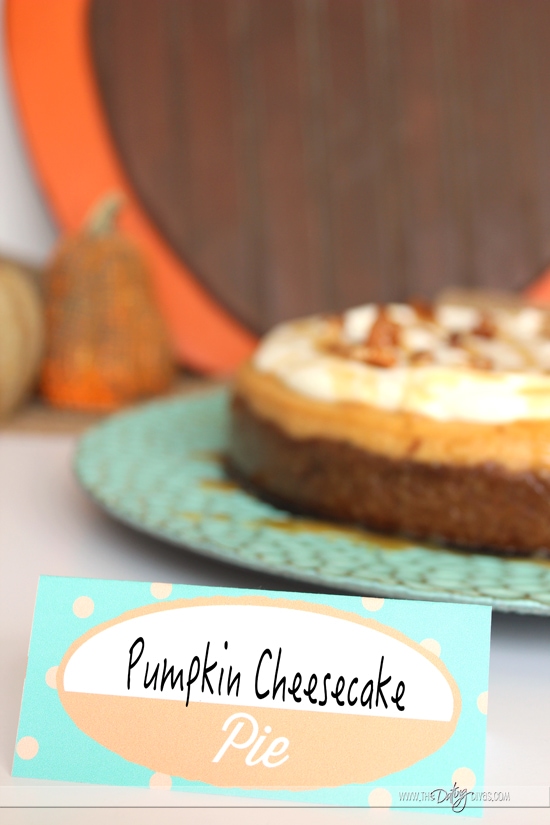 The food tents are absolutely adorable and add to the party atmosphere.
Also, by your welcome station, you'll want to have your gratitude charade slips and a cute basket for the charade slips.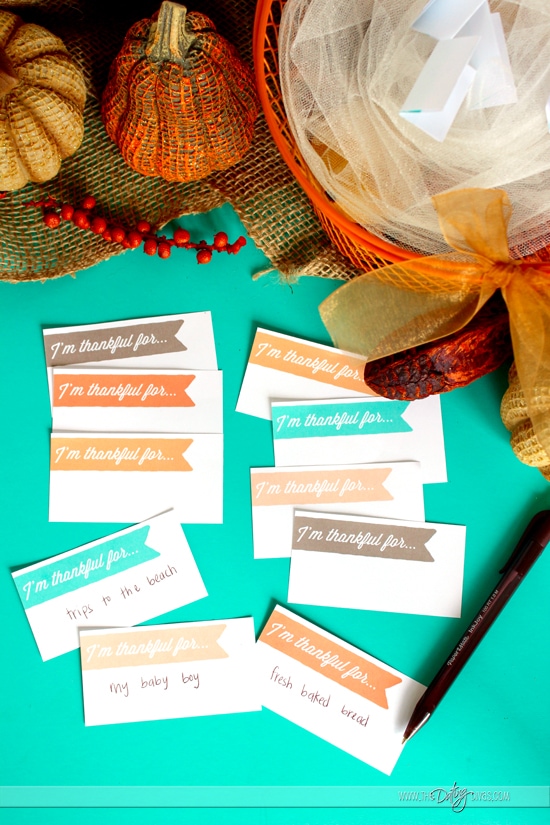 Now for the fun and laughter! Gratitude Charades!!!!
In the past, we have asked people to write something they are grateful for on the slips. Then we play reverse charades. One person will guess what the rest of their group is acting out. Depending on what you are grateful for, this could be a major challenge. I remember one time we were supposed to act out "looking at the Christmas lights in the city."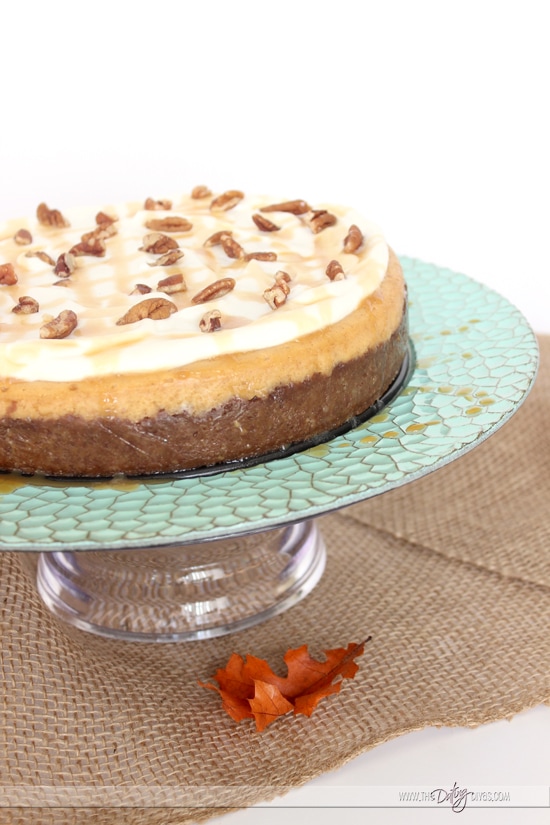 Throughout the night, you'll want to try ALL the pies. So you might need to make a few trips to the pie table! Space it out and eat some before your game of charades, grab a slice during your game and fill your plate after, too!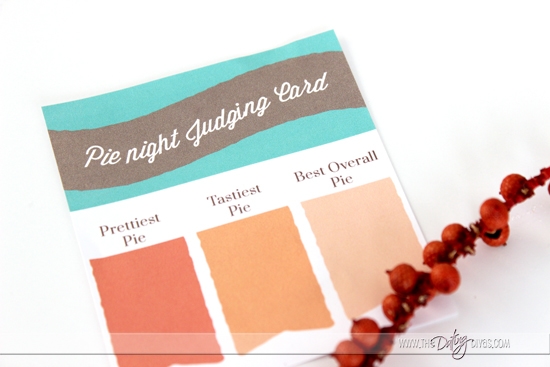 At the end of the night, have everyone fill out their pie judging card!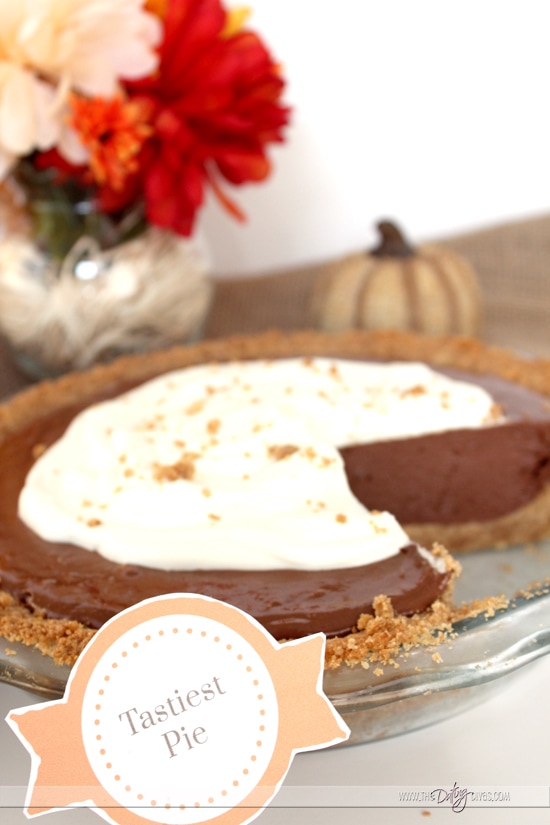 Then give out the awards!!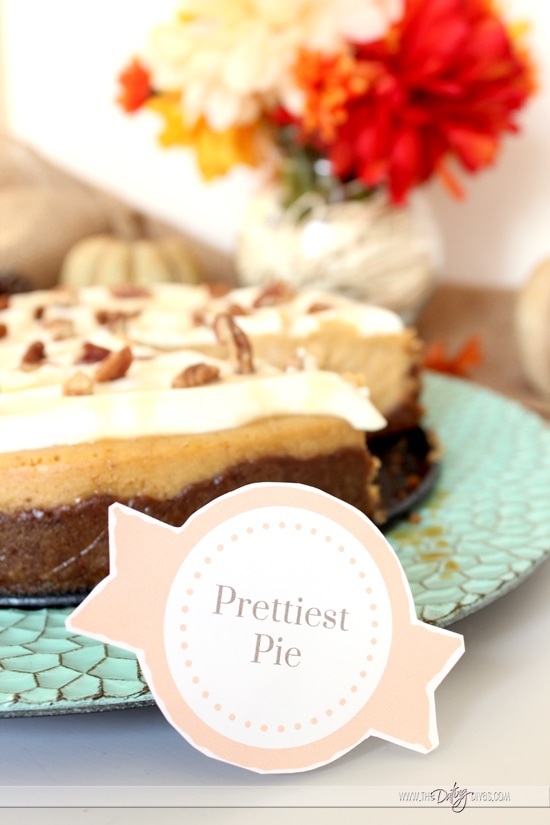 There are 3 main categories that your group can vote on, but if you are the kind of person who loves for everyone to have an award, there are a bunch of awards in this printable pack that you can give out!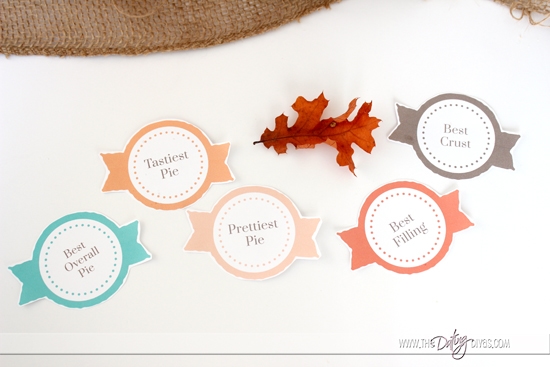 By the end of the night, you will feel the true spirit of Thanksgiving! A whole lotta gratitude and a full belly!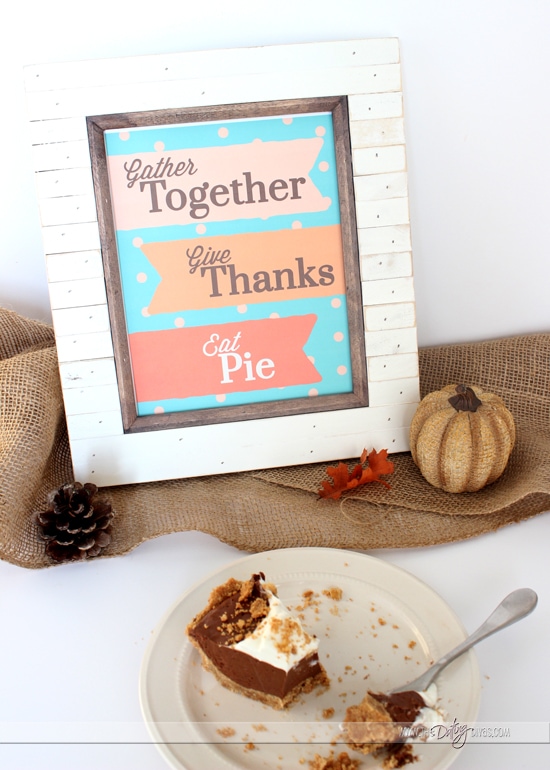 Hurry and grab your free Pie Night Printables so that you can start a new tradition this year!
Pie Night Tradition
Printables Designed by Leslie @ Nina Bean Designs Exclusively for The Dating Divas