Pumpkin Pie Love Note
It's my favorite time of the week where we get to share with you a fast and flirty idea to help spice up your marriage, and it takes less than 10 minutes!  Yep, I'm talking about our Love on the Run posts.  If you are new to these, click HERE for a quick intro!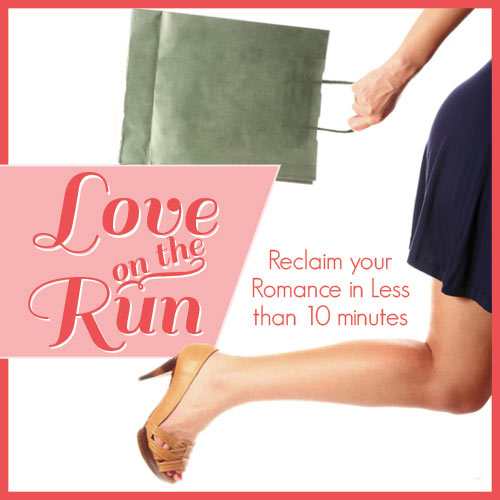 Since next week is Thanksgiving, we thought to do a quick Thanksgiving themed idea!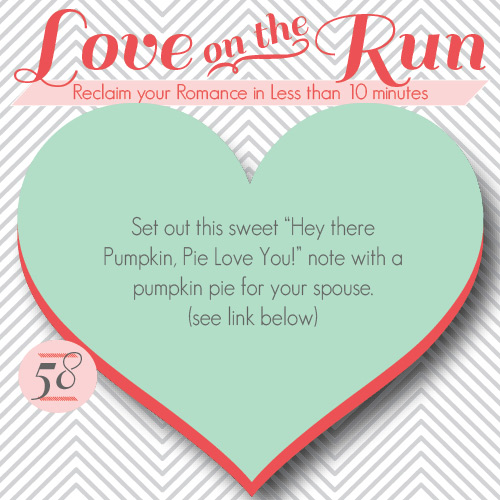 Now, our amazingly talented Becca came up with this creative idea last year during Thanksgiving. She designed this adorable pumpkin pie love you note (which is a FREE printable) and wrote a cute post to go with it!  Go to her Pie Love You, Pumpkin post and check it all out!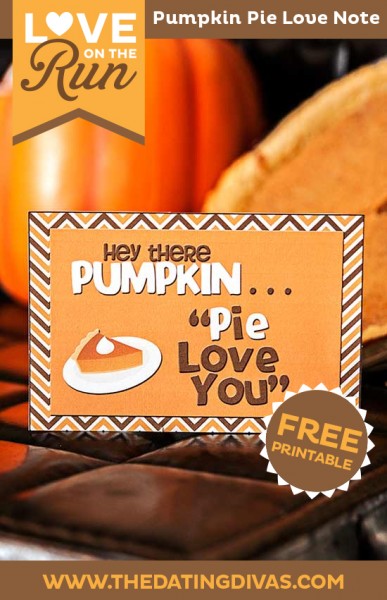 I have to thank Juanita of Juanita B Photography for this amazing pic!  She did an awesome job with her wonderfully talented eye and I am so grateful for this great picture!  Thanks Juanita!
Now, all YOU have to do is print off the fantastic printable, and place it next to your pumpkin pie (that you already have for Thanksgiving right?!).  You get two birds with one stone… pie ready for Thanksgiving day and a Thanksgiving love note to your special someone.  You can't beat that!
If you want some more FAST and EASY ideas, surprise them with an "I love you" autocorrect trick or let them know that they are your happy with a cute FREE printable!
Join us next Friday for another great Love on the Run idea!