List His Best Qualities From A to Z
Welcome to our LOVE ON THE RUN series!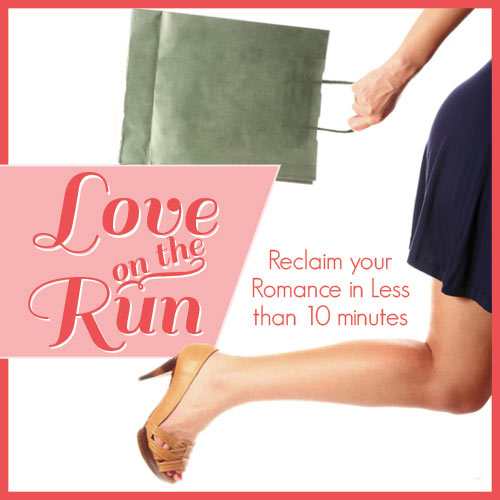 We hope to inspire you with fun and romantic dating ideas that you can complete in a matter of minutes.  For more details on these cute posts, click HERE.  Today's tip is: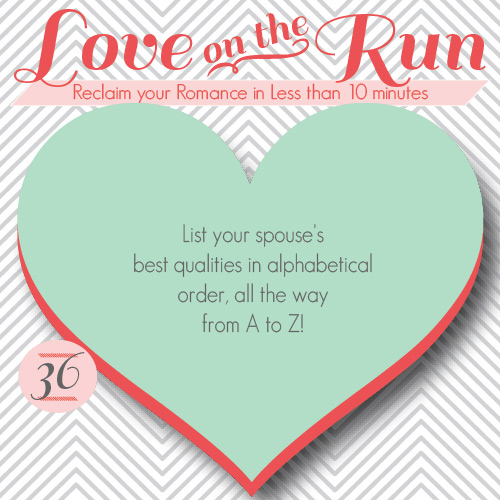 Grab a piece of paper, a few fun markers, and all your wonderful ideas… this little love note is easy to put together in a few minutes and is sure to be one that he treasures.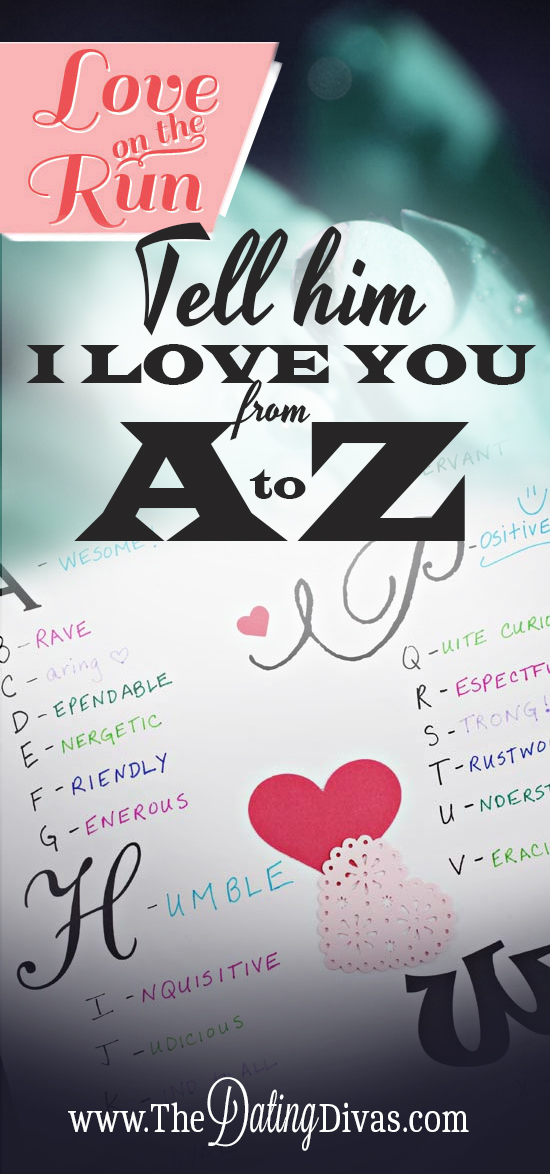 Want to make an entire date out of these romantic "love on the run" ideas?  Start in the morning by making your sweetheart a Hearty Breakfast.  Then, leave this adorable Parking Ticket on his car for him to find before he heads off to work.  Finally, surprise him with a gift (this A-Z love note) during your Fancy Dinner!
Be sure to check back here for next week's Love on the Run tip!