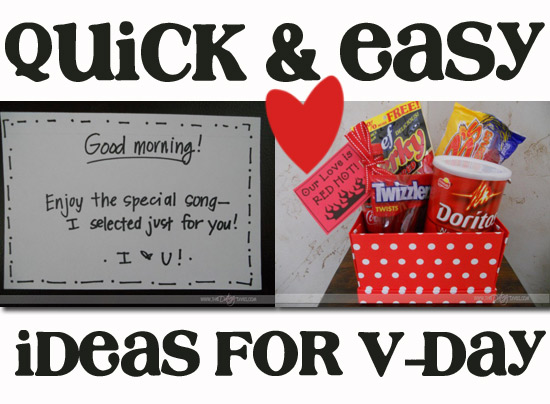 Can you believe that Valentine's Day is right around the corner?
Today we have THREE quick and easy ideas that your spouse will love!
Something Free….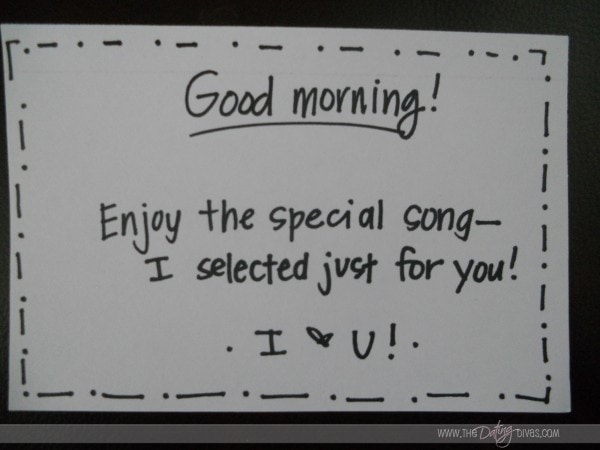 I thought I would make the day of my spouse by sneaking into his car before he left for work.  Once I was in his car, I cued one of our favorite Collective Soul CD's to a specific love song and lyric.  Then, when my husband started his car he was greeted with quite the love song!  My husband said the lyrics, "You're All I Need" were stuck in his head all day long!
Something Fun… RED HOT!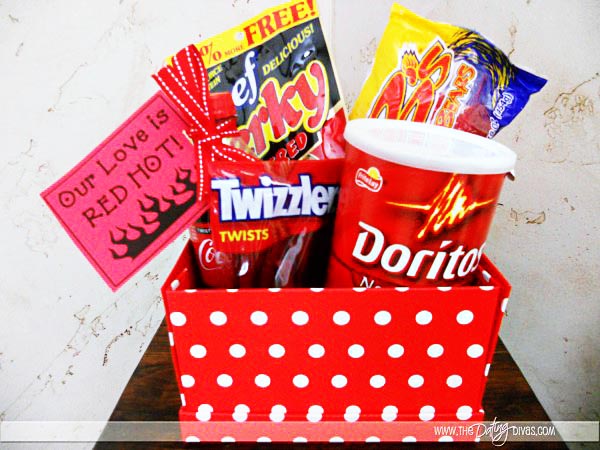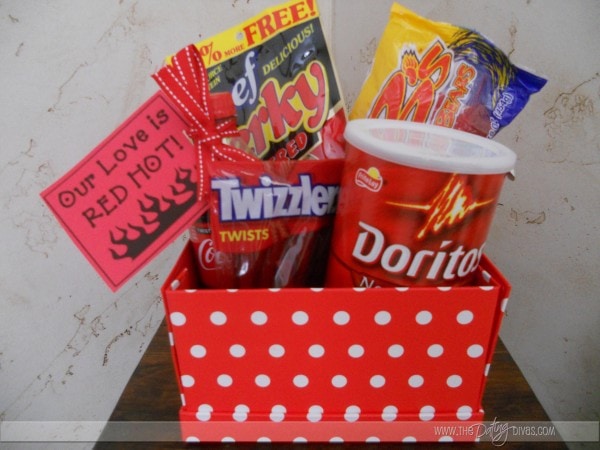 Our love is RED HOT!  This is quite the quick and easy project, let me tell ya!  All you have to do is head to the store and pick out some RED HOT items that you know your spouse will LOVE!  Then, print the RED HOT tag and there you have it…you're done!
(P.S. I found the red box and all the goodies at a grocery store!)
Something Fabulous…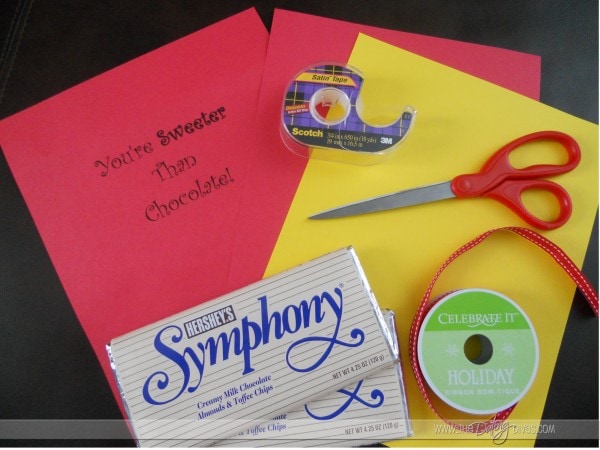 "You're Sweeter Than Chocolate" book ingredients:
Two large chocolate bars
Three pieces of paper
Scissors, tape, and ribbon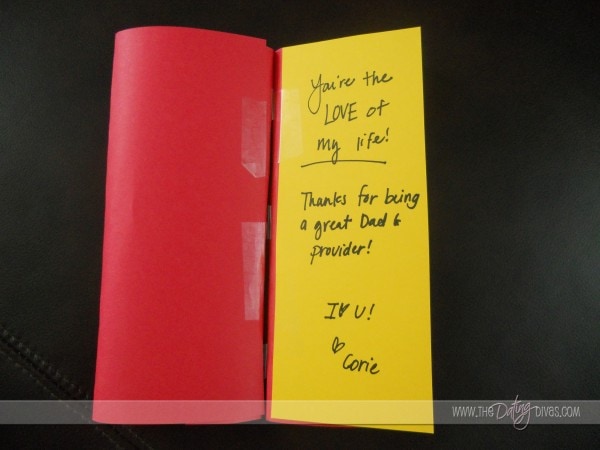 Wrap both of the chocolate bars in two pieces of identical color paper.
Cut a different color piece of paper slightly smaller than the candy bar.  Attach this piece of paper in between the two candy bars.
Write your loved one a special note on the inside paper.  We don't hand-write notes like we use to. Take the time to pen something that will be meaningful to your spouse!
Close your book, add tape where necessary and wrap with a ribbon.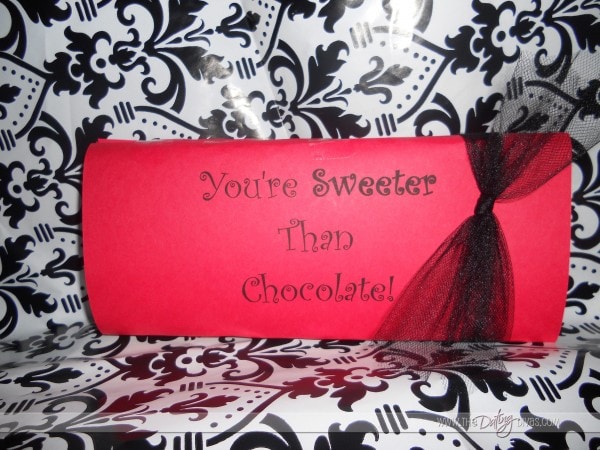 Wow!  Your spouse will have their very own book of LOVE and chocolate.  What's better than chocolate and love?
What do you plan to do for your loved one this Valentine's Day?
Treat Love Notes
Printables Designed by Corie Exclusively for The Dating Divas