Please check out our Facebook Fan Page to see who the WINNER is!!  🙂
WE are so excited for this book review! We had TWO of our incredible divas, Kiirsten and Charlene, read and review this easy read book just for you! They did an amazing job summarizing it up! Check it out and then leave us some love at the end so you are entered in our giveaway!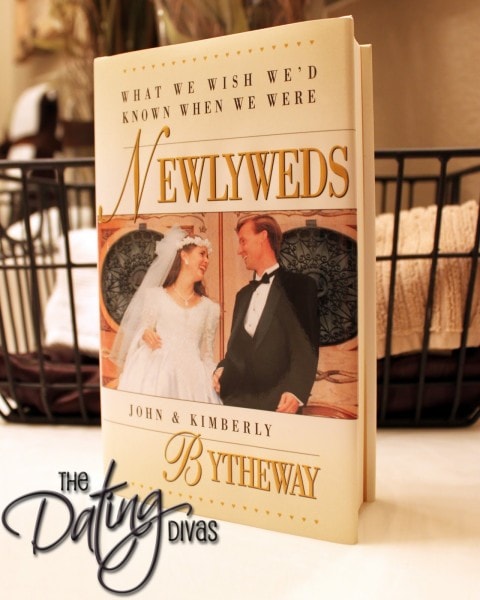 What We Wish We'd Known When We Were Newlyweds
By: John and Kimberly Bytheway
*****************************************************
Oooh!  I love how this book pumps you up with ways to keep your marriage going smoothly and that newlywed spark alive!  John Bytheway and his wife, Kimberly, take you on a journey through the main obstacles they discovered in married life (Wow, the same ones I have found… imagine that! LOL) and along with great humor and helpful encouragement, they lead the way to some valuable solutions!
If you're unfamiliar with John Bytheway, you'll love his easy-going and honest style.  He is an incredible public speaker and has a gift with words.  Not only is this book well written, it is easy to apply to your own marriage as he illustrates concepts with tons of personal experiences, hilarious metaphors, and bonus "action steps" written in summary form at the end of each chapter.
Communication, budgeting, showing appreciation, intimacy, dating and managing expectations are just a few of the areas they explore.  I can't even remember how many times I caught myself nodding and giggling to myself over how true something was!  All these great ideas of how to be an awesome team as well as an awesome wife are just the beginning.  I realize how much better of a mommy I am when I practice these principles in my love and actions towards my kids, too!
Unlike some other marriage books, What We Wish We'd Known When We Were Newlyweds, also focuses on keeping Christ in your marriage.  Everything discussed in this book is a rock solid stone in a marital foundation.
This is a book I actually received as a gift when I got married, and if you can't tell, it's one of the best things I could have received!  This should be a staple at every reception gift table!
Luv, Kiirst
*****************************************************
I am so excited to share this book with you! Regardless what the title says we have been married for 3 1/2 years and the great tips in, What We Wish We Would of Known When We Were Newlyweds, by John and Kim Bytheway has only improved our already growing marriage! There were so many things we already do as a married couple and some things it was nice to know we weren't the only ones struggling with that issue! (Let's be honest, we all have our own set of trials!)
I love this quote that the Bytheway's found by Harold B. Lee.
"Marriages are not successful merely because these couples have fewer problems than others, but they are successful because, when problems come, and come as they will, a husband and wife sit down together to solve their problems like grown-up, mature individuals, rather than with the immaturity of adolescence."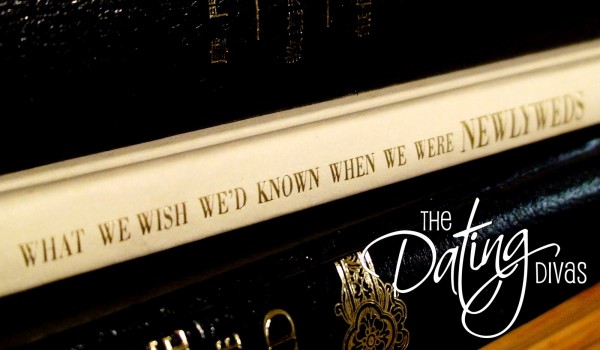 They later expound on, listening and how it is so powerful. It says, "You and your feelings are important to me and I have time for you." They also point out that,"Being married does not give you the power of a mind reader!" It is so important to avoid the attitude of, "Well, if you don't know what's wrong, I'm not going to tell you!" They so simply explain that when you are in a disagreement the goal is to say things in the kindest and gentlest way. Because eventually you will "kiss and make up." Oh, I know that's so sweet 🙂
They wrote a really good chapter on Money Matters. This is such an important part of marriage! They stress the importance of communicating when it comes to that topic. "Talk about and agree on your financial goals, and then make a commitment to be disciplined about spending limits." They make the point of delaying gratification….sacrifice now for that goal or reward you desire later.
The Bytheway's quote by Gordon B. Hinkley:
"Debt can be a terrible thing. It is so easy to incur and so difficult to repay. Borrowed money is had only at a price, and that price can be burdensome…. I hasten to add that borrowing under some circumstances is necessary. Perhaps you need to borrow to complete your education. If you do, see that you pay it back. And do so promptly even at the sacrifice of some comforts that you might other wise enjoy. You likely will have to borrow in securing a home. But be wise and do not go beyond your ability to pay."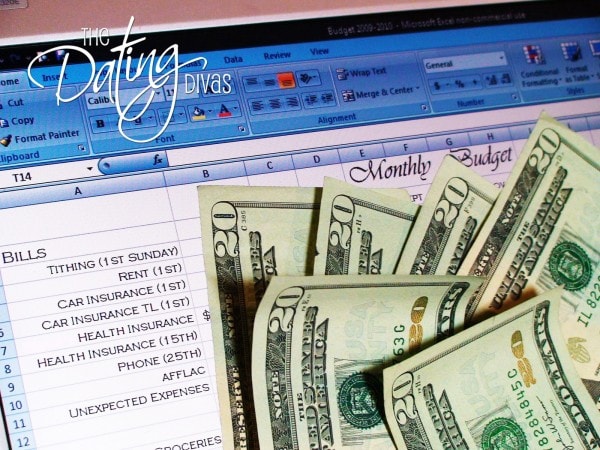 One thing I love about this book is, it is full of beautiful helpful information for any marriage and at the end of each chapter there is a section for recommended reading! I love that they are so helpful in making sure your desire for a stronger marriage does not end when you finish the book. They encourage you to read many marriage books together. Like all marriages, mine is not perfect, but I do believe it is so strong because we have read soooo many books together and we make sure to communicate on every level!
As I was reading this book I could really feel the love pouring out on every page!
Word of Advice: Don't start reading without a pen or pencil in hand! Mine is marked up cover to cover with with big stars, hearts and many underlined quotes and tips. Now when I need just a little inspiration I can open my copy of, What We Wish We Would of Known When We Were Newlyweds and lightly skim what I underlined.
You can order your own copy at Amazon, Deseret Book, and Barnes & Noble.
Luv, Charlene
*****************************************************
 
Now to enter the Giveaway…  We have THREE possible ways in which you can enter:
 
#1 – By being a PUBLIC follower of our blog and telling us what YOU wish you would've know when you were a newlywed.
#2 – By being a PUBLIC follower of our blog and telling us the BEST marriage advice you have ever received. (We may be using your comments in a future posts….fun, fun!!)
 
#3 – By being a PUBLIC follower of our blog and telling your friends and family about this giveaway on The Dating Divas! (This can be either a Facebook status shout-out & link back, a line & link back in one of your blog posts, putting our button on your blog, sending a NEW email out, etc….just let us know how you spread the word in your comment.)
 
REMINDER: Each of these are a separate comment…that way you have more than one chance to win!!  🙂 The giveaway will end this coming Monday, October 11th at Midnight MST.
We will announce the winner on our Facebook Fan on Tuesday, October 12th – so don't forget to check to see if the winner is YOU!!