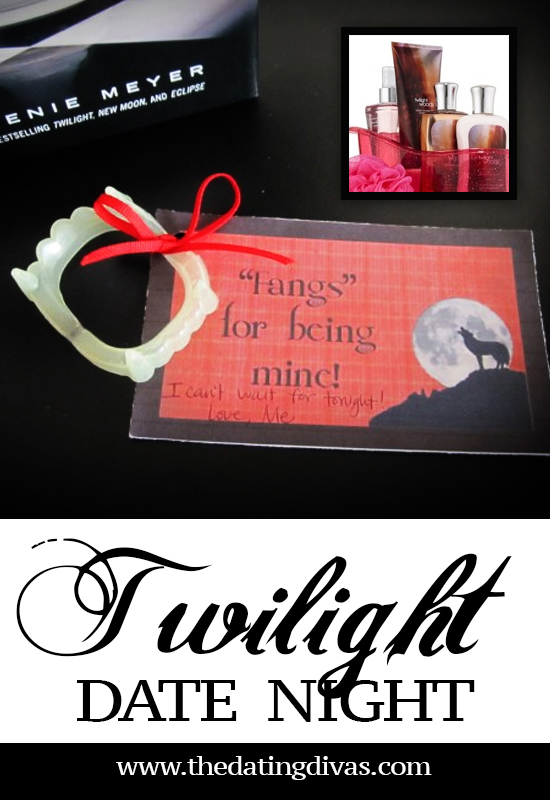 The lovely and talented Christina sent us this thrilling date night for THIS big anticipated weekend. Many of you have probably already seen the new Twilight, Breaking Dawn movie. But for those of you who don't rush the crowds and want to make a date night out of it… THIS is for you!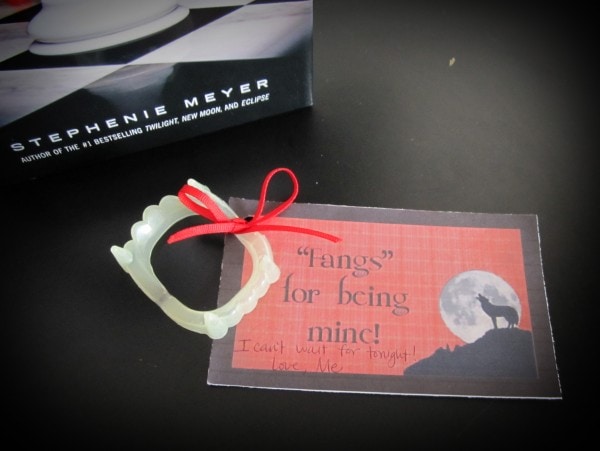 First, Christina hit the Halloween sales to find some clearance glow in the dark fangs and then made a note that said, "Fangs" for being mine! You can print that awesome-ness out below! She then put this in her hubby's car on the morning of their date as an official invite!
They went to the show and because they have small kids who needed to be in bed, took the rest of their date night home with them. (BTW if you're not into Twilight or can't get your sweetie to go see it with you, you could rent a different vampire movie or watch episodes of one of the vampire TV shows at home.)
While she put the kiddos in bed, he went and got Brazilian take out for dinner. Some of you may ask why Brazilian?? Because Bella and Edward went on their honeymoon to Brazil! …..and because it is delicious food!  She also made this yummy Brazilian dessert to share after they had eaten. You could also play the Twilight soundtracks as background music for dinner too.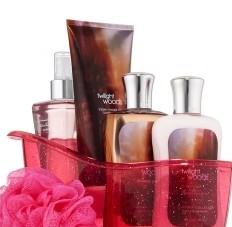 Source
Since Bella and Edward get married and go on their honeymoon in this movie, it was perfect to bring out something lacy and remind your husband of your own honeymoon. Another fun thing you could incorporate is Bath & Body Works "Twilight Woods" fragrances. They have body lotion, shower gels and candles. The shower gel would make a fun steamy shower for two or the body lotion would make for some relaxing back rubs! If you're really adventurous their is a popular scene in the book/movie involving a feather pillow. Pillow fight anyone? LOL
A big thanks to Christina for this great date night idea!