"Scrappy Fabric Rosette Headband" Tutorial
The physical feature of mine that my husband likes the most is… my hair!  I wanted to make a fun hair accessory to share with everyone who also has a 'hair lovin' spouse.
I had my neighbor come show me how to make these adorable and addicting rosettes that you can use for just about anything.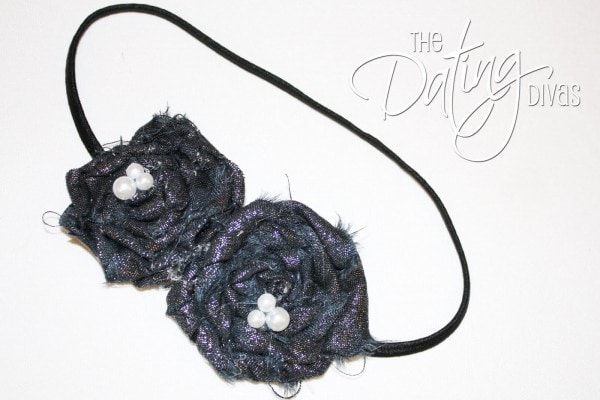 *scraps of fabric- at least 1 1/2inches wide x 26inches long*pearl beads- from Joann's 6mm & 8mm sizes
*headband- Dollar Tree, comes in a pack of 6*glue gun*scissors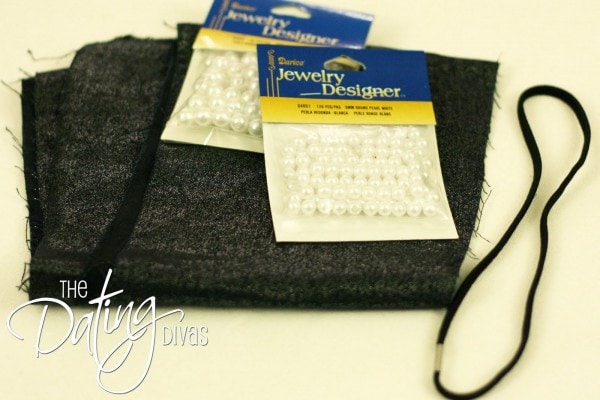 Because all my scraps of fabric are very Summer-y, I went to Joann's to find a fabric that would be more suited for the Holiday Seasons.  I found this black shimmery fabric that was perfect and it was on clearance!  The smallest amount of fabric Joann's will let you cut is 1/8 yard.
My total cost for fabric was $0.37!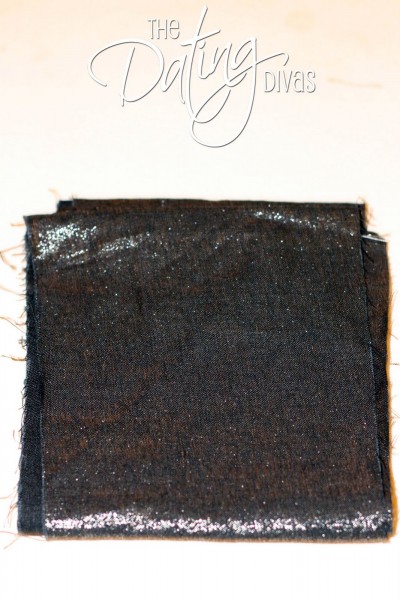 Snip n' Rip your fabric!
Snip at about 1 1/2inches from edge. Then using two hands rip your fabric all the way through.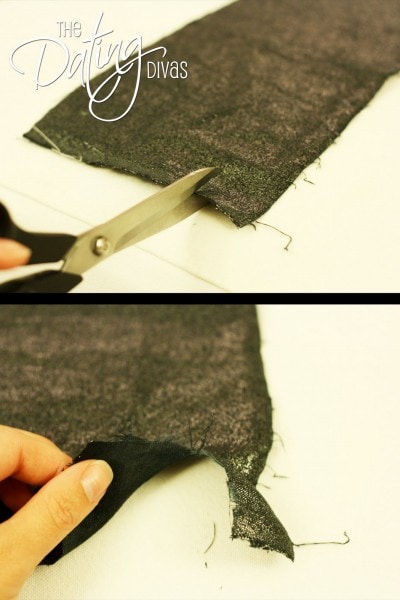 Your strips should look similar to mine.  The more fraying, the better.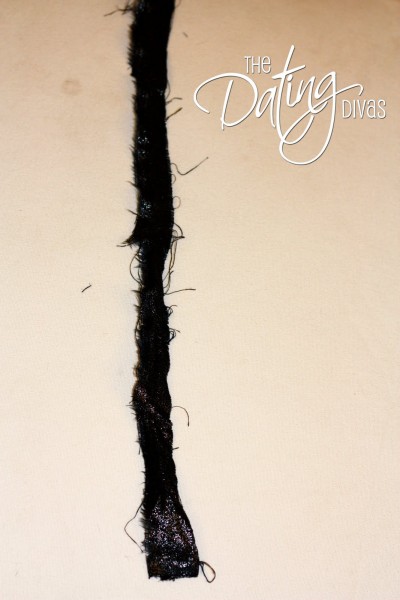 Using your hot glue gun, glue the corners inward to create the starting of your rosette.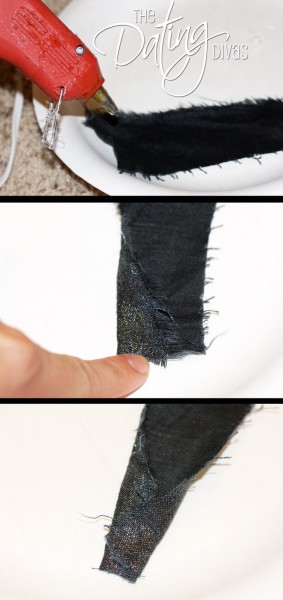 Take the glued end and start rolling it into a tiny ball.  Glue the inside of the fabric to the ball to hold in place.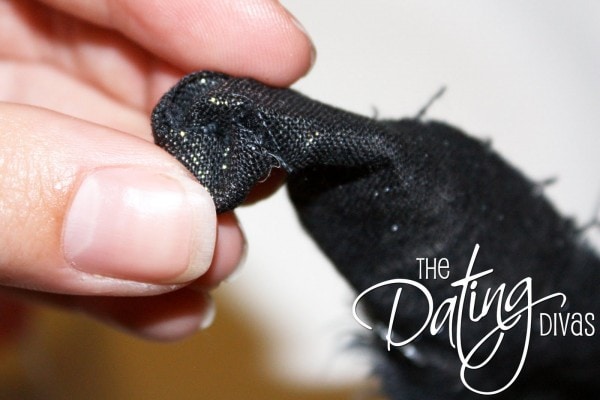 Take the tail end of your fabric and start twisting it.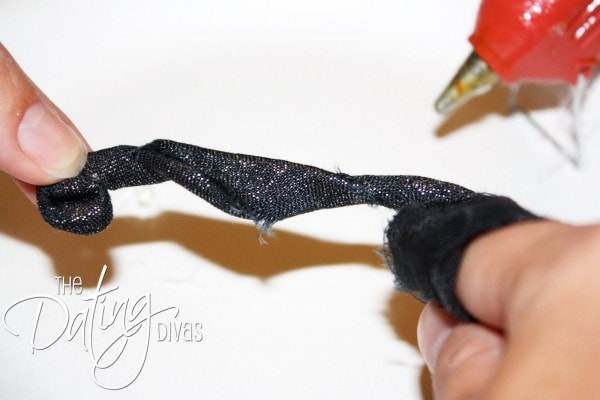 As you twist your fabric, start to roll it around the center ball you created.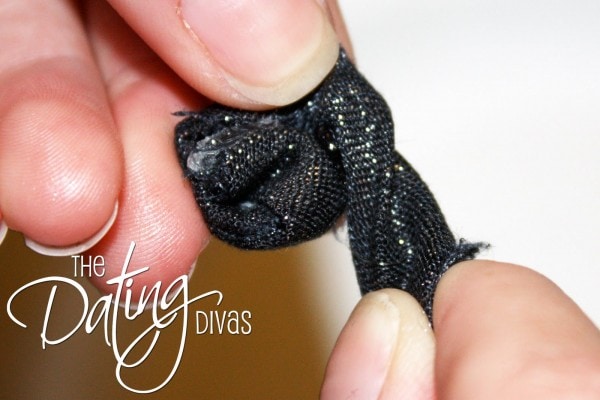 Place a dot of glue on the inside of the fabric wall to hold in place.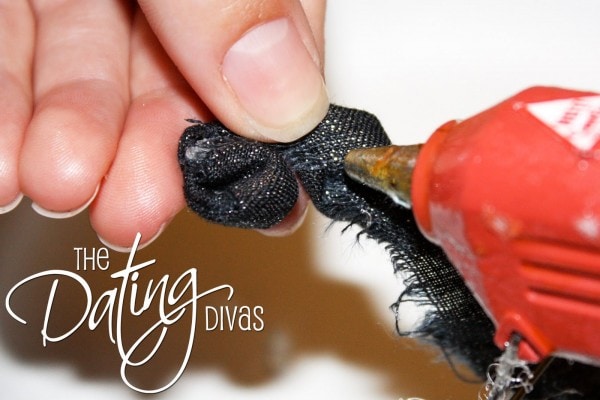 Continue to do this until you get to the end of your strip.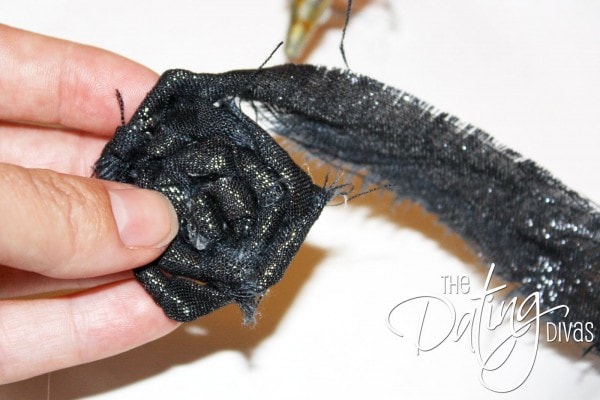 Wrap the end of your strip on the under side of your rosette, and glue.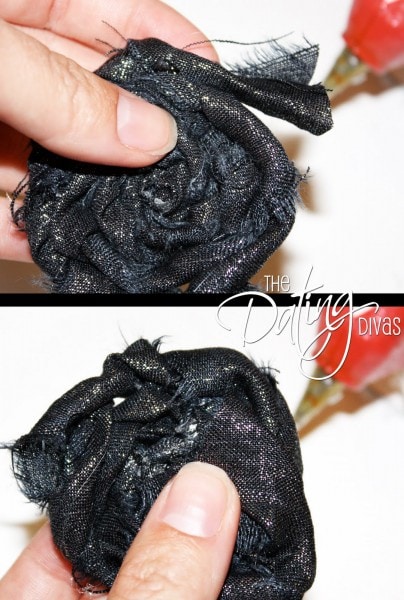 Your finished rosette should look similar to mine.  If it doesn't, don't be discouraged.  It's your first one and they will get better the more you do. 🙂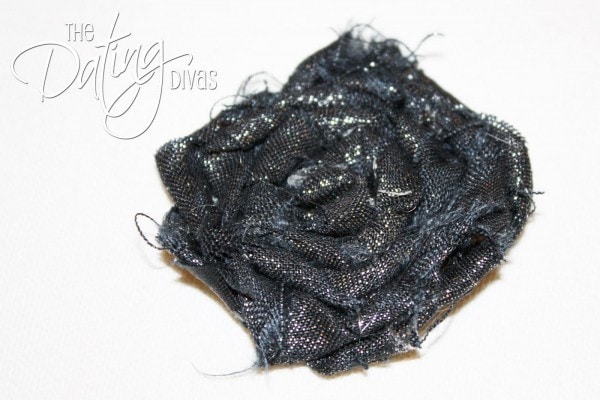 Place a dot of glue on the top of your rosette and stick pearls on glue.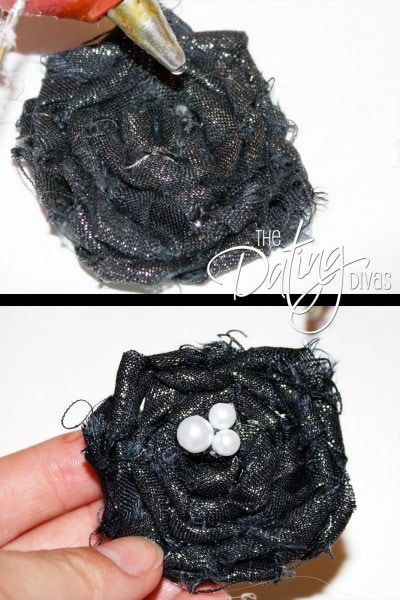 Attach the rosette's to your headband.  Place the metal part of the headband behind a rosette so it does not show.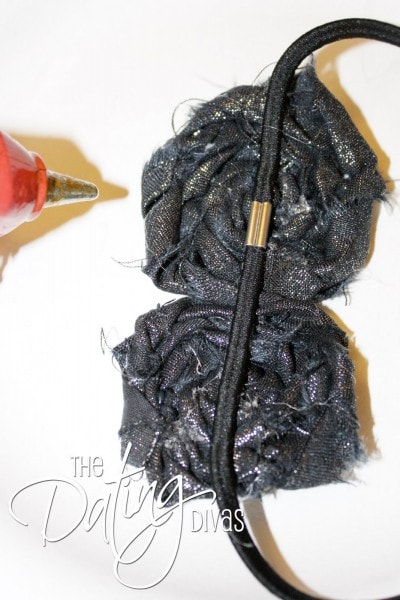 Then glue a rectangle piece of left over fabric on top of the head band and rosette's.
And you're finished!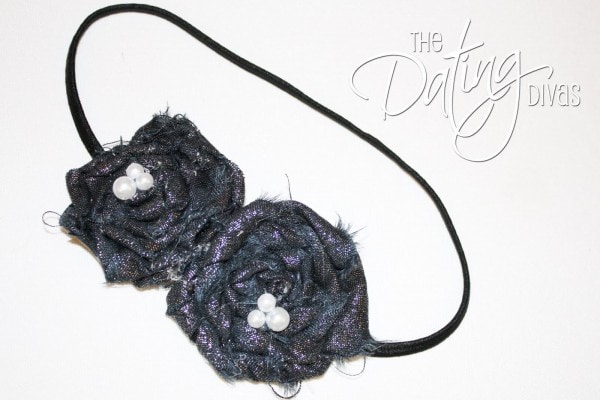 This is a perfect addition for any little outfit you have planned for the upcoming holiday seasons as well as a FUN holiday DATE!  …and your hubby is sure to go gaga, seeing how HOT you'll be lookin'! Stay tuned for my December post, where I will be showing you how to use your new hair accessory – in a chic "up-style" perfect for any holiday party.  Linked-Up to: TipJunkie.com – Hope Studios – Today's Creative Blog – Sugar Bee