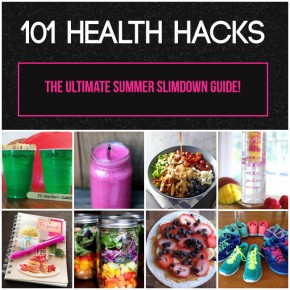 101 HEALTH HACKS
There's just something about summer that makes you want to get more active and healthy.  Maybe it's the warm weather (or maybe it's because everyone wants to feel confident for swimsuit season.)  Whatever it is- summer is the perfect time to slim down and shed some pounds.  So today we're sharing...
Disclaimer: This post may contain affiliate links. To learn more about 'em, click here.
Consider this your ULTIMATE 
Summer Slimdown Guide!...
Continue Reading