A Tantric Sex Experience for Couples
We're sure you've heard of tantric sex, but have you ever researched where and how it originated? Well, we did, and we LOVED what we found!
Are you ready to establish a deeper, intimate connection with your spouse? If so, this tantric sex experience is for YOU!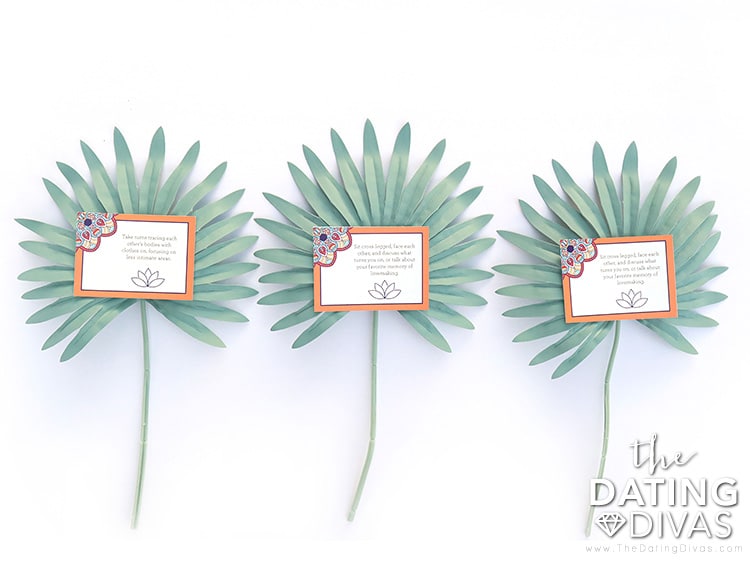 Disclaimer: This post contains affiliate links. To learn more about 'em, click here.
What is Tantric Sex?
First things first: what is tantric sex?
According to the article Everything You Need to Know About Tantric Sex by Medical News Today, the tantric sex definition is, "Tantric sex is a slow, meditative form of sex where the end goal is not orgasm but enjoying the sexual journey and sensations of the body. It aims to move sexual energy throughout the body for healing, transformation, and enlightenment."
What makes tantric sex different from other forms of sex? Sex is optional, and orgasm is not the goal. You read that right!
In fact, an article by Insider titled How to Practice Tantric Sex, a Meditative Form of Intimacy That Can Improve Relationships states that in tantric sexology, "the goal is not about reaching orgasm quickly (if at all) or about feeling incredible physical pleasure. Instead, tantric sex focuses on creating a genuine mindful connection within yourself and then between you and your partner."
To sum up: tantric sexology is all about getting to know your body and your partner's body and forming a deep, intimate connection with one another. Pretty cool, huh?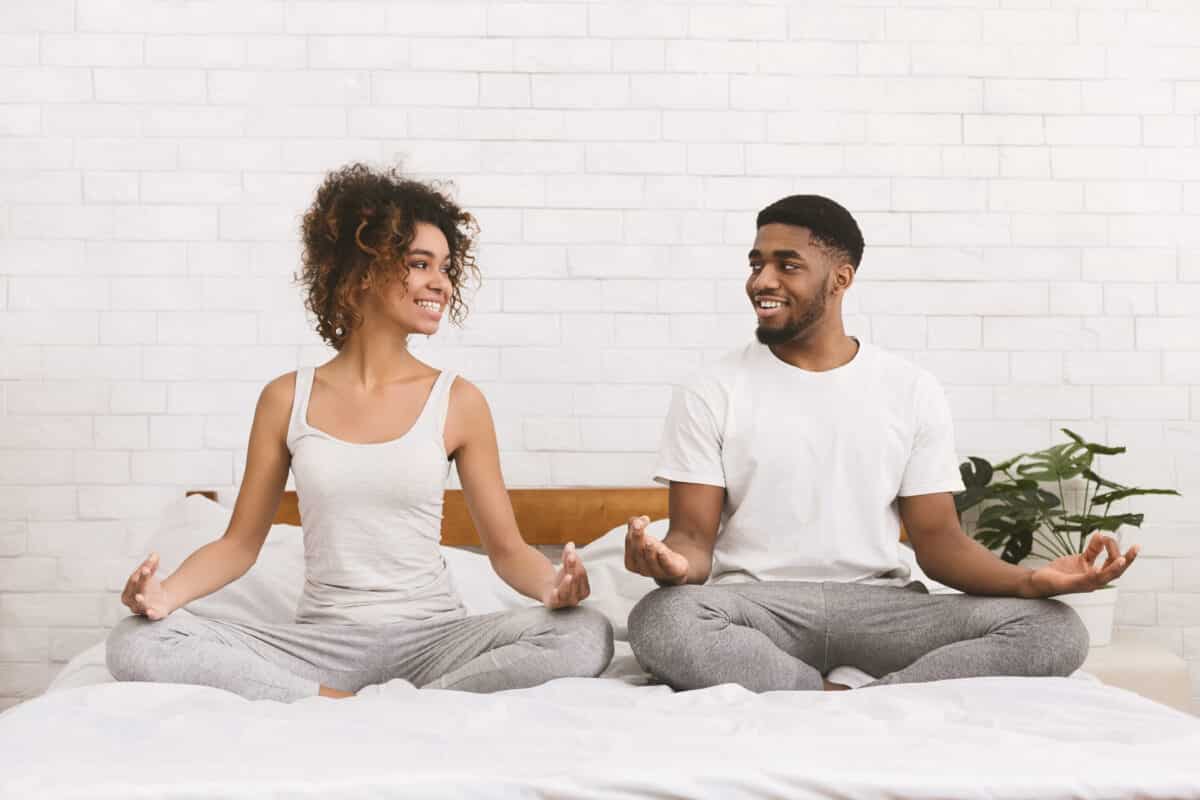 How to Get Ready for Tantric Sex
Now that we've discussed the tantric sex definition, let's talk about how to get ready for your tantric sex experience. (Spoiler alert: you're going to LOVE this!)
In that same article from Medical News Today, the author recommends:
It's also important to note that tantric sex aims to use (or discover) all five of your senses.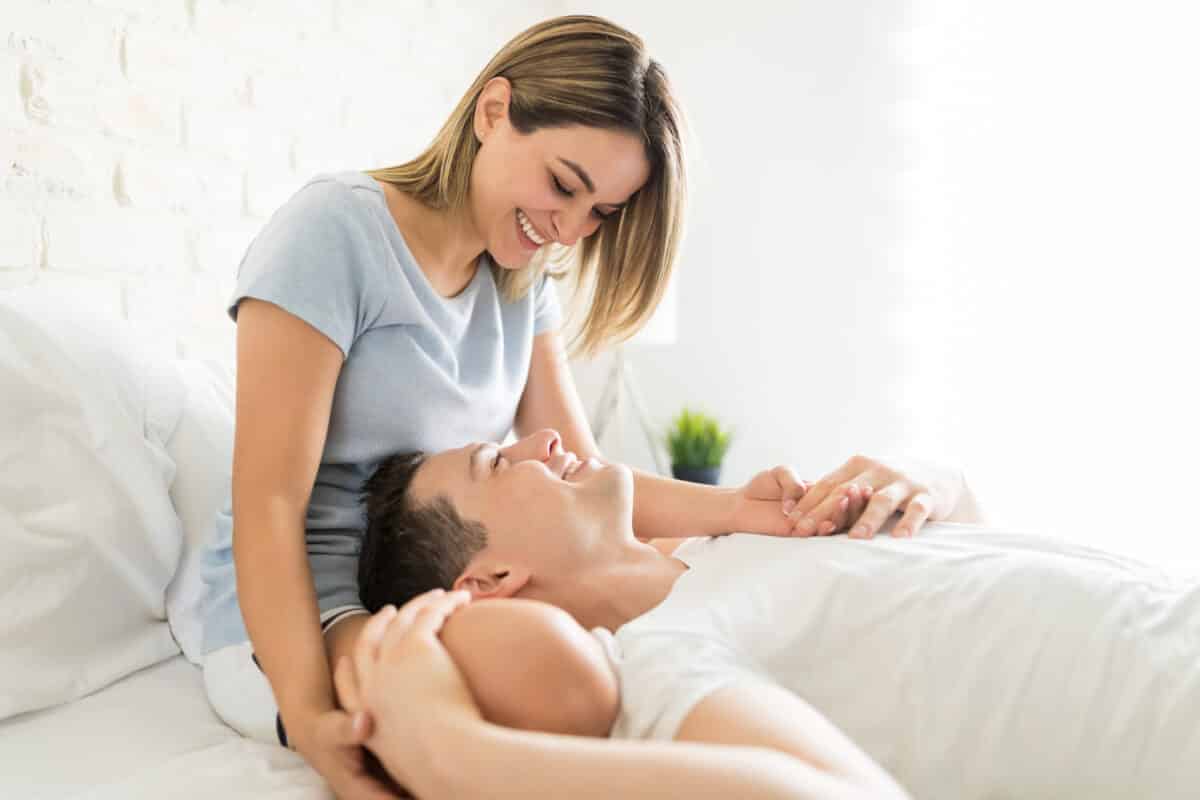 Tantric Sex Tools for your 5 Senses
It's true that all you need for love-making is two consenting adults, but when it comes to tantric sex, you both can enjoy a heightened experience with the use of a few of these extras!
Feel free to browse this helpful list or use what you have at home to tap into your 5 senses during tantric sex!
Touch
Sight
Sound
Smell
Taste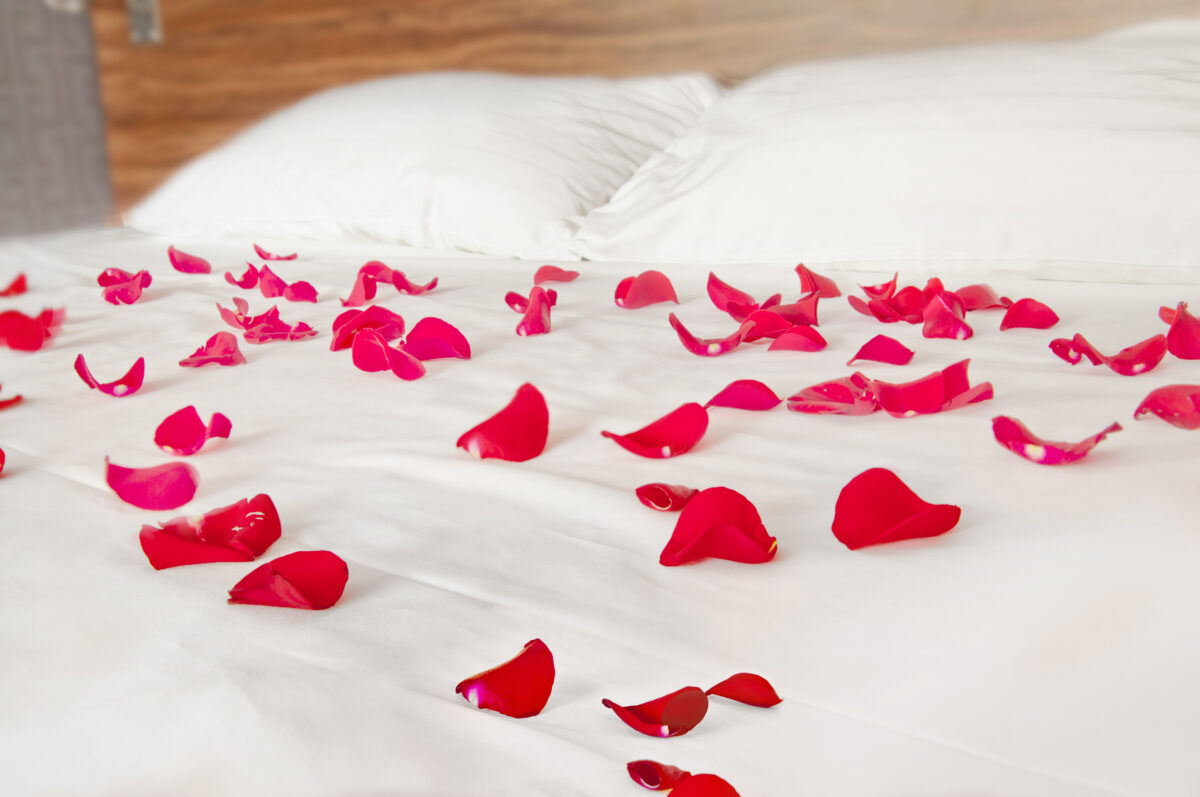 Tantric Sex Date Night with Printables
We have an awesome printable pack for you and your sweetie to use and enjoy for your night of tantric sexology.
Included in your free download is an invitation to present to your spouse: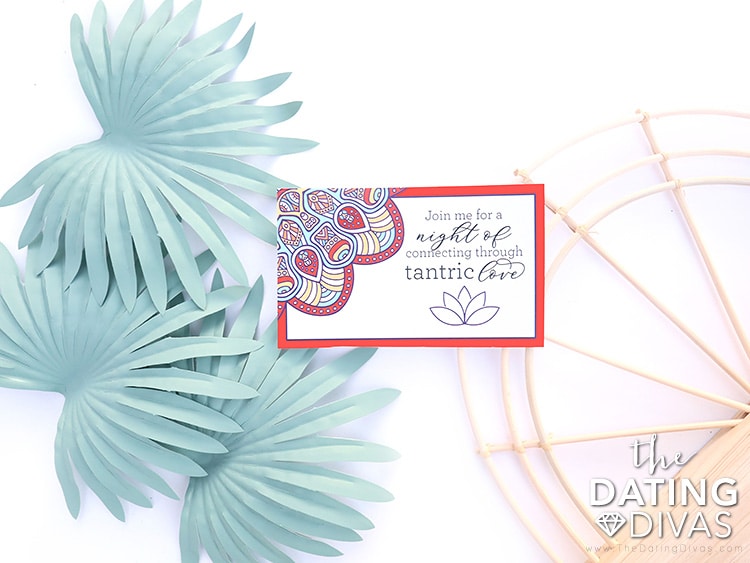 As well as 15 steamy, intimate tantric sex prompt cards that you can perform together: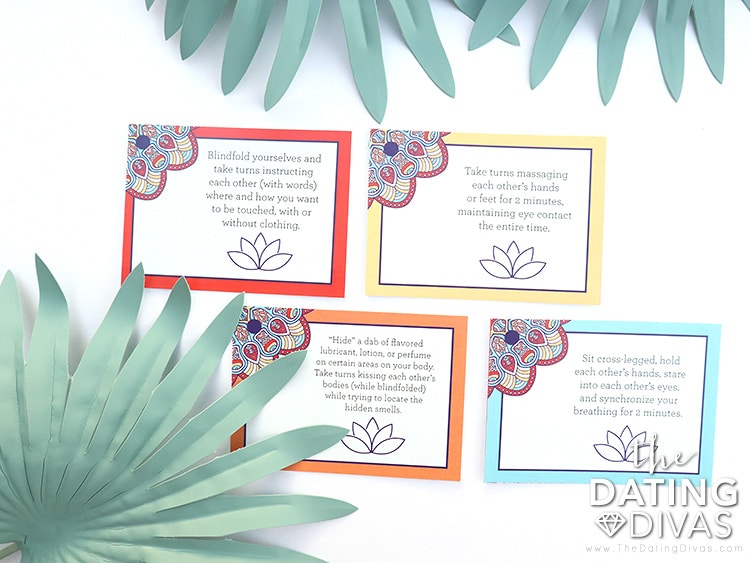 Simply print and cut the printables, and then set aside an evening for you and your spouse. That's it! After that, you're ready to go!
So, who's ready to give this a try?! Enjoy your night of connecting through tantric love! {Wink!}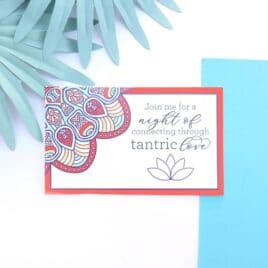 Tantric Sex Experience
Printables Designed by Courntey at Paperelli Exclusively for The Dating Divas