We are so excited about today's guest!  Our guest today is Stephanie from the darling website Somewhat Simple.  We are lucky enough to post on Somewhat Simple once a month.  Stephanie is a creative genius!  This last name monogram is a perfect addition to any home or a great gift idea!  I love having monogrammed items in my home. You know when you go to a sporting event and all of the fans wear united team colors?  I feel like creating monogrammed items is kind of like cheering for your last name and family.  Without further delay, here is Stephanie!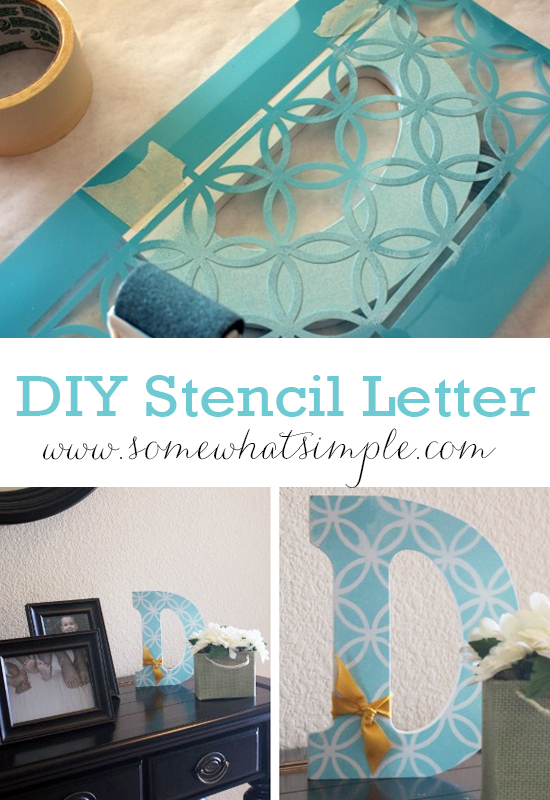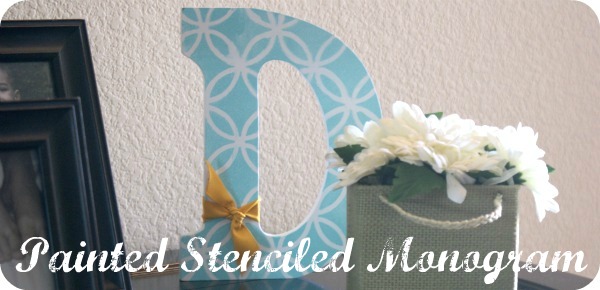 I'm Stephanie, from
Somewhat Simple
and the idea I have to share with you today is SO easy to create! You can customize this idea to match anyone's home, and because it is also very affordable it can be made for everyone on your gift list!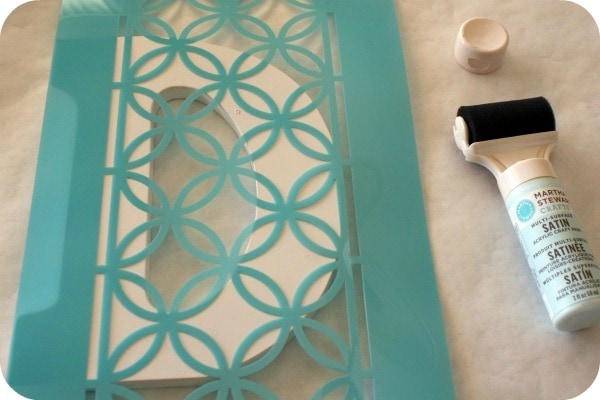 All you need are the following supplies:
Paint:

The color I used is from Martha Stewart and it is called "Surf".

Ready-Made Stencil

(Unless you want it a solid color or if you are good at free-handing, which I am not!)

Roller Attachment or Paintbrush

Wood monogram:

You can get these for $2 or $3 at Michaels or Hobby Lobby

Masking Tape

Ribbon
Creating this is EASY!
Tape down your stencil, paint your monogram, let it dry, pull off your stencil and admire your work!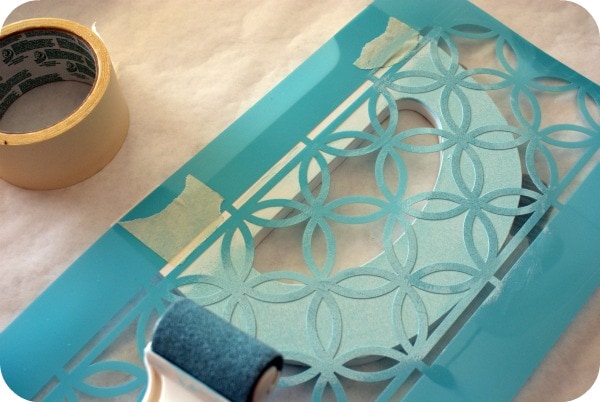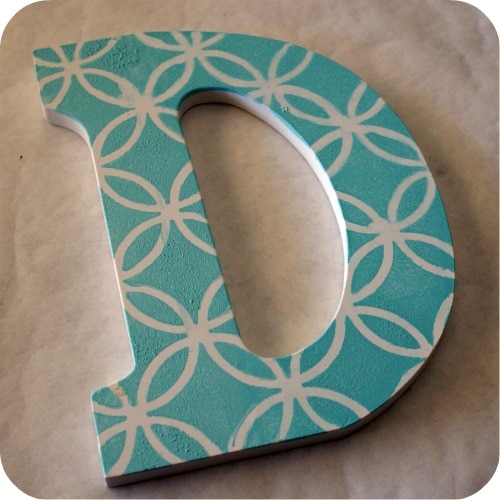 When you are done, you can add a ribbon to embellish it just a bit if you'd like.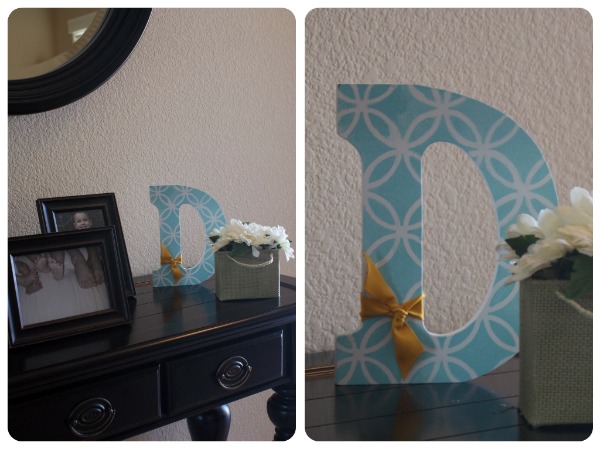 And that is it!
*       *       *       *       *       *       *       *       *
Thanks Stephanie for dropping in!  Be sure to visit Stephanie over at
Somewhat Simple
and say hello!