Spring Cleaning Ideas for the Family
We look forward to Spring Cleaning because it is a fresh start to get cleaned up and organized, but sometimes cleaning the whole house can seem a bit daunting. After we finish our Spring Cleaning, I always resolve to keep the house clean by doing a little each day… despite our best efforts, it's pretty tricky to stay on top of the cleaning without some sort of checklist or routine to hold me accountable.
Our spring cleaning kit is full of tips and inspiration to help you be successful with your yearly spring cleaning AND will help you get organized and keep your house clean all year long with daily, weekly and monthly cleaning checklists that are editable! That means you can fill in the blanks BEFORE you print!
Keeping the home clean should never fall on just one person (ahem, Mom). In addition to all the Spring Cleaning lists, we have 4 different chore chart ideas that are completely customizable for you and your family! Get the family involved in helping out on a daily basis!
And to top it all off, we came up with fun cleaning games, activities and incentives to motivate everyone to help out with the housework! Sounds pretty nice, right? This kit will change the way your family cleans forever!

Everything about this kit is bright, happy and clean! We wanted our kit to be fun, with uber-adorable graphics, but we also wanted it to be clean and organized with bright spring colors. Our talented graphic designer brought this kit to life!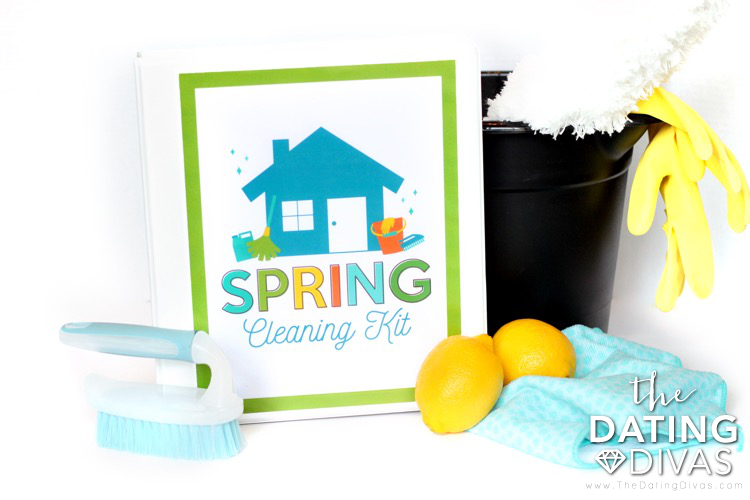 What I Love About The Spring Cleaning Kit 
Organized: The Spring Cleaning binder is the perfect thing to help keep me organized with all of our cleaning lists and charts. Plus, I love having lists that I can check off and feel like I've accomplished something!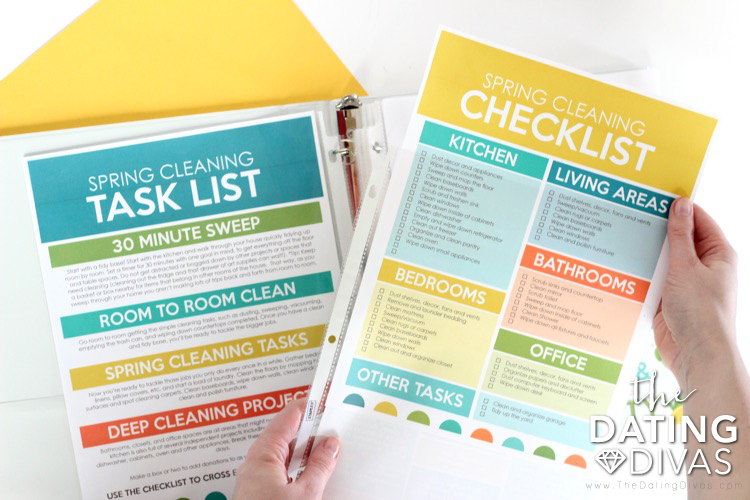 Customizable for Everyone: I love the fun chore cards and chore stickers so that you customize your own chore charts by placing the chores you need done during the week on the chore chart you decide to use! This also works great because there is something that works for the different stages my kids are in. The chore cards are easy to rearrange so that everyone gets a turn helping with different jobs. I love having the kids help me pick out jobs for the week so that they have ownership of what chores they are doing!
Editable: We've included several pages where you can edit your own lists to create a task list that will work for you! We've also made the kid's chore charts editable so you can personalize them with your child's name. We even have editable chore cards and cleaning incentives you can edit with chores and rewards!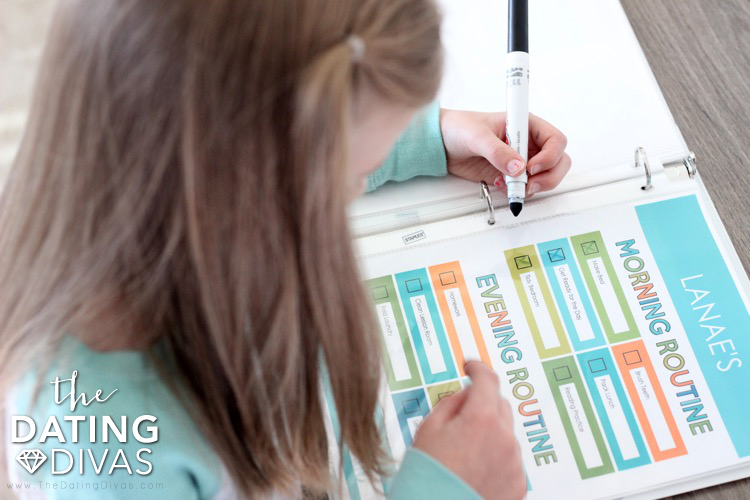 Bright, Fun Graphics Make it Easy for Kids to Use: The graphics make it so easy for kids of all ages to understand what chores they are responsible for. Even the littles (3-5 year olds) can look at our chore chart and check off their daily chores!

Reusable:

 Protect your lists, charts and cards by sticking them in sheet protectors or getting them laminated. I love how sturdy the cards are when they are laminated and then you can attach them to your charts with sticky tac, tape or even velcro to make them reusable week after week.
Includes the Whole Family: My favorite thing about our Spring Cleaning Kit is that it helps teach kids responsibility and motivates them to keep their home neat and tidy.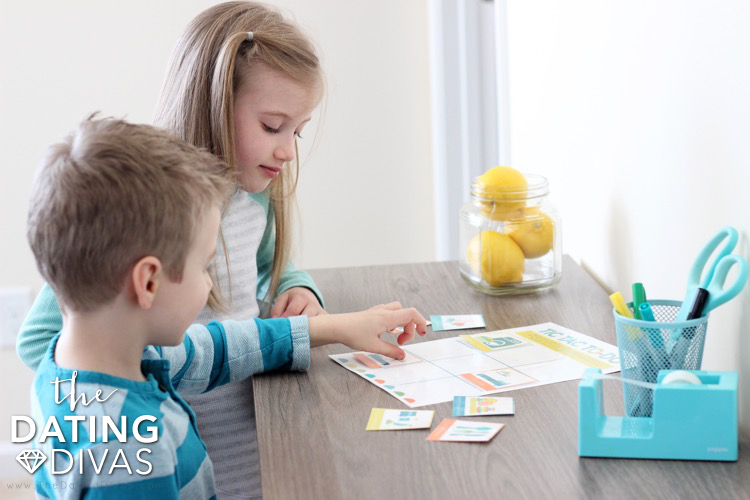 Ready to see what's included in this pack??
Spring Cleaning Kit Contents
Spring Cleaning Binder:

Tips, hacks, lists galore!! We've laid out everything you need to know to conquer your Spring Cleaning and it all fits in a binder with an adorable cover!

Cleaning Lists:

 

Two cleaning checklists – one already

 filled out for you and a blank editable daily, weekly and monthly cleaning list to help you stay on top of the housework! Plus cleaning checklists for each room of the house.

Printable Chore Charts: Four different chore charts – one just for couples, 2 versions for kids and one giant family chore chart!
House Cleaning Games & Incentives: Four fun ideas for getting the whole family motivated to clean up!
Ready to snag your kit? Click here!
Need a little more info? Check out all the details below!
Spring Cleaning Binder
Not only do we have your typical Spring Cleaning Checklist that you can check off as you complete each task, but we have outlined how to successfully conquer the majority of your Spring Cleaning in a short amount of time! We've also included some of the most helpful Spring Cleaning tips and hacks to get your home squeaky clean.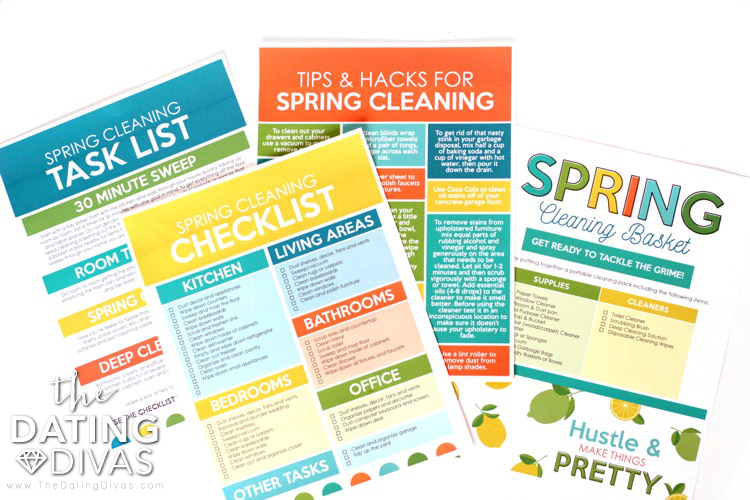 Daily, Weekly, Monthly Cleaning Lists
Once the Spring Cleaning is done, these cleaning lists will help you stay on top of the cleaning on a daily basis. These Daily, Weekly, Monthly Cleaning Lists are so nice to help you just do a little at a time and keep your home in pristine condition.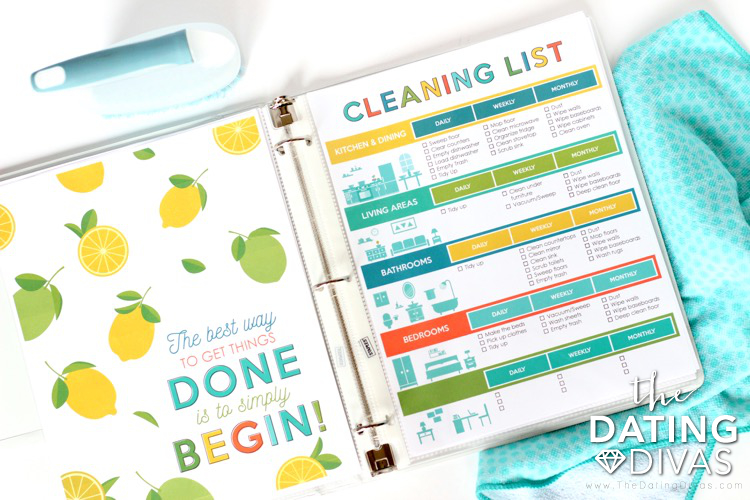 Edit your own list before you print to make it your own! When you create your own list, you can take into account your own schedule and needs to make sure your list is doable, which means you are much more likely to succeed! This editable is list is SO bright, pretty and motivating so feel free to hang it on your fridge. Time to get your cleaning on!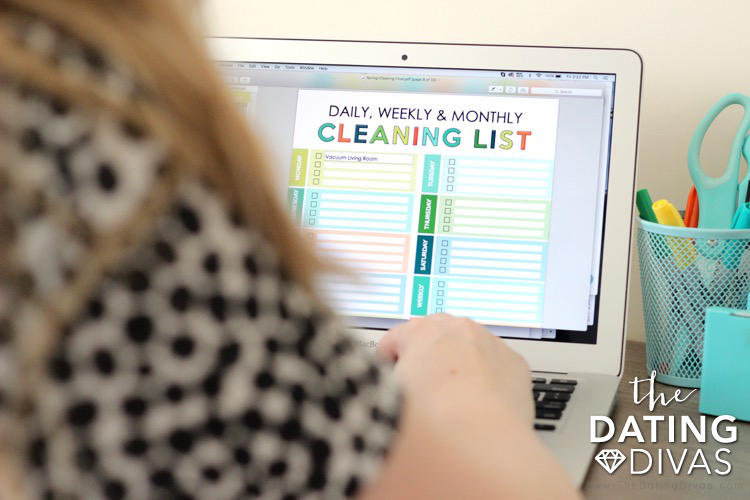 We've included detailed instructions for how to use the editable printables and personalize your cleaning checklists.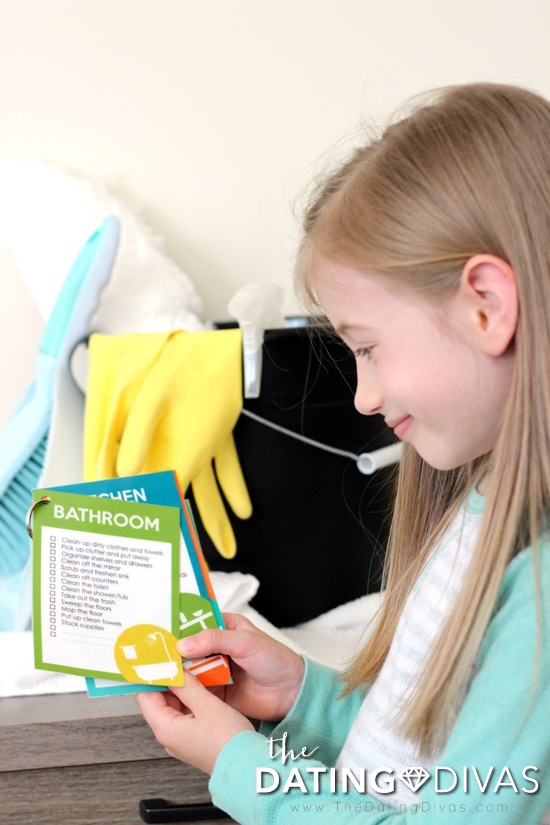 We've also included checklists for each room to help family members know what it means to clean that room! No more excuses.
Chore Chart Ideas
We wanted to create something that would work for all families in different stages of life! We have a fun chore chart for adults – this is just for couples who don't have kids yet or whose kids are still too little to do any chores. It might look a little different than your normal chore chart because it is a competition. Hang it on the fridge and then see who will become the chore champion.
For kids, we have 2 options for chore charts! A fun editable chart that you can plug in tasks each week for kids to check off. Or for kids who aren't reading, we've got an editable sticker chore chart!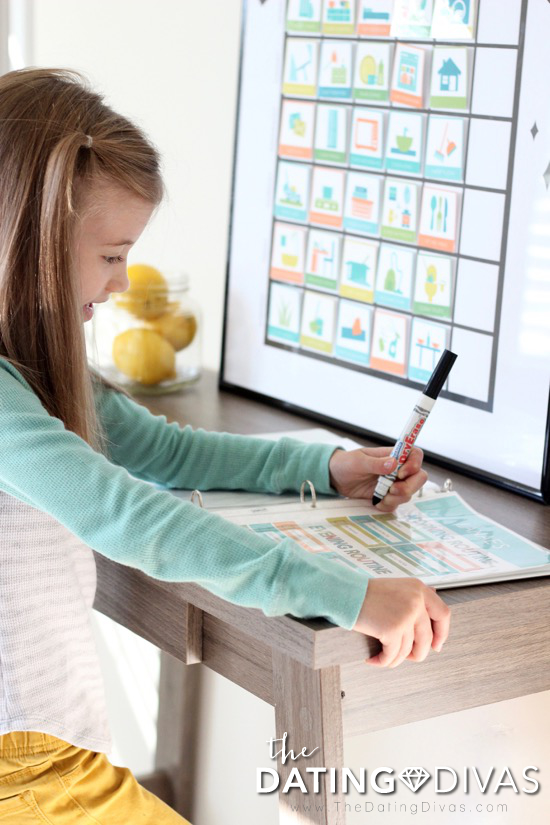 And last but not least, we have a GIANT family chore chart that you can customize with chore cards. This is such a bright, fun way to get your family organized. The chart is 24×36!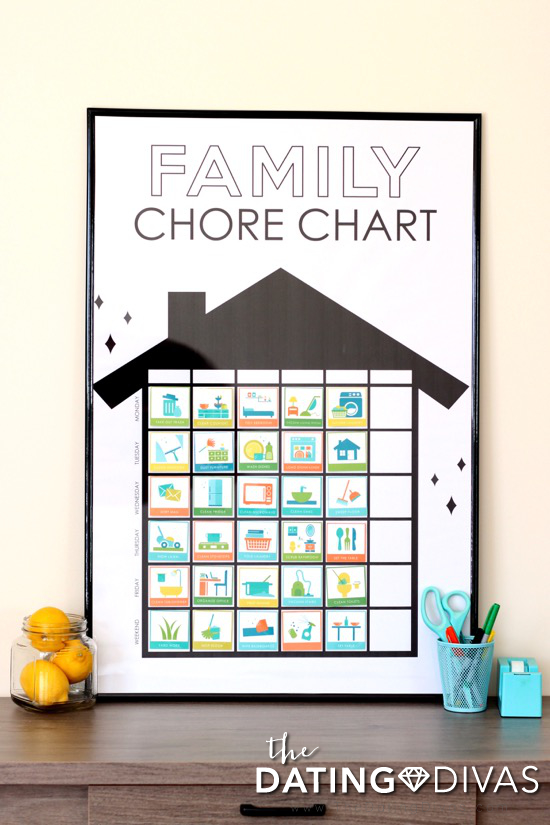 You can use the printable chore charts separately or together! Each of my kids has their own individual checklist and on their list, they have a house chore that is on the GIANT chart!
Our kit explains in more detail how to use each chart.
House Cleaning Games
Four-In-A-Row
Race to be the first to complete four jobs in a row and choose from some amazing rewards!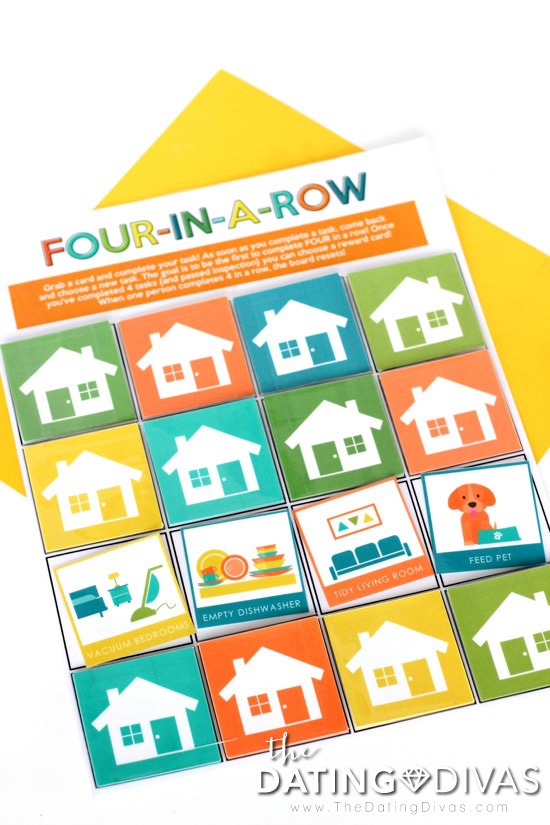 Tic-Tac-To-Do
Take turns doing jobs and placing them on the tic-tac-to-do board, be the first to get three in a row.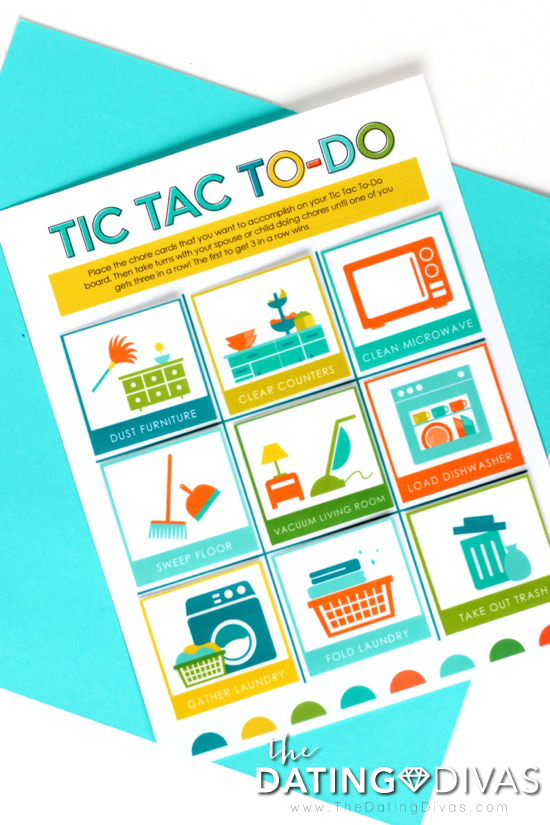 Family Speed Cleaning
The way to get ahead is to get started! Let's go!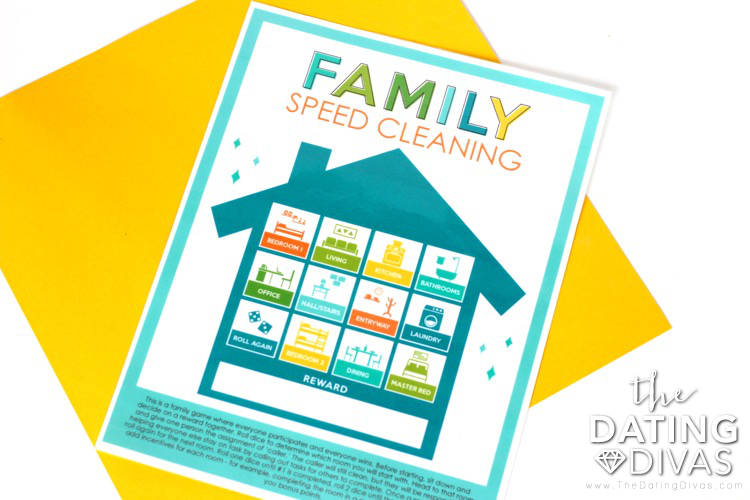 Cleaning Rewards
Motivate family members to do extra chores with this take a tab system! We've even included an editable version of this so you can determine what chores and rewards you want to offer up.
We are totally in love with the Spring Cleaning Kit and we know you will be too. It is full of new and improved ideas to help you include your family in keeping your home as clean as it can be!
Grab this jam-packed, editable
SPRING CLEANING KIT
for $15!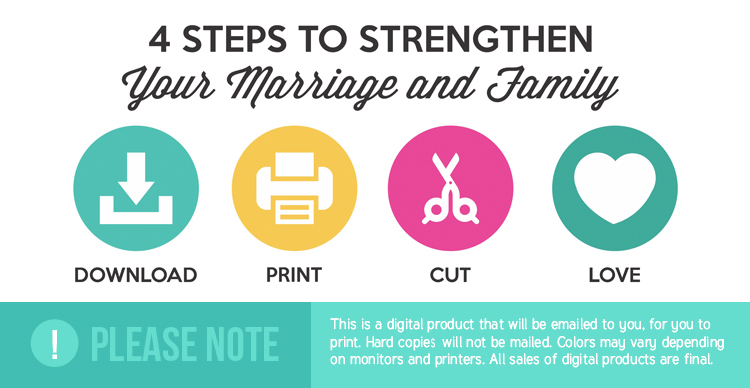 We promise you'll absolutely love your Spring Cleaning Kit! It will change the way you approach cleaning your home and help you stay on top of the mess. Don't forget to snag your printable kit!
If you're looking for a fun way to get your spouse involved and motivated to help out, this Spring Cleaning Date is full of rewards just for your sweetheart.
We've also rounded up over 65 Cleaning Tips and Hacks from the web that you might just want to check out!
SaveSave