The stockings were hung on the chimney with care… I LOVE this time of year!  It help me to be in such a happy mood all the time.  That is until right before Christmas and I am scrambling to finish everything that needs to get done.  I am HORRIBLE at time management (just ask my husband). When it comes to the kids' stockings, I am the WORST.  This year I thought planning a whole date around getting stocking gifts, and having my hubby pitch in would be AWESOME.  It would also help me stay out of crazy mode!!!!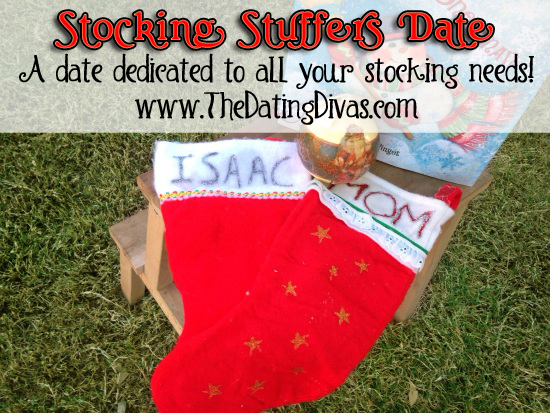 Disclaimer: This post contains affiliate links. To learn more about 'em, click here.
Start by inviting your spouse on this date through a text or cute email.  I invited my hubby via text and told him to get his thinking cap on because he would be pitching in getting the kids stocking gifts.  He LOVED the idea.  This time of year is hard to stay in budget and Joseph and I are always searching for ways to be frugal.  We have found our 2 favorite shopping stores for stocking gifts are the Dollar Spot at Target and of course, the Dollar Store itself.  They both have a GREAT selection of items for kids that are just PERFECT for stockings.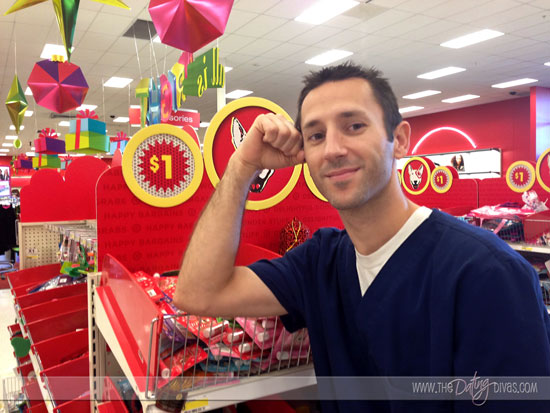 Isn't my hubby a trooper for posing for this pic?  He looks thrilled! 🙂
One thing that might help is in the car, make a list of items you want.  It helps keep both the cost down, and no time wasted at the store searching for unknowns.  Don't get me wrong, we had our list, but still spent PLENTY of time browsing, playing around, and having fun together.  Holding hands is a must on this date!
At the end of the date, finish by getting hot chocolate at a gas station, or if you have some yummy mixes at home, snuggle up to a movie while sipping your hot drink!  I hope this helps you become a little more motivated to not wait until the last minute…  get those stocking stuffers now!  I know you will be relieved that it is done.  I know I was!
For those of you who might be needing a stocking before even doing this date-here's a great stocking
that you can decorate to make it just your style.  If you are also wanting some more Christmas gift ideas and have to stay in budget, fellow Diva Robin did this post on 33 DIY gift ideas for your spouse.
MERRY CHRISTMAS!!