Styx Themed Date Night
Who doesn't love the band, Styx!? Takes me back to the good ol' days and reminds me of my life growing up. (Ahem, my parents had fabulous taste in music). So I am absolutely LOVING this date night theme from the darling Makana with "Texas is for Lovers!" Keep in mind that even if you can't go to the actual Styx concert, she's got a few alternative ideas up her sleeve!
*          *          *          *          *          *          *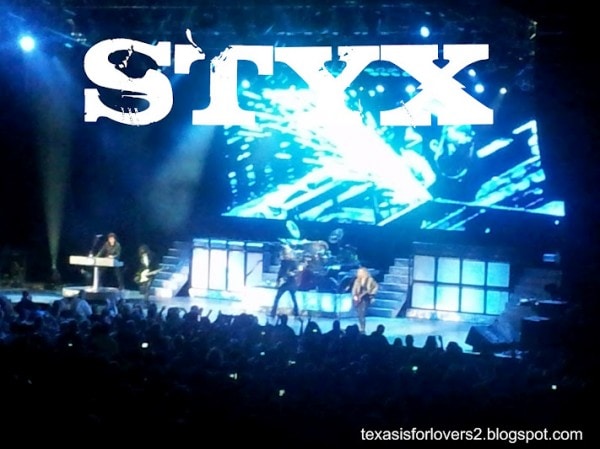 Disclaimer: This post contains affiliate links. To learn more about 'em, click here.
Ladies, your husbands are gonna love this! Maybe even some of your Dad's will (Think: Father's Day). It is super easy to put together. The only hard part was getting a sitter for the night.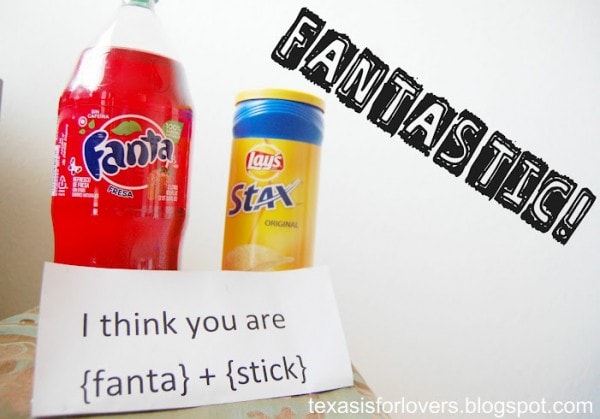 C'mon, now who doesn't love a good concert and Styx to boot! "Lady", "Mr. Roboto", and "Renegade" are some of their smash hits, just to name a few. You can listen to more here
. To find out when they will be near you click here.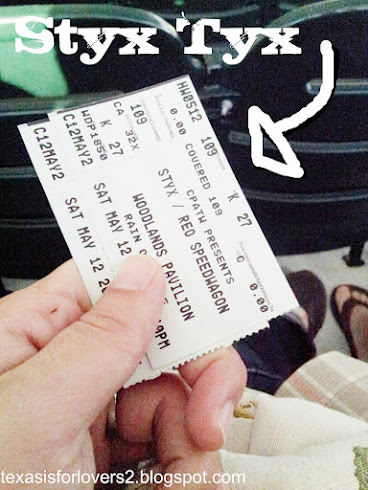 Our concert was in an outdoor theater. Styx played after REO Speedwagon
. The weather was PERFECT. Be advised that the concert went from 7pm to midnight. If you don't want to stay out that late or if Styx will not be near you this summer, you can still do this date by watching them on YouTube OR grab this Styx/REO Speedwagon Live DVD
.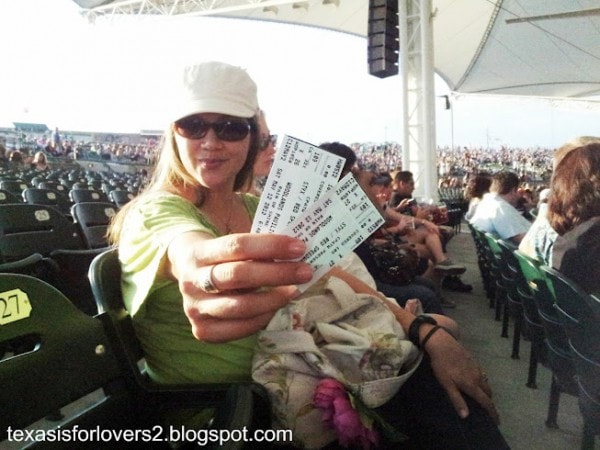 *          *          *          *          *          *          *
Sounds like such a fun time, no? So find out when Styx is coming to a venue near you or grab their Live Concert DVD
and get to rockin' out! Thanks, Makana!!