Printable Summer Bucket List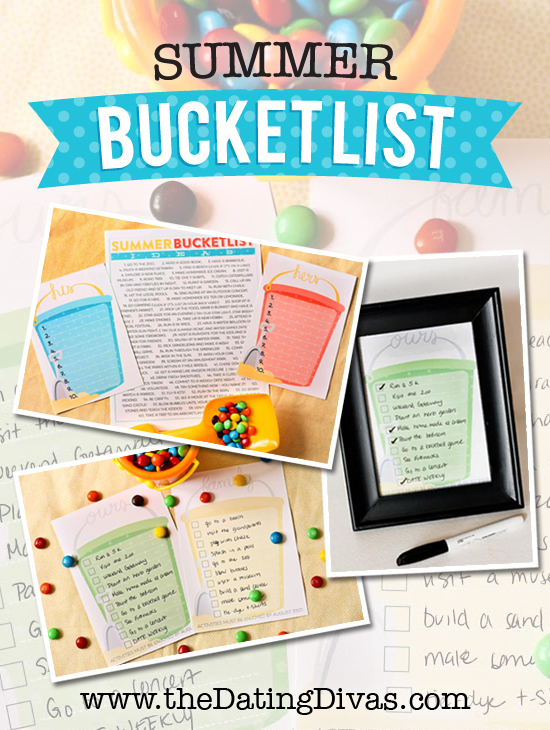 Disclaimer: This post contains affiliate links. To learn more about 'em, click here.
Finally! Summer is just around the corner and that means it's time to get out and do ALL the things you talked about all winter long!
If you're like me, then you just can't wait for summer!  You plan out all the activities you want to do but before you know it, school bells are ringing and you didn't get around to any of it!
NOT this year!
 It's time you create your summer bucket list and stick to it!  With the help of the amazing creative genius, Ana of Falala Designs, we're giving you a GREAT head start by providing an amazing list of 60 possible activities!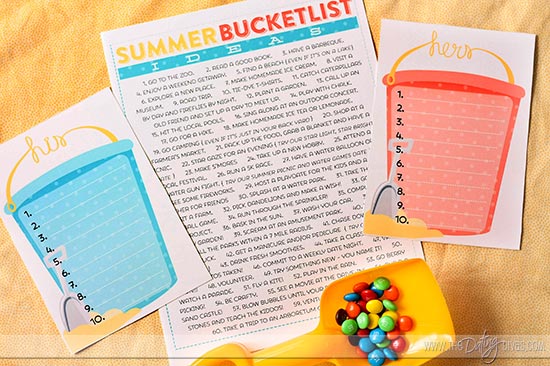 Grab our list and your hubby and sit down for an evening of summer planning.  Start off by each creating your own summer bucket lists.  What is it that YOU want to accomplish?  Plant garden, hit the beach, road trip to the in-laws?!  You may want to add one of our 123 Summer Stay-cation ideas!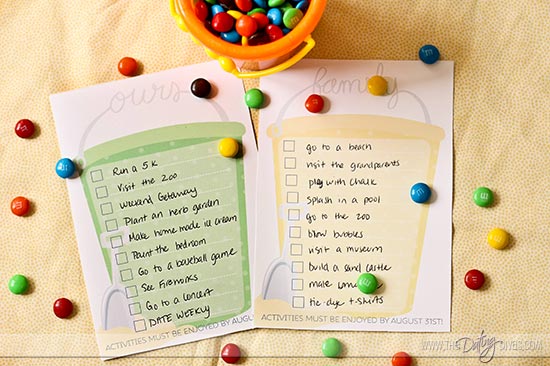 Once you've both created your own lists, share them and create one master summer bucket list!  And while you're at it, create one for the whole family! What a great way to spend quality time with the kiddos while they're off for the summer! 
BUT, be sure to read the fine print; ACTIVITIES MUST BE ENJOYED BY AUGUST 31ST! 
So, get started ASAP!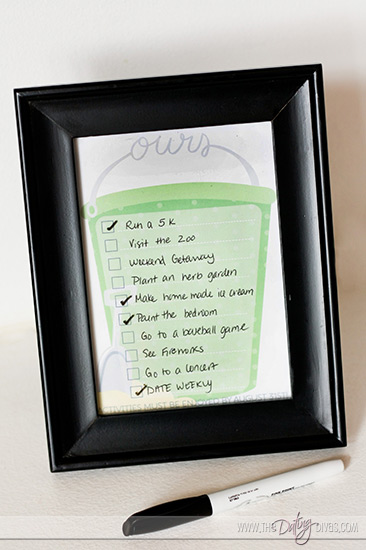 As a friendly reminder, place your bucket list in a frame and use a dry erase marker to check off the activities as you've completed them!