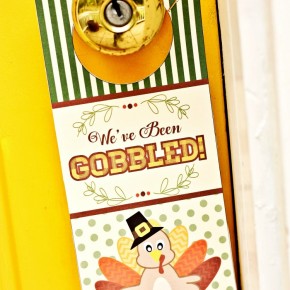 You've Been GOBBLED!
I'm sure you're well aware of the classic, You've Been Booed, gift given out during the Halloween season!  Well, this Thanksgiving we have a fun twist on that same idea with the You've Been Gobbled gift for friends or neighbors!
Disclaimer: This post contains affiliate links. To learn more about 'em, click here.
Whether you've participated in the "You've Been Boo-ed" activity before or not, the rules are simple:
1. Print out 3 copies of...
Continue Reading