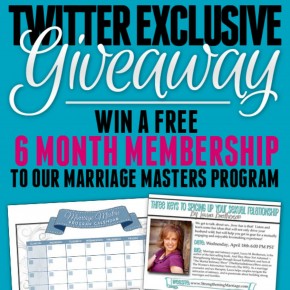 Members are tweeting about our FABULOUS new Marriage Masters Program on our Diva Community!
If you haven't joined yet, enter TODAY for a chance to WIN a FREE 6-Month Membership for our Marriage Masters Program!

Have You Joined Twitter Yet?!
If you haven't joined the Twitter craze, it's not too late.  Not sold on Twitter? Let me tell you why it's a MUST!  Twitter is an easy and fun way to keep up with your favorite celebrities, websites (like us...
Continue Reading