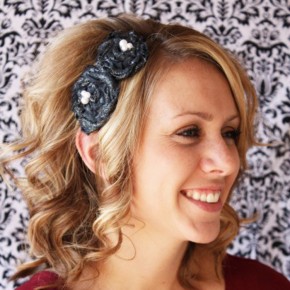 With the Holidays approaching it's very likely that sometime throughout this month you might find yourself invited to a party...where you must dress your best!  Here are a few ideas on how to wear your hair for that special evening and be the best looking "eye candy" for your hubby.
Start by learning to curl your hair with Lisa's Flat Iron Curls Tutorial.
Once hair is completely curled, this is what you will need to finish your style:
Hair...
Continue Reading