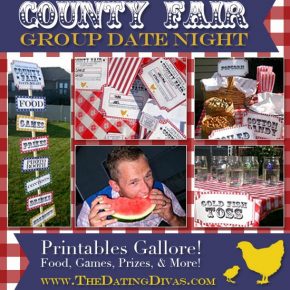 Group Date to the County Fair
YEEHAW! It's Fall and you know what that means, the County Fair is coming to town! What?! You don't have a local county fair to attend? Shame on your county! Why not bring the fair to YOU! Hilarious games, eating contests, boot kickin' hoedown, fabulous prizes, taste-testing, and so much more - all in your backyard!
Are you ready to be impressed with this County Fair themed date night?! This is the easiest date you can do with a group...
Continue Reading