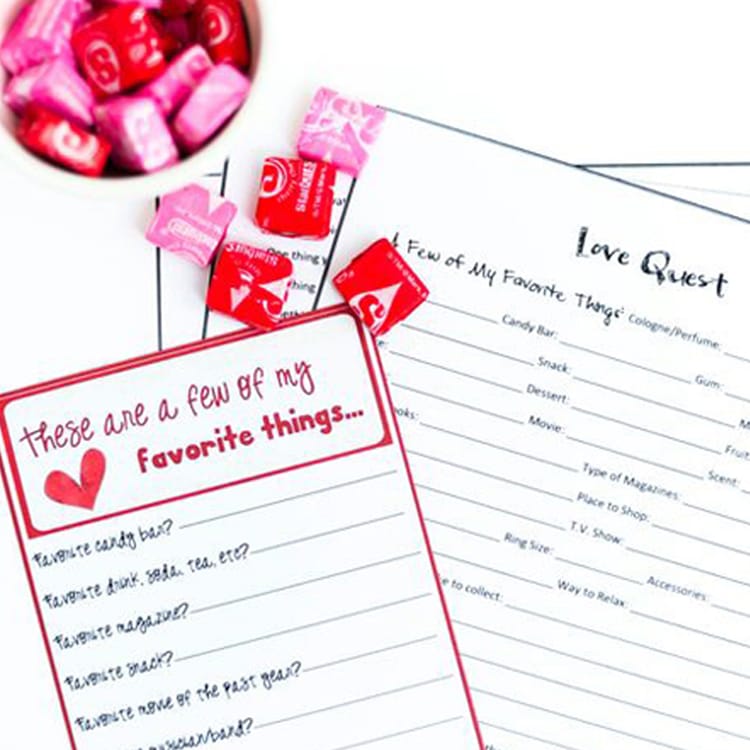 Favorite Things Questionnaire & Love Quest Survey 
Day 1 is here and oh boy are we ecstatic to get this whole thing started!! WE LOVE the 30 Day Love Challenge and know that you will as well!! Just a reminder that we will be posting a new challenge every day for the next 30 days leading up to Valentine's Day! This challenge can change your marriage if you let it, so play along and enjoy the ride!
Materials List:
Favorite Things Questionnaire
Love Quest...
Continue Reading