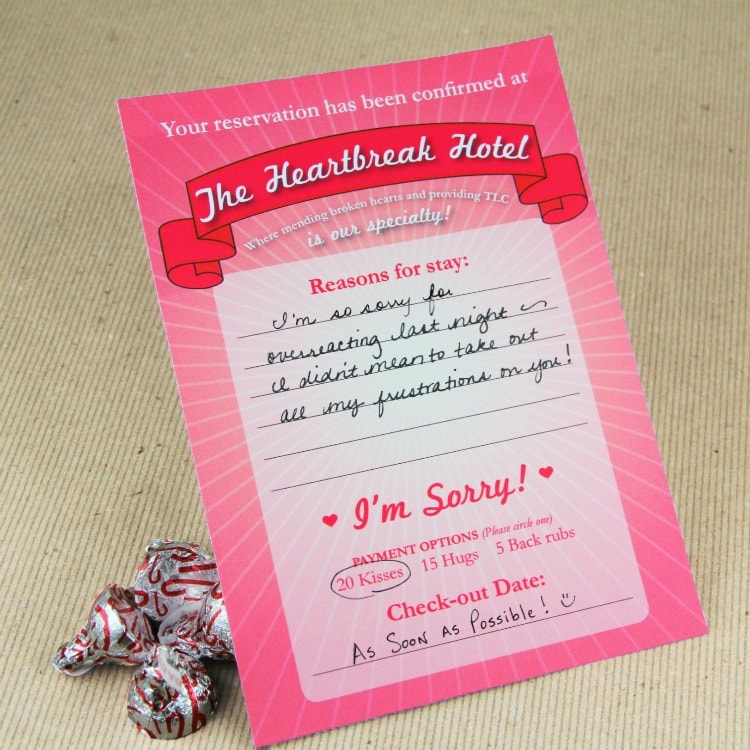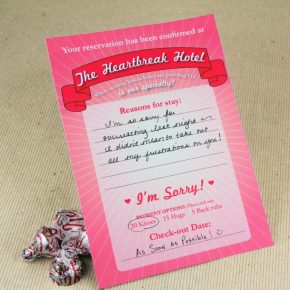 Reservation at the Heartbreak Hotel
A creative way to say "I'm Sorry!"
With how fast paced life is for most families these days, it's increasingly easy for tensions to build up and bubble over when a stressful situation arises.  Being the first one to say, "I'm Sorry" and take responsibility for his or her part in an argument is not always easy.  If you're ready to make the first move, but aren't sure what to say, we've got the perfect printable to help.  This...
Continue Reading