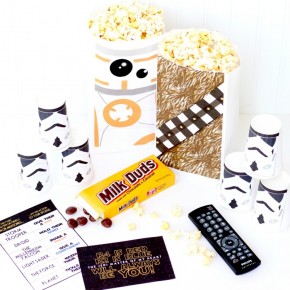 Star Wars Movie Themed Date
Long, long ago in a galaxy far, far away... (or maybe not so long ago!) you and your sweetie fell in love. Keep that love alive and strong with another creative date night!
Any Star Wars fans out there? The newest addition to the Star Wars saga, The Force Awakens, was a HUGE hit! Whether you are a die-hard Star Wars lover or just looking for a fun movie night, this date is for you! Our Star Wars Movie Date Night printables are a great...
Continue Reading