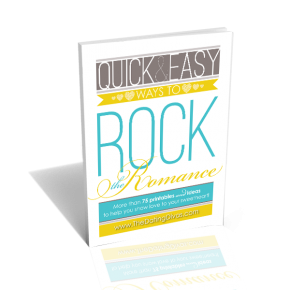 WE ARE SO EXCITED TO FINALLY ANNOUNCE....
...the project we have been working on for a YEAR!
You heard me! A YEAR!!!! 
Oh, and it's WORTH it!! We didn't want to release it until it was absolutely perfect.
Are you DYING to know what it is??
Life is busy, SO busy in fact that our most popular ideas we air on this site are those that are quick and easy to implement. Couples have SO much going on that often the romance in the relationship gets pushed to the backburner...
Continue Reading