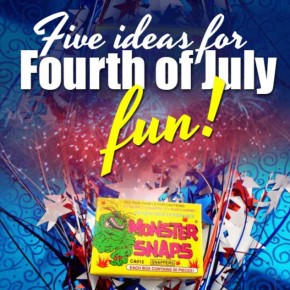 I know, I know, that song is gonna be stuck in your head now too.  I love it!
This is totally my theme for an unforgettable 4th of July date.  Celebrating family, freedoms, and blowing things up, right?  This is a 4-star holiday for my hubby - cuz we all know boys will be boys - and they are like magnets to anything that explodes.
 So... Carpe Diem!
Everybody has their favorite fireworks - yeah, I'm talkin' about the ones you stock up on every year - but if...
Continue Reading