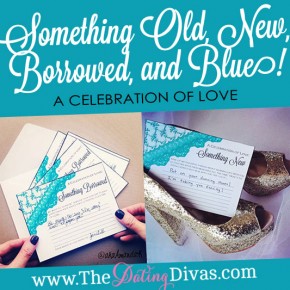 Something Old. Something New. Something Borrowed. Something Blue.
Hello to all of you FABULOUS ladies and gents who are spicing up date night with some fresh ideas! It's Amanda again (you can find me on Twitter: @akaAmandaK), Guest blogging for the Divas, and I'm thrilled to bring you a fun-filled, meaningful date experience that symbolizes one of my favorite events: WEDDINGS!
Incorporating the well-known wedding day rhyme, "Something Old, Something New,...
Continue Reading