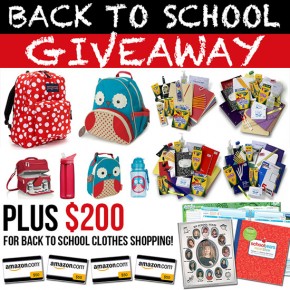 *** Giveaway has ended.  Scroll down to see the winner's name in the widget at the bottom of the post. ***
Guess What?!
WE'RE CELEBRATING
"BACK TO SCHOOL" 
WITH A HUGE GIVEAWAY!  
Summer is just flying by and those kiddos will be heading back to school before you know it.  We know that back to school shopping can be stressful and expensive. Especially if you have more than one child.  So...
We want to help YOU out with your back to school shopping!...
Continue Reading