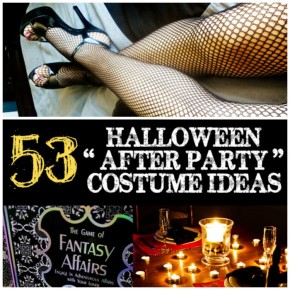 Over 50 Sexy Costumes
Put the Kids to Bed, It's Dress Up Time!
Halloween is the perfect time to stock up on sexy costumes for the bedroom. I never miss the chance to buy an outfit or two that will get my hubby's blood heating! So today we are helping you create an "AFTER PARTY" for the two of you with costumes, flirty items, and dress-up games. Are you ready? I sure am, let's get this party started!!!
Disclaimer: This post contains affiliate links. To learn...
Continue Reading