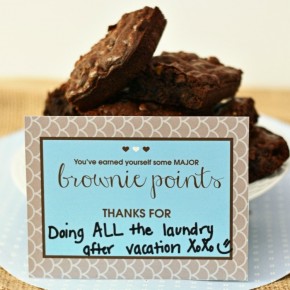 Brownie Points Love Note
For ALL of your help, you've earned yourself some Brownie Points!! LITERALLY!
Disclaimer: This post contains affiliate links. To learn more about 'em, click here.
Don't you just love those unexpected surprises by your spouse?!  
My hubby is a great helper, but sometimes his acts of kindness mean more to me than others!  For example, we recently came back from vacation and with my to-do list piling up, I was super happy one afternoon...
Continue Reading