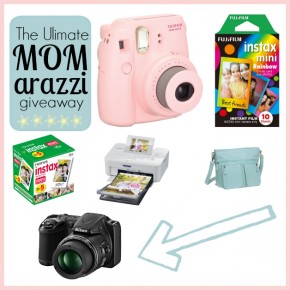 Are you a Paparazzi Mom? Do you take a bajillions pictures of your beloved off spring?
Then you are going to LOVE this giveaway!
The Ultimate Mom-arazzi Giveaway
Its Back to School time…...which means there are so many important moments to be documented! And if you're anything like us, there will be thousands of pictures taken! So we partnered up with some fabulous bloggers to bring you The Ultimate Mom-arazzi Giveaway to help you preserve all those awesome school...
Continue Reading