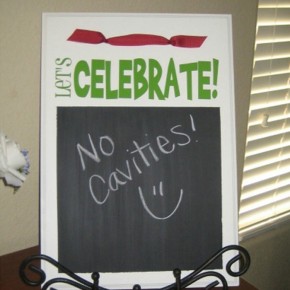 Hi everyone! I'm Stephanie from Somewhat Simple and I have a cute project to share with you today!
This Celebration Board has been a lot of fun in our home.
Its our family's place to write any reason at all to celebrate for the day.
It just makes me smile looking at some of the reasons my kids come up with!
This was MY reason to celebrate - our whole family seen by the dentist and not a single cavity in anybody's teeth!
Here's how...
Continue Reading