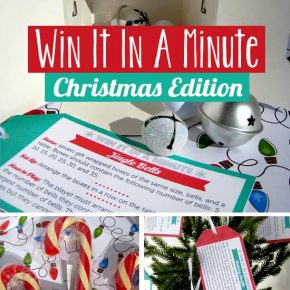 Christmas Win It In a Minute
Christmas isn't really Christmas without friends and family gathered around enjoying each others' company, kisses under the mistletoe, giddy children waking up bright and early, cherished traditions, laughter filling the air, and kind deeds of service. One other thing that is a must during Christmas is a game or two, don't you agree??? Of course you do and I am going to help you host the best party ever.
Creating the ULTIMATE Christmas...
Continue Reading