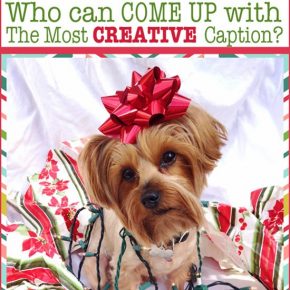 WE CHOSE A WINNER!!! READ THE HILARIOUS CAPTION BELOW... we also included a BUNCH of our favorites! You guys are SOOOO clever! We loved reading thru all 450+ entries!!
 
CHRISTMAS CAPTION CONTEST
Check out our darling picture below. The reader who is able to come up with the BEST caption for this picture... as in the most witty OR the one that makes us laugh the most, will be the WINNER!! 
Just leave your best caption for this photo in the comments below. Contest...
Continue Reading