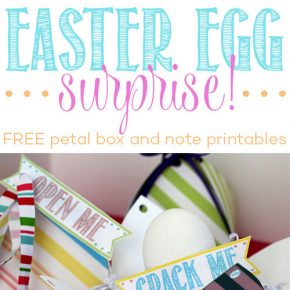 Easter Surprise
Are you ready for the easiest AND cutest craft EVER??
You have found it right here! I am going to show you how to put sweet little notes into blown-out eggs AND give you some free printables too!!
I had so much fun doing this and my husband thought I was so creative when I gave it to him. This is DIY easy-style, ladies!!
Grab an egg- or two-or three- however many you want to create! I used simple white eggs, but you can go all out and jazz...
Continue Reading