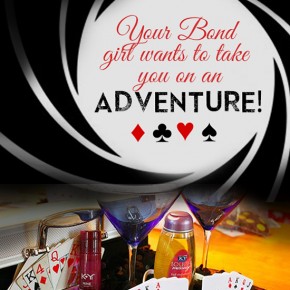 James Bond Date
Are you or your hubby a fan of the James Bond series?  Well, we have a treat in store for you today inspired by one of our FABULOUS readers, Sarah.  Introducing the James Bond Date Extravaganza!
Disclaimer: This post contains affiliate links. To learn more about 'em, click here.
8 Steps to Take Your Mate on an Adventure!
Set aside a special date night with your sweetheart and leave the DARLING INVITATION  (page 1) for him to open...
Continue Reading