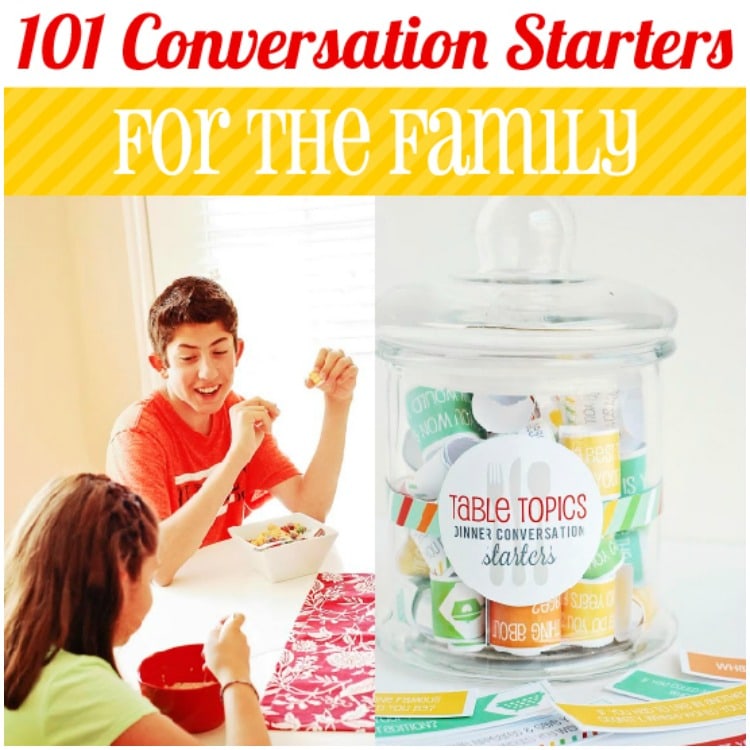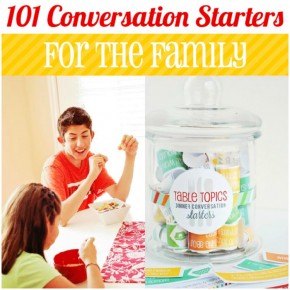 Table Topics:
Conversation Starters For Family Dinner Time! 
2 quick and easy DIY projects to get the whole family talking at the table! A conversation starter jar with over 101 questions and free printable mealtime placemats!
A national survey found that less than one-third of American families eat dinner together most nights, but when asked, the great majority of people say they believe that family dinner is one of the most important ways to maintain family communication....
Continue Reading