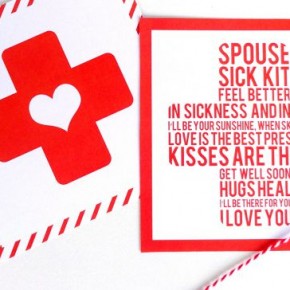 Essentials for Your Under-the-Weather Honey
Maybe you've heard that "love heals." Well, even if it doesn't quite fix everything, it sure makes a difference. When your spouse is feeling crummy, show them how much you care by creating a personalized Spouse Sick Kit. Simply grab a cute bucket and fill it with a few other supplies for your sick spouse and they're sure to be grateful for the care package of sick essentials.
Disclaimer: This post contains affiliate...
Continue Reading