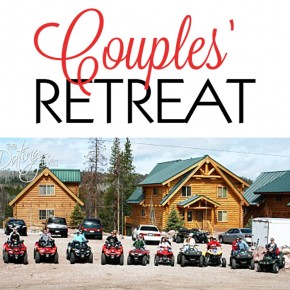 Couples' Retreat in the Mountains
Happy Labor Day to you and yours!  Speaking of Labor Day, have I ever got a great Labor Day Date for you!  Even though it's obviously a little late to plan it for today, it's not too early to be thinking ahead to next year!
Have you ever been to Bear River Lodge??  This place screams of fun and adventure.  Especially if you go four-wheeling for a weekend with 10 fabulous couples!!  After reading this post, you are...
Continue Reading