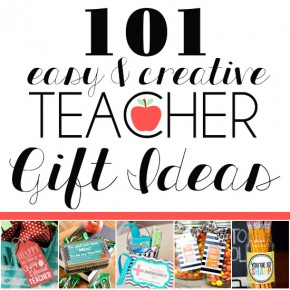 Teachers are amazing people!  They work so hard and sacrifice so much for our children.  I really don't think you can ever thank a teacher enough.  "Back to School" time is right around the corner, so in honor of teachers, we've rounded up...
Over 100 Teacher Gift Ideas!!
Just wait until you see alllll of the fun and unique ideas we've found.  

This post contains affiliate links. To learn more about 'em, click here.
  And here's the...
Continue Reading