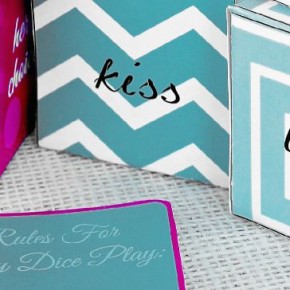 Sexy starts with a roll of the dice!!!
Get ready for a free printable game that will please in more ways then one, wink! This intimate dice game will fulfill your every sexy need. Give it a roll and you'll see just how fun this intimate date night is going to be! 
Today we are introducing ...
Disclaimer: This post contains affiliate links. To learn more about 'em, click here.
Intimate date night doesn't get easier than this! Simply follow these instructions:...
Continue Reading