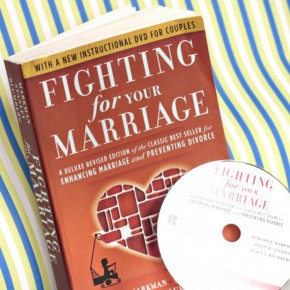 **GIVEAWAY HAS ENDED!
Please check our Facebook Fan Page to see who the winner is!! :)
Even when your love feels like heaven, you still have to learn to live together on earth.
The current projection is that among young couples marrying for the first time today, about 40 to 50 percent of them will eventually divorce. Aside from those who divorce, many other couples wind up staying together through many years of unhappiness.
-Fighting for Your Marriage
That above...
Continue Reading